ACTIONS
Members of the University's Social Justice Task Force have released a series of recommendations designed to strengthen diversity, equity and inclusion across campus to ensure a welcoming and affirming environment.
The Northeast Ohio Online Vigil Against Anti-Asian Violence on March 19, 2021, was supported by The University of Akron , Asian Services in Action, the Akron NAACP, the Akron Civil Rights Commission, the United Way of Summit & Medina and many others. #StopAsianHate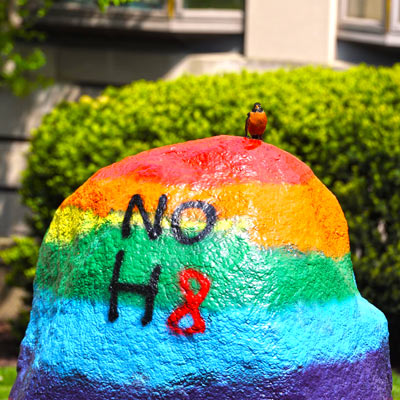 Students painted the rock near the Student Union in rainbow colors.
As our nation celebrates LGBTQ Pride Month to recognize and honor the lesbian, gay, bisexual, transgender and queer community, we at The University of Akron champion our students, faculty, staff and community members in support of each other.
My great grandmother was born on February 11, 1865, two years and 41 days after the Emancipation Proclamation decreed that, "All persons held as slaves shall be free."
The death of George Floyd in Minneapolis was senseless and utterly heartbreaking.
---