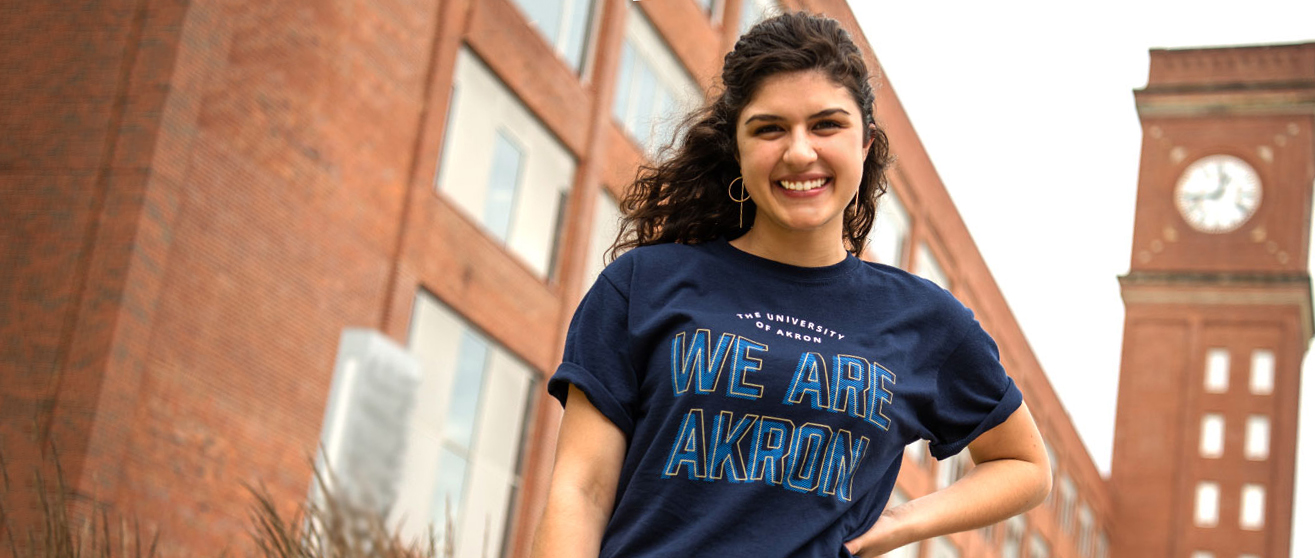 Apply to The University of Akron
Start or complete your University of Akron application today.
TRANSFER
Have you attended or are you attending a college or university after graduating from high school and would like to transfer to UA? Use the transfer application.
COLLEGE CREDIT PLUS
Qualifying Ohio students in grades 7-12 can earn both secondary school and college credit for free.
ADULT
If you've never attended college and it's been more than two years since you graduated from high school or earned a G.E.D., we can help you get started.
GUEST
If you attend another college and want to take a few classes at UA before returning to your college, start here.
POST-BACCALAUREATE
If you have a bachelor's degree and want to take more undergrad classes toward another degree, you're a post-bac student!
OTHER
If you fall into any of the categories below, start here.
Pathway to M.D.
60+ enrollment
Certificate seeking
Wanting to enroll at other UA sites in Northeast Ohio
Wanting to re-enroll at UA
Admission for special students who wish to take particular courses and are not working toward a degree