THE UNIVERSITY OF AKRON
DEPARTMENT OF DEVELOPMENT
Welcome, Alumni and Friends!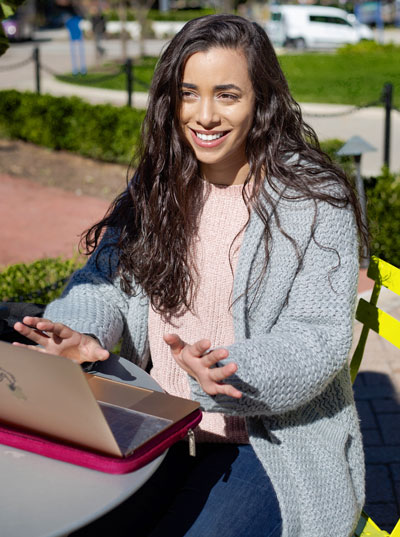 The University of Akron is grateful for the generous support it receives from alumni, friends, corporations and foundations. The support enables the University to achieve its goals, including funding scholarships, fellowships, professorships, campus renovations, new facilities and much more.
The mission of Development is to strengthen and advance the University's relationship with its alumni, friends and students. It is through these connections that both the University and its constituencies are enriched.
Whether in the form of a gift or through involvement, supporting the University yields an unparalleled return on investment for many benefactors, creating deep and lasting ties to the University – and to the students the institution serves.
You are invited to explore the many opportunities that UA offers alumni and friends to get involved and make a difference!
Donor Stories
Alumnus establishes bequest to assist UA's first-generation college students
Ron Andrea '68, '71 knows firsthand the obstacles faced by students who are the first in their families to attend college. After all, he was one – and a scholarship made all the difference. Now Ron and his wife, Patricia, will help students just like him reach their academic dreams at UA – and change the world!
---
Fond memories of UA inspire alumnus to establish scholarship, help students
Dr. George Anastos only lived in Akron for seven years, but the experience – and especially his time at The University of Akron – remained a positive force throughout his life. So much so, that Anastos established a scholarship at UA to honor his late wife and remembered the University with a generous gift just months before his own passing in December 2017.
---
Area benefactor's estate assists UA Audiology
The estate of Bittner and his wife, Marie, established The Charles (Chick) and Marie C. Bittner Advanced Hearing Technology and Therapy Endowment Fund in November 2017. The fund will support UA's Audiology and Speech Center which provides a full range of clinical speech, language and hearing services for children and adults in the greater Akron-Canton area and Northeast Ohio.
---
UA to receive largest gift in its history
The gift, from the estate of Jean Hower Taber, is estimated at more than $20 million, the largest in our 147-year history. Two-thirds of it will go to student scholarships; the rest will preserve Hower House and programming that supports the University's mission.
---
Story archives
---
Development on Twitter @UAGives
Tweets by @UAgives
---