News for faculty and staff
Clarification on Thanksgiving break
Classes will end and Thanksgiving recess for students will begin at 4 p.m. Wednesday, Nov. 27. The University will close at 5 p.m. Nov. 27 for the holiday.
The University will be closed on Thursday, Nov. 28, and Friday, Nov. 29 (in lieu of Columbus Day), except for facilities and personnel required to conduct previously scheduled events and maintain essential physical infrastructure and safety.
UA Mobile: More ways to be productive. Always within reach.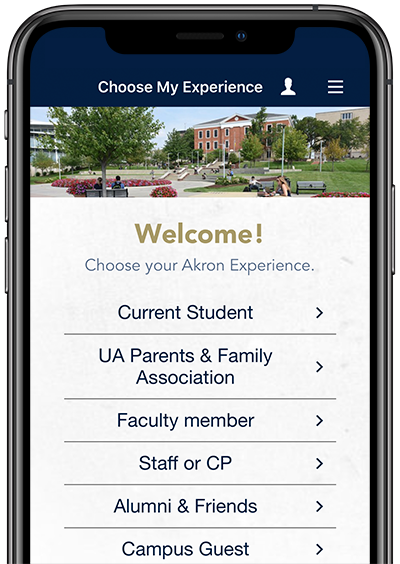 UA's free smartphone app, UA Mobile, has been completely redesigned with you in mind. Visit uakron.edu/mobile from your phone and tap the icon to download the app for iOS or Android.

With UA Mobile, you'll get fast access to EmpCenter to review and submit timecards, a robust news and events page bringing together all of UA's news and events sources, access to Outlook email, cloud storage, and so much more.
Anonymous Reporting Line
An anonymous way to report conflict of interest, policy violations, misuse of resources and more.
Academic dates
Help for students with academic or personal issues
College can be stressful for students as they balance academics with their lives outside of the classroom.
The University has a team of professionals ready to help students experiencing:
academic issues (missed assignments; poor grades on exams, assignments and projects; repeated absences from class, etc.),
mental health issues (depression, anxiety, substance dependence, etc.),
financial issues, and/or
personal problems (relationships, social contentedness, roommate compatibility, homesickness, etc.)