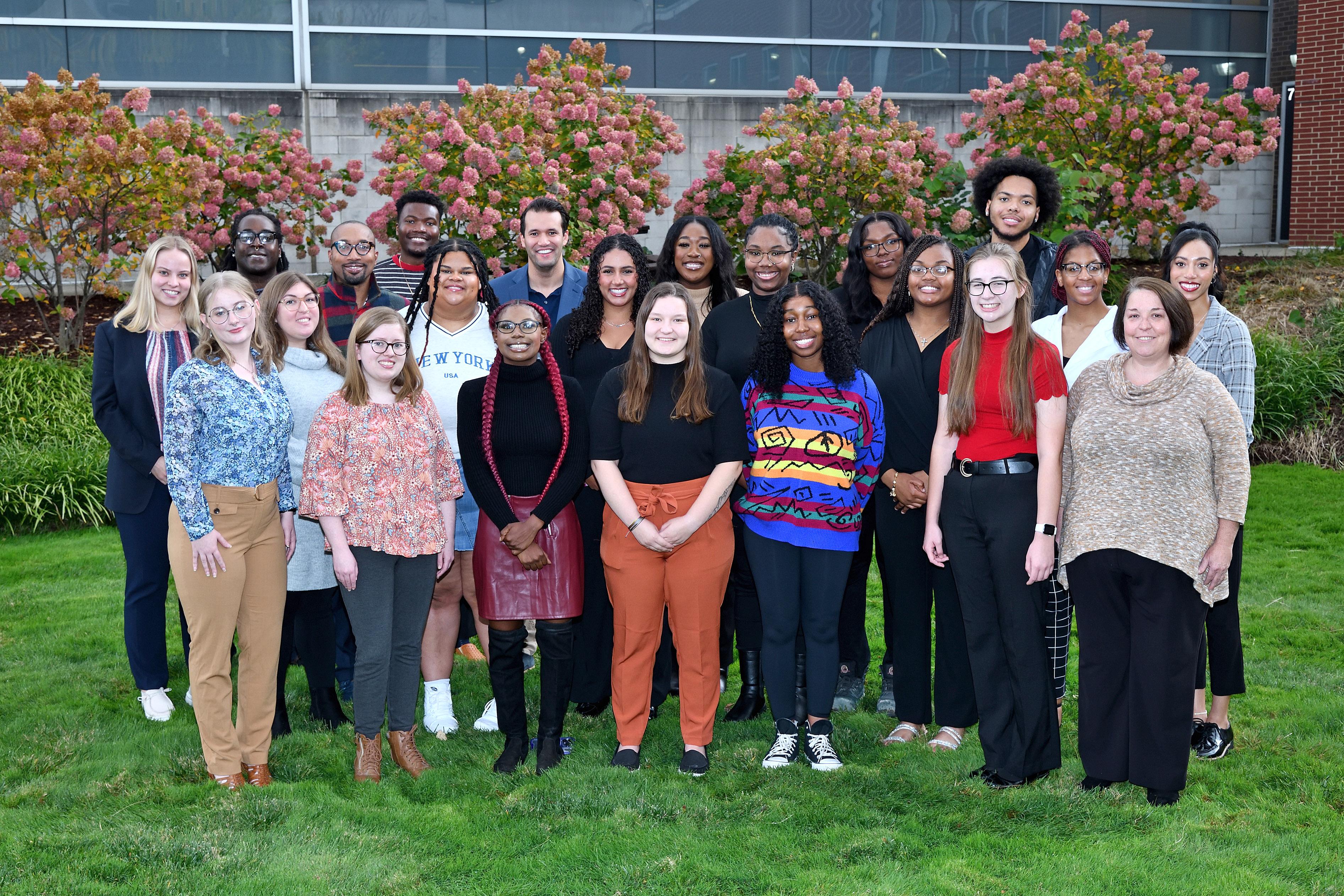 Peer Mentoring Services
What are the Peer Mentoring Services?
Mentoring involves establishing a one-on-one connection between an experienced University of Akron student (mentor) and a new first-year student (mentee). This voluntary relationship evolves over a one-year period, with well-defined roles and expectations. Peer Mentoring Service operates on the belief that students who establish connections with the University experience reduced isolation, thereby enriching their first-year journey. Mentees gain familiarity with campus resources, improving academic performance, and increasing the likelihood of progressing from the first year to graduation.
Benefits of Peer Mentoring Services include increased self-motivation and discipline, as well as academic and professional support.
Do you want to request a mentor?
To sign-up to get a Peer Mentor, complete this online form.
Who are Peer Mentors?
Peer Mentors serve as student leaders and paraprofessional staff members within the Office of Multicultural Development. These upper-class undergraduates maintain a minimum GPA of 2.75 and exhibit the capability to connect effectively with first-year students from diverse backgrounds. Possessing strong interpersonal and time management skills, Peer Mentors are dedicated to fostering an affirming environment that, through mentoring relationships, contributes to the success of their student mentees.