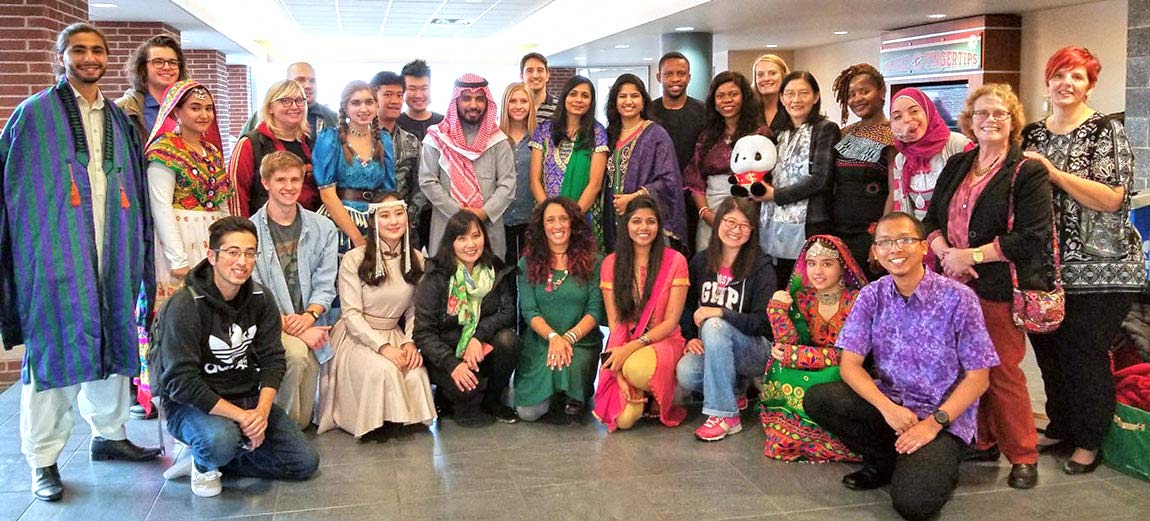 International Center
Guidance from the Student and Exchange Visitor Program
Posted July 16
The International Center understands that the recent guidance from the Student and Exchange Visitor Program has caused significant anxiety for members of our international student community. Although the government has indicated the guidance will be rescinded, we are awaiting official confirmation and additional details.
We reaffirm our dedication to serving international students and advocating for federal immigration policies that will enable students to thrive as they pursue their educational goals.
According to UA's plan to provide a mix of course delivery formats, we anticipate that UA students currently in the U.S. will not be adversely affected by the new guidance.
We are also committed to helping new and continuing students who are abroad navigate the best route to pursue their academic aspirations at UA during this challenging time. We will continue to provide guidance and support through our International Return to Campus and email updates. Please do not hesitate to reach out to international@uakron.edu if you have questions or concerns.
Coronavirus news and updates
Updated July 10
Our newsletter provides the most current updates and information for students and scholars enrolled at UA. Please check your email for it, or email us to sign up.
Are you experiencing a financial hardship?
Before you make any decisions regarding continuing your education, please contact UA's director of student financial aid to discuss your situation. We have options that could help you.
Phone: 330-972-5860
Email: jharpham@uakron.edu
---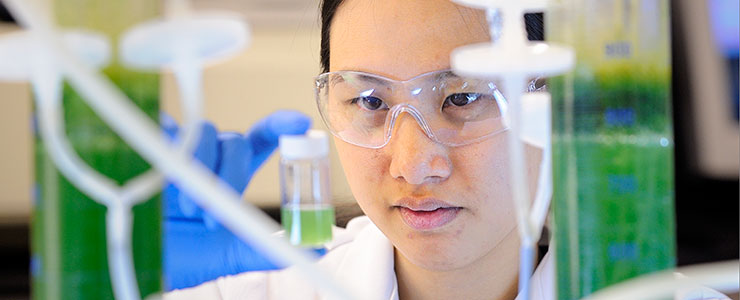 Academics and majors
UA is strong in the sciences, but we offer a wide range of in-demand degree programs, including master's and doctoral degrees.
Learn more about UA academics.
Video: Hear from current international students about their experience here!
---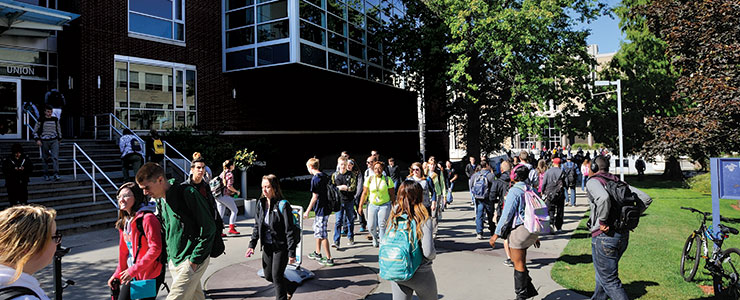 Apply: Undergraduate
If you have any questions, fill out this form.
---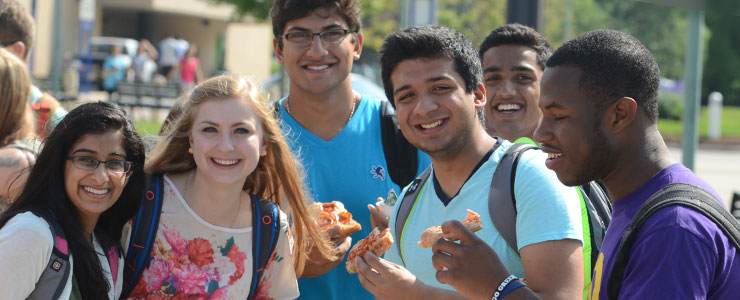 Apply: Graduate
---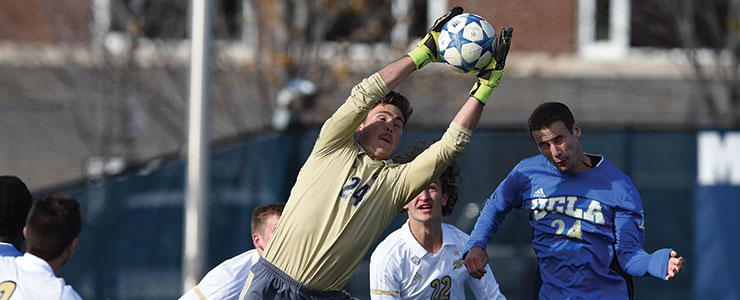 Admitted students
Find all the information you need for your arrival and orientation:
Immigration details and forms
How to register for your classes
For parents, students under 18, and Global Nomads/Third Culture Kids
Need to make changes after admitted?
If you need to defer your attendance to a later date, change your major before arrival, or withdraw your admission.
---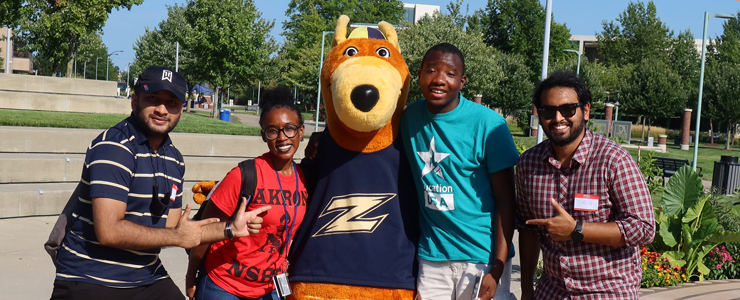 Current students
View our current international student webpage
---
Contact us
The International Staff is here to assist you during your journey to Akron and while you attend The University of Akron.
Campus location: Simmons Hall, suite 205
Office hours: Mon - Fri 8 a.m. to 5 p.m. EST, last appointment at 4:30 p.m.
Email: international@uakron.edu
Phone: +1-330-972-6349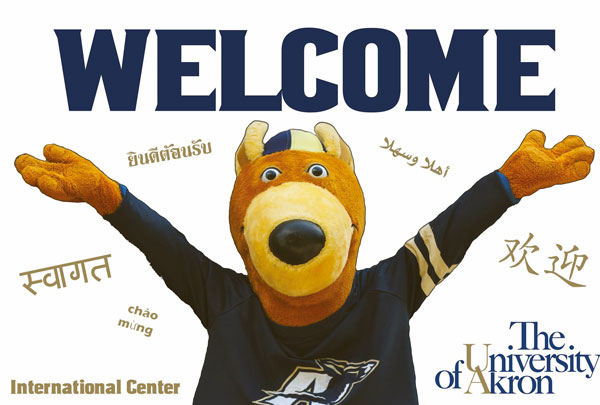 #YouAreWelcomeHere
We're on Facebook!