Office of Student Financial Aid
We are your resource for financial aid support as you apply, make your college decision and pursue your degree at UA.
Visit this page for University of Akron financial aid news, and use the financial aid section menu to explore the following:
Types of aid
FAFSA application
Applying for aid
Maintaining your aid
Other financial aid resources
WALK-IN ADVISING SUSPENDED TEMPORARILY—To reduce the spread of the COVID-19 virus and promote the health and safety of our campus, the Office of Student Financial Aid has suspended walk-in advising. The Financial Aid Support Center is available for telephone calls and live chat 24/7/365. Virtual appointments with financial aid advisors are available through the link below.
REQUEST AN APPOINTMENT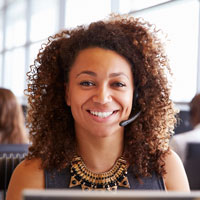 Meet with one of our financial aid experts virtually.
We are happy to answer your questions about financial aid, scholarships, loans and more.
NEW!
Automatic $500 scholarship
UA will award an automatic $500 "Early App Scholarship" to every new undergraduate student who applies for admission by Jan. 4, 2021, and completes the FAFSA.
Students who apply to UA will also be automatically considered for the Akron Guarantee Scholarship, which ranges from $8,000 to $34,000 over four years.
As a reminder, we've also waived the $50 application fee for high school seniors.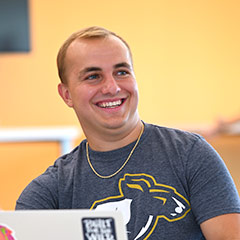 NEW!
UA to waive enrollment and GPA requirements for University-awarded scholarships
Understanding that academic performance may be affected by changes to instruction necessary to reduce the spread of COVID-19, UA is waiving the full-time enrollment and GPA requirements for University-awarded scholarships during fall 2020. This will prevent students from losing their scholarships if they withdraw or do not achieve the necessary grades. Federal and state financial aid (grants and loans) requirements remain in place. The U.S. Department of Education did relax some of their satisfactory academic performance (SAP) standards and return of Title IV financial aid rules in spring 2020 but they have not, as of yet, provided guidance for fall 2020.
The University will continue to monitor financial aid requirements at the state and federal levels and share updates as warranted. We remain invested in fulfilling our promises to our students. Any student needing financial advising should contact our Office of Student Financial Aid.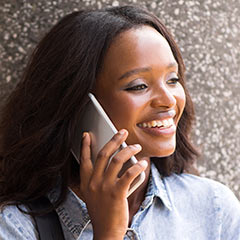 HAVE QUESTIONS?
We're here for you all hours
Get immediate help with your financial aid anytime by calling 330-972-7032 or by visiting our online Financial Aid Support Center. We'll be happy to answer your questions about FAFSA, scholarships, loans and more.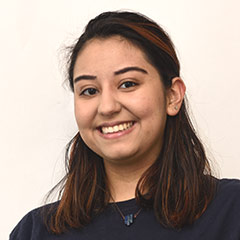 ALL ABOUT FAFSA
FAFSA is available now
The Free Application for Federal Student Aid (FAFSA) is an online form you fill out to determine if you are eligible for federal student aid. Completing and submitting the application is free. We also use it to determine state and school aid. We recommend you complete it every year you are in school, regardless of your financial situation.
The FAFSA for the academic year that starts July 1, 2021 (covering summer 2021, fall 2021 and spring 2022) is now available on fafsa.gov.
Tips:
The earlier you file, the more aid you are likely to receive.
Be sure to include UA's school code: 003123 .
See step-by-step instructions about how to apply for and receive financial aid at Akron.
NEW: We're offering an automatic $500 scholarship to every student who applies for admissions and completes the FAFSA by Dec. 1. How to complete the FAFSA in seven steps.
Receive free help filling out the FAFSA
Experts can help you complete the application. See the times and days.
Timing of financial aid award letters
We expect to start mailing 2021-22 financial aid award letters for new freshmen in February.
For continuing students, award notifications will be sent by email in late-March/early-April.
Is it too late for file for FAFSA for 2021-22?
No! Applications received after the Dec. 1 priority deadline will still be eligible for federal aid such as the Pell Grant and Direct Loans. Applicants after Dec. 1 will be considered for university-administered funds, such as the Federal Supplemental Educational Opportunity Grant and Federal Work-Study, only after students who met the Dec. 1 deadline are awarded.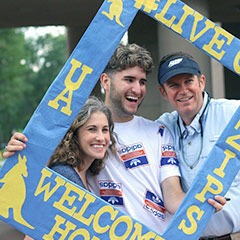 SCHOLARSHIPS
Submit the Private (Endowed) Scholarship Application by Jan. 31 for greatest consideration
Complete and submit the Private Endowed Scholarship Application by Jan. 31. Apply online here: Private Endowed Scholarship Application.
See all our scholarships, many of which require no additional application (we use your FAFSA and Admissions applications).
---
INSIDE OUR SITE