Education Abroad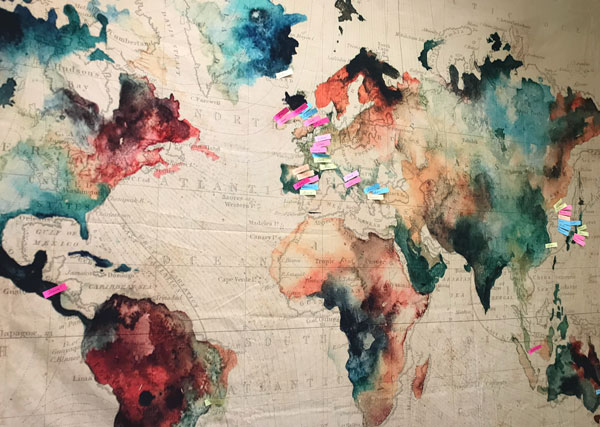 World map depicting all the locations UA students have studied abroad.
Study Abroad Fair
Wed. Sept 28 | 11 a.m. to 2:30 p.m.
Come to our Study Abroad Fair to meet our partners and talk with students who've studied abroad. Get info on scholarships and financial aid, too.
Wednesday, September 28
11 a.m. to 2:30 p.m.
Student Union Piano Lounge and International Lounge
Apply now for Education Abroad approval
Book a Study Abroad Advising Appointment
Have your questions answered in this Q&A session with Heather Pollock, Study Abroad coordinator
Recorded on Friday, January 22, 2021
Watch previous Q&A video recorded on Thursday, June 18, 2020.
What we do
The Education Abroad (study abroad) department is dedicated to helping you explore opportunities to experience other cultures while earning credits toward your degree program. We also understand that you are searching for a program that will be the right fit for your budget, time and personal goals. We can help you make your choice!
---
Basic types of programs
Once you choose a program, it's time to GET STARTED.
*Note: At present, UA is supporting faculty-led programs only on a case-by-case basis. Check back for details. (updated 9/20/2021)
---
Exchange Programs
See our partner schools which include but not limited to: Australia, Egypt and Greece
---
Dispatch from Tahiti
Check out one of our more recent study abroad groups
UA students researched geckos and fish in Tahiti as part of a 2019 vertebrate zoology course.