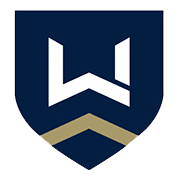 Why choose the Honors College?
The Williams Honors College has brought together high-achieving and motivated students, professors, staff, alumni and friends to promote excellence on campus, in the Akron community and throughout the country and world. When you plant your roots here, your growth is unlimited. You will feel the support and connection from UA no matter where you go. At Akron, we rise together.
—
Benefits for you
The Honors Complex
The complex includes: an academic wing, seminar rooms, study lounges, a computer lab and two-story common rooms for socializing and studying.
Live with other driven, focused and engaging honors students.
Located in the heart of campus.
You will take Honors colloquia and many other Honors sections of courses in the complex.
Residence hall rooms are single or doubles with private bathroom inside the room.
Sense of community
The honors community makes the transition from high school to college seamless and fosters the feeling of belonging.
When you live, play and learn together, you can create lifelong relationships that benefit you both personally and professionally.
You will join a proud family of more than 3,500 UA honors alumni.
Connection and opportunities through the vast alumni family continue and grow long after you graduate.
Academic advantages & flexibility
You will get priority scheduling, which ensures that you have the earliest selection of courses and instructors. This gives you freedom to set your schedule and chart your path to graduation.
Design your own research focus, where you will get one-on-one support and attention from faculty advisors.
Upon graduation, you're invited to an exclusive recognition ceremony.
You will earn a special designation on your diploma and transcripts that sets you apart in applications for jobs and graduate schools.
Your research project is a valuable asset when applying for jobs or graduate school.
Unique opportunities
Distinguish yourself through participating leadership training, Dream Series lectures, Akron Roundtable events and many more.
There are many ways for you to gain tangible experience in honors clubs, organizations and activities.
Our study abroad program allows you to earn credit for courses that could fulfill your Honors Distribution and degree requirements while you gain unique cultural and hands-on educational experiences.
The Honors to Law program is an early pathway for aspiring lawyers who wish to get a foot in the (law school) door as undergrads.
Honors Colloquia are interdisciplinary seminars that offer you a chance to broaden your perspectives and hear from others in diverse fields of study.
Honors Distribution ensures that your education has breadth in addition to depth. Since honors students are exempt from the general education requirements, you get the flexibility to expand the courses you take to capitalize on your developing interests. Sometimes these courses would not traditionally be associated with your major but in a unique way really supplement your degree.
—
Debunking misconceptions
Misconception 1: Your major/degree is limited to STEM fields.
Any major offered at UA is welcome and supported in the Honors College. We encourage diverse majors and we especially encourage exploratory students.
Not everyone comes to college knowing what plan is right for them. We offer you guidance and advising every step of the way while choosing your major and courses.
Misconception 2: College Credit Plus may not count toward requirements.
ALL College Credit Plus credits count toward your requirements and will put you many credits ahead coming into your freshman year.
Misconception 3: Generally extra work and more difficult.
Honors students and non-honors students have the same amount of credit requirements. The difference is that you get much more academic freedom in reaching your requirements.
Get into the courses you want with priority registration, and choose from a wide variety of exclusive options through the Honors Colloquia and Honors Distribution.
You may end up with less required work because you get to choose courses and credits that interest you. Also, CCP credits can allow you more room in your schedule so you don't have to take as many courses per semester to reach credit requirements.
Misconception 4: The research project is a lot of extra work, hard and time consuming.
Over the course of your time at UA, the research project is broken down into very manageable steps. You will do it in pieces and with full support from faculty and the associate dean all along the way.
Additionally, many majors (i.e. Engineering or Art) require a capstone or design project as part of the degree program and in most cases those fulfill the Honors research project requirement.
In the end, you will have created a wonderful asset for future job or graduate school applications. We help you package it to distinguish yourself from the pack.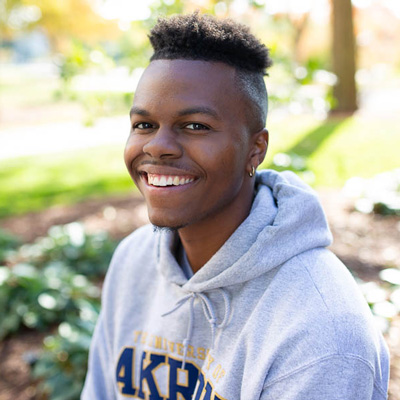 I definitely recommend

taking advantage of the resources and opportunities that the WHC presents to you

, no matter how well you think they relate to your goals right now, because through those experiences you will be able to continually grow and learn.

The Williams Honors College has helped me to expand my mind

to think critically about the world around me, and feel confident in my abilities to make a difference."
Jason Render Jr.
Political Science major —National Security track
International relations minor
Expected graduation spring 2021
—
Contact us & more
For admissions questions
Sarah Psihountakis
Director of Recruitment & Student Services
330-972-6261
sas107@uakron.edu