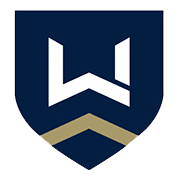 Scholarship opportunities in the Honors College
The Williams Honors College awards renewable Honors scholarships based on an applicant's academic qualifications. The awards typically range from $1,500 to $2,000 per year.
Application
Every applicant to the Honors College is considered for an honors scholarship award. No additional application need be completed other than the application to join the Honors College.
 TIP: Students should review additional scholarship information available through the Office of Student Financial Aid to be considered for non-honors scholarships as well.
Deadlines
Feb. 1 — Deadline for prestigious scholarship consideration
Apr 1 — Deadline for scholarship consideration
Award and renewal
An Honors scholarship is in addition to other academic scholarships awarded at The University of Akron.
To receive an Honors scholarship in any given semester, a student must be enrolled in a bachelor's degree program for a minimum of 12 credits. Honors scholarships are renewed annually, without reapplication, if the student maintains a sufficient cumulative grade-point average:
after completing one year of college: 3.25 or higher
after completing two years of college: 3.30 or higher
after completing three years of college: 3.40 or higher
A student must earn a 3.4 or higher GPA upon graduation in order to be a Williams Honors Scholar and have the notation added to their transcript.
Transfer and continuing students
Transfer students, non-traditional applicants, and continuing undergraduates at UA who apply to the Honors College are considered for scholarships case by case.
FEATURED HONORS SCHOLARSHIPS
Honors Housing Award from the Herman M. Muehlstein Fund for Scholastic Aid
Provides $2,000 per year for housing, available for a student's first two years.
---
Lisle M. Buckingham/Owen O. and Della M. Orr Honors Scholarship
The most prestigious honors scholarship, the Lisle M. Buckingham/Owen O. and Della M. Orr Honors Scholarship, consists of tuition, fees, and room and board, for up to eight semesters of an Honors student's academic program.
Each year, about six new awards are made to well-rounded applicants with high test scores.
Williams Honors College Travel Scholarships
The Drs. Gary and Pamela Williams Study Abroad Grant and the Jacobson Study Abroad for Women in Engineering Scholarship provide support for students who want to expand their horizons internationally. Current WHC Student can get more information and request funding here.
—
Contact us & more
For admissions questions
Sarah Psihountakis
Director of Recruitment & Student Services
330-972-6261
sas107@uakron.edu