Application
Every applicant to the Honors College is considered for an honors scholarship award. No additional application need be completed other than the application to join the Honors College.
 TIP: Students should also complete the New Freshman Private (Endowed) Scholarship Application and to review additional scholarship information available through the Office of Student Financial Aid to be considered for non-honors scholarships as well.
Deadlines
Jan. 4 — Deadline for prestigious scholarship consideration
May 1 — Deadline for scholarship consideration
Renewal
An Honors scholarship is in addition to other academic scholarships awarded at The University of Akron.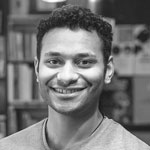 To receive an Honors scholarship in any given semester, a student must be enrolled in a bachelor's degree program for a minimum of 12 credits. Honors scholarships are renewed annually, without reapplication, if the student maintains a sufficient cumulative grade-point average:
after completing one year of college: 3.25 or higher
after completing two years of college: 3.30 or higher
after completing three years of college: 3.40 or higher
A student must maintain a cumulative grade-point average of at least a 3.0 overall and a 2.0 in any semester in order to maintain status in the Honors College.
Students who take part in co-operative education during a fall or spring semester have their honors scholarships applied to the following summer sessions. Students who will graduate early (that is, in fewer than eight semesters) may apply to the Honors Council requesting that the scholarship they would have received for their final semester be awarded during the last summer session before graduation.
Transfer and continuing students
Transfer students, non-traditional applicants, and continuing undergraduates at UA who apply to the Honors College are considered for scholarships case by case.
FEATURED HONORS SCHOLARSHIPS
Lisle M. Buckingham/Owen O. and Della M. Orr Honors Scholarship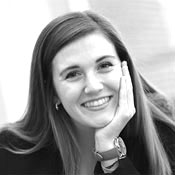 The most prestigious honors scholarship, the Lisle M. Buckingham/Owen O. and Della M. Orr Honors Scholarship, consists of tuition, fees, and room and board, for up to eight semesters of an Honors student's academic program.
Each year, about six new awards are made to well-rounded applicants with high test scores.
---
Honors Housing Award from the Herman M. Muehlstein Fund for Scholastic Aid
Provides $2,000 per year for housing, available for a student's first two years.