Higher Education Master's Comp Exams
Master's Comprehensive Exams for the Higher Education Administration program will be administered on Saturday, March 17, from 9:00 a.m. to noon in Zook Hall 113.
---
Apply for Administrative Internship in the Principalship program
Degree candidates in the Principalship program who are planning to graduate in 2019 and need to complete the Internship should apply before May 1. Internship is a two-semester commitment that begins in the Fall semester.
---
Fall 2018 Student Teaching
The application period for student teaching in Fall 2018 has ended.
Please contact Dr. Marty Saternow, Director of Teacher Education, at 330-972-2673 if you believe you are eligible to student teach but missed the application deadline.
---
Admission to the College
If you are interested in becoming a teacher or educational administrator, let our Preadmission Advisers help. The team will guide you through the admission process.

---
Supporting Students with Autism Spectrum Disorders on our College Campus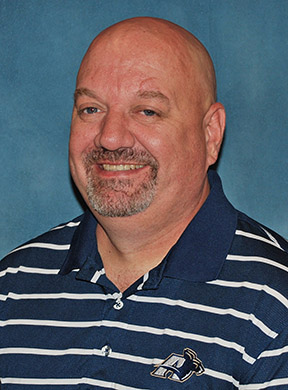 Dr. Al Daviso, an associate professor in the Department of Curricular and Instructional Studies, and Jessica DeFago, associate director of the Office of Accessibility, will present "Supporting Students with Autism Spectrum Disorders on our College Campus" on Thursday, March 8, from 3:40 to 4:30 p.m. in Leigh Hall 414.
This session will provide participants strategies to assist students with Autism Spectrum Disorders (ASD) in their University courses. The implementation of academic accommodations and supports to increase student success will be the primary focus of the session.
Participants can submit their specific topics of interest or questions prior to the session by emailing ad39@uakron.edu.
---
The Barker Center for Economic Education is hosting the following workshop for middle school students this summer.

Think Tank to Shark Tank
Summer Day Camps for Grades 6-9
» From Coding to Entrepreneurship - June 18-22
» From Engineering to Entrepreneurship - June 25-29
These camps are specifically designed to:
Develop team dynamic skills through team projects
Develop researching skills related to addressing a need and then bringing it to the market place
Develop engineering and entrepreneurial skills through authentic experiences
---
Quick links
---