Lebron James Family Foundation debuts new video
Earlier today, faculty, staff and students gathered in the Student Union to witness the debut of the new UA/LeBron James Family Foundation (LJFF) video. The nearly two-minute video illustrates the connection our University has to the City of Akron and the unwavering determination and strength displayed by UA students, faculty, staff and alumni.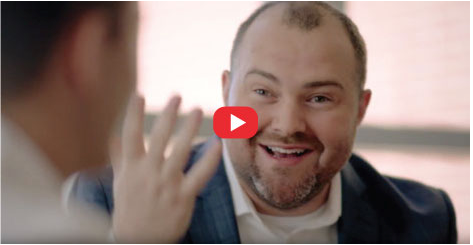 Care has major impact on child development
An update from the I PROMISE Mentor Program
What impact does caring have on a child's development? At the year-end celebration for our The University of Akron LeBron James Family Foundation College of Education I PROMISE Mentor Program, the joyful tears of a thankful parent say care is invaluable. Led by Dr. Brad Maguth, a passionate team of graduate and undergraduate students spent their semester mentoring 35 of our Litchfield Akron I PROMISE Network students. They met twice per week. Sometimes they worked on homework. And sometimes they just talked. Regardless of what they did, the outpouring of love from mentors, mentees, and our mentees' parents shows us that care has made a major impact.
Dr. Brad and his class are pioneers. The work of the I PROMISE Mentor program is laying the foundation for an unveiling of program-wide mentorship in the coming semesters.
At a recent STEAMM event in Canton, Dr. Lynne Pachnowski encouraged middle school girls that "It's OK to like math." (Photo courtesy of CantonRep.com/Julie Vennitti) Read more
Register for Spring Classes!
Don't leave campus for winter break without finalizing your Spring 2017 class schedule!
Courses with low enrollments will be canceled on Dec. 12, 2016. If you are in a low-enrollment course that gets canceled, you will be contacted and provided with options.
We hope that this semester has been a good one for you. Best of luck on your finals!
Important Information Regarding NEW Foundations of Reading OAE

Most educators who will seek a license that will be issued on or after July 1, 2017, must pass the reading test titled Ohio Assessment for Educators (OAE) 090, Foundations of Reading. This test is an examination of the principles of research-based reading instruction. It is aligned with the reading competencies adopted by the State Board of Education under state law. Read more