I PROMISE School celebrates its grand opening
Faculty, staff, students, and a very special kangaroo from The University of Akron joined the festivities as the I PROMISE School officially opened its doors. The I PROMISE School is a public school in the Akron Public School District and is a partnership between APS and the LeBron James Family Foundation.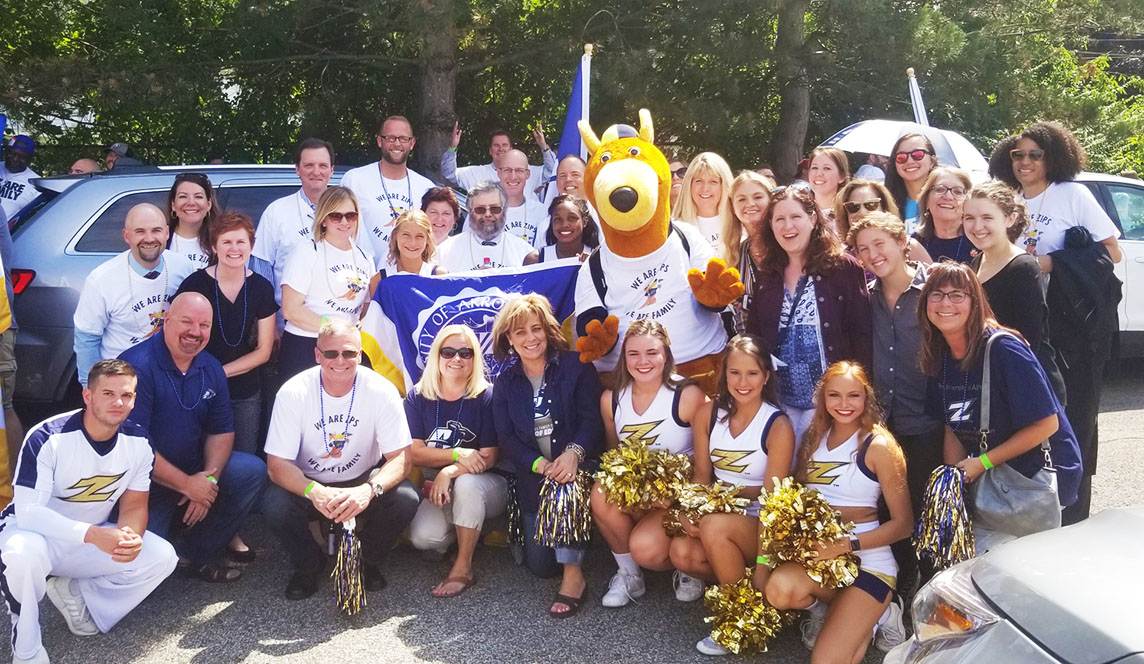 Follow the IPROMISE School on Twitter and on Instagram
---
Local teachers prepare to teach fiscal responsibility in the classroom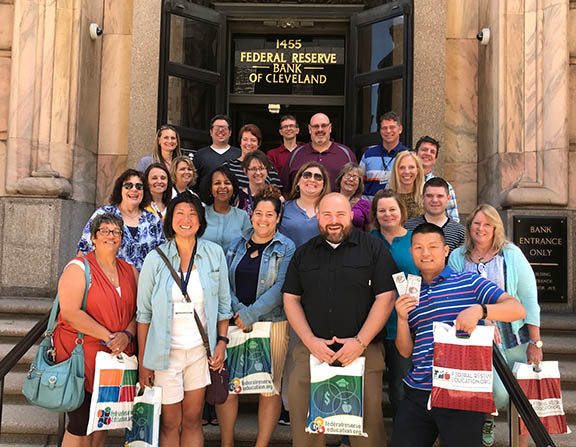 "This was, hands down, one of the best professional development experiences I've participated in, and I feel prepared to teach my high school students about the national debt and federal deficit," said Vikki Dahl, social studies teacher and department chair at Field High School. Ms. Dahl was one of thirty teachers from across Ohio selected from an applicant pool of over 100 to participate in the 2018 Understanding Fiscal Responsibility Teacher Institute organized by the H.K. Barker Center for Economic Education.
---
Make a difference in our community
You can earn college credit while mentoring middle school students in Akron Public Schools.
---
Can you dance with a chandelier?
The assignment for Jessica Doughty and her fellow students in choreography class was to scout locations on campus they thought would be ideal for staging dances they had yet to create.
Doughty didn't hesitate.
For the modern dance she envisioned, the perfect setting in which to perform would be under the "Flux Chandelier," an interactive sculpture in Zook Hall, home to the LeBron James Family Foundation College of Education. Composed of clustered, interactive LED tubes that hang at varying heights, the sculpture produces an ever-changing range of colors in response to movement from below.
---
Fall Registration
There's still time to register for Fall classes! Log into My Akron to set started.
If you have been admitted to the College of Education and need assistance registering:
If you have not been admitted to the College of Education and need enrollment assistance, visit ZipAssist, located in the lobby or Simmons Hall, or visit them online.
---
Admission to the College
If you are interested in becoming a teacher or educational administrator, let our Preadmission Advisers help. The team will guide you through the admission process.

---
Quick links
---