Come See Polymers in Action
Field Trips to the School of Polymer Science and Polymer Engineering
The Akron Global Polymer Academy invites you to visit the world class research facilities at the School of Polymer Science and Polymer Engineering. We can accomadate groups of various sizes, including field trips for large school groups.
Typical visits last around four hours and include:
Engaging presentations about polymers (highlighting their variety of uses in our every day lives)
A tour which gives students a better understanding of the important role the School of Polymer Science and Polymer Engineering (SPSPE) plays in solving some of the world's largest problems by advancing the research and development of polymeric materials (includes a visit to the labs in the Goodyear Polymer Center and the National Polymer Innovation Center)
A variety of hands-on lessons that connect with the cutting-edge research done at our school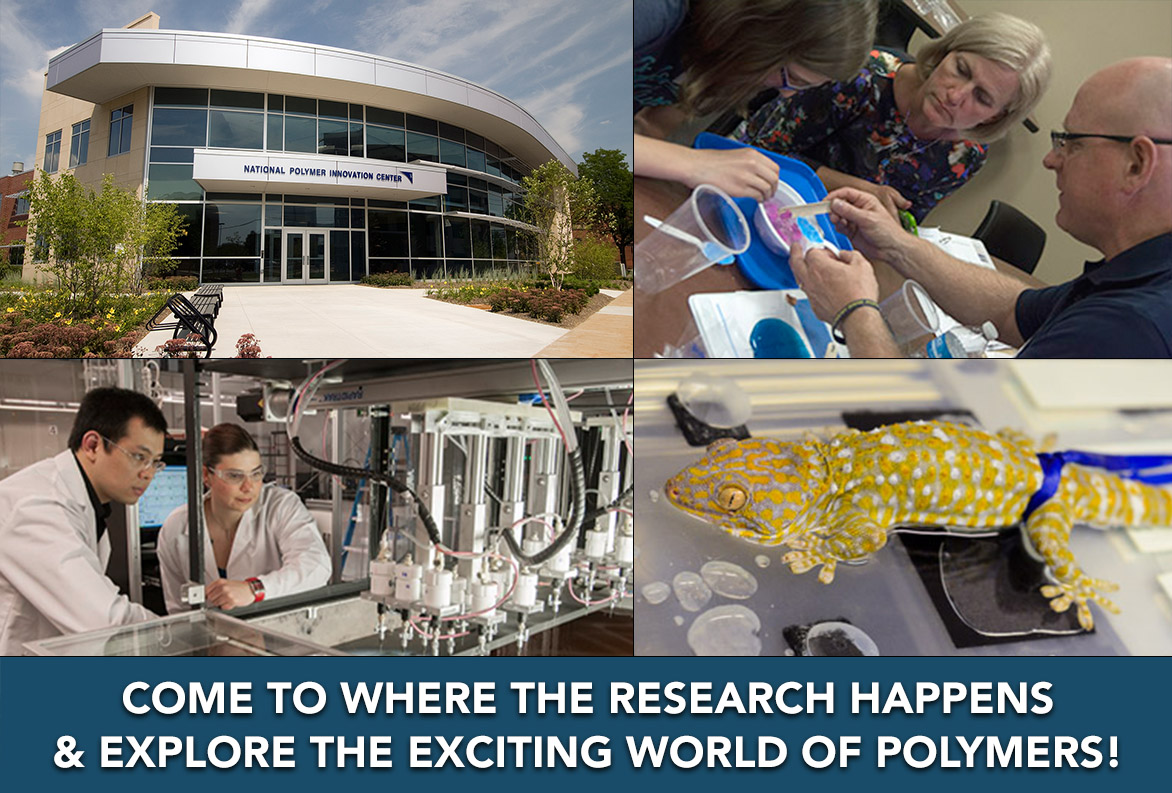 The AGPA can also arrange a visit to the National Center for Education and Research on Corrosion and Materials Performance (NCERCAMP, the only corrosion engineering degree program in the entire country) during your stay.
We invite you to be our guests, and come see polymers in action! To get more information, or to arrange your field trip, please contact our Content Specialist John Fellenstein at: jfellenstein@uakron.edu. We can't wait to see you here!