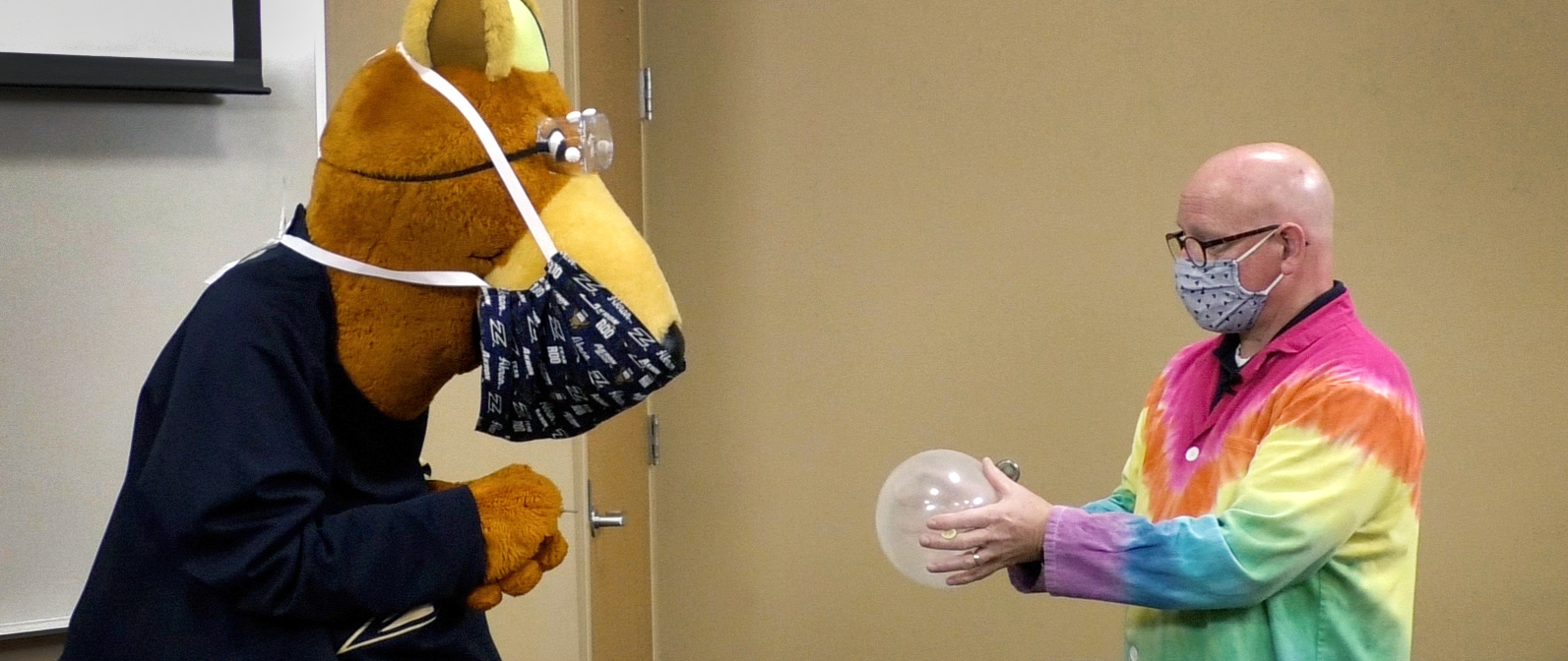 Zip into Science with Professor Polymer
A series of video episodes that are engaging, fun, and inspired by science!
We invite you to join Professor Polymer (UA's John Fellenstein, Content Specialist for the Akron Global Polymer Academy) as he Zips into Science! This video series explores science concepts in a fun and interesting way, using engaging demonstrations that will inspire viewers to learn more.
The Akron Global Polymer Academy creates STEM content for K-12 students, with a focus on the tremendous impact that polymers play in our daily lives.
Episode 1: PRESSURE
John Fellenstein (a.k.a. Professor Polymer) explores the concept of "pressure". He invites you to join him as he discovers the answers to some very interesting questions. Can he lie down on a real bed of nails? If so, could he do it with a cinder block resting on his stomach? And finally, what would happen if a giant kangaroo tried to break that cinder block with a sledge hammer?
Watch episode 1 to find out if Professor Polymer can withstand the pressure!
See Professor Polymer Live!
In an effort to remain relevant during these challenging times, AGPA is excited to present live STEM content to your students in a variety of ways:
In-Person:

First, with schools re-opening, we will be available for in-person classroom visits (following CDC guidelines, of course).

Virtual Presentation:

Also, we have been visiting some classrooms virtually, providing a live feed to interesting demonstrations and experiments.
If you would like to learn more about AGPA classroom resources, contact Professor Polymer (John Fellenstein) at jfellenstein@uakron.edu