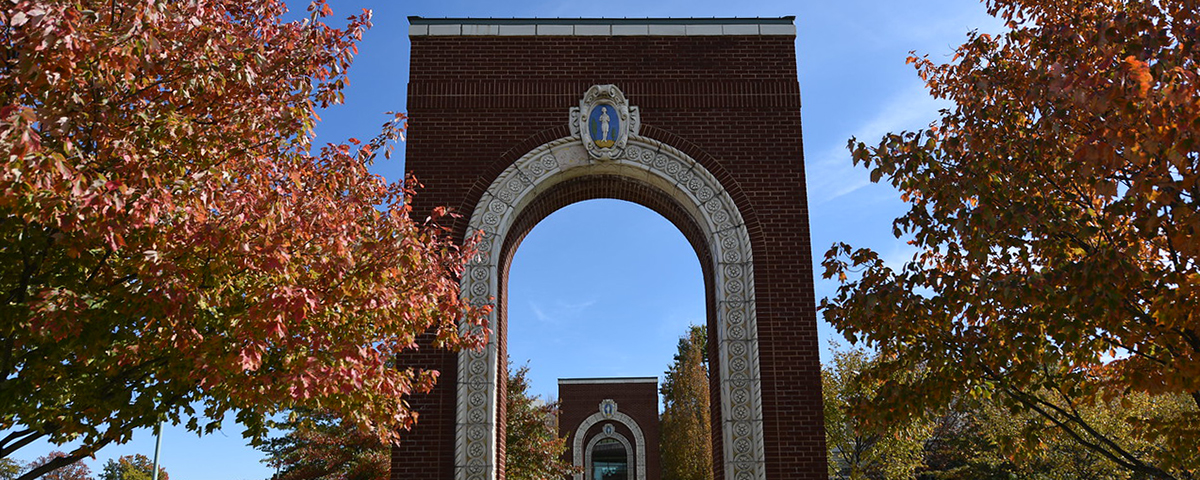 Welcome Polymer Alumni
SPSPE Newsletter | Summer 2021
In case you missed it, take a look at the latest newsletter from our School.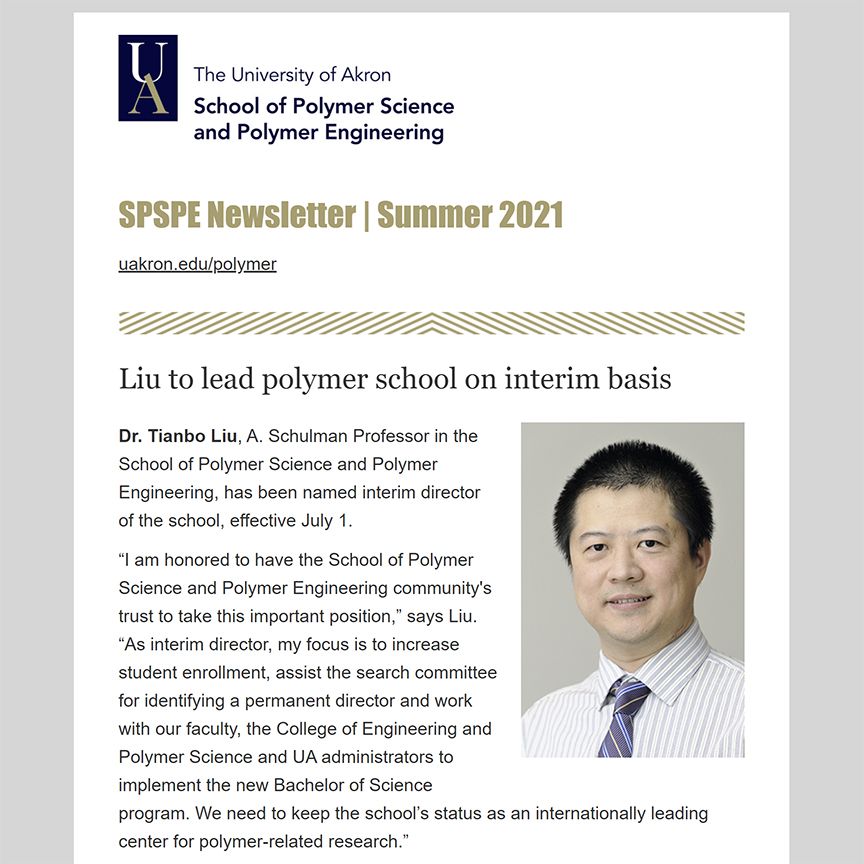 In case you missed our Virtual Alumni Day, take a look these videos featuring our alumni, invited speakers and guests!
---
Welcome to Alumni Day
Ali Dhinojwala, Interim Director, SPSPE
Gary L. Miller, President, The University of Akron
Joseph M. Gingo, Chairman of the Board of Trustees, The University of Akron
---
Invited Talk
Matthew Tirrell, Dean, Pritzker School of Molecular Engineering, University of Chicago
"Beyond the Chi Parameter in Controlling Macromolecular Assembly"
---
Polymer Engineering Alumni Award Winner
Sang Eun Shim, Professor, Department of Chemical Engineering, Inha University, South Korea
"Development of thermally conductive and electrically insulative polymer composites using silica coated graphites"
---
Student Awards
Presented by Ali Dhinojwala, Interim Director, SPSPE
---
Polymer Science Alumni Award Winner
Michael Makowski, Specialty Coatings and Materials R&D, PPG
"Leveraging multi-scale modeling to drive innovation in materials development"
---
Invited Talk
Frank Leibfarth, Professor, Department of Chemistry, University of North Carolina at Chapel Hill
"C–H Functionalization of Polyolefins"
---
Alumni Video Compilation
User submitted videos featuring some of our alumni and friends from around the world
Check out our upcoming seminars
Hear renowned speakers in the field of polymers from throughout the world!

Stay Connected
CONTACT US
---
We'd love to hear from you! If you have questions or would like to update your contact information, please complete this online form or reach out to:
Sarah Thorley
Coordinator of Academic Programs
413 Polymer Engineering Academic Center
The University of Akron
Akron, OH 44325-0301
Phone: 330-972-8845
Email: sarah3@uakron.edu
Support the School of Polymer Science and Polymer Engineering
If you wish to make a specific donation to our school or a fund, please complete the form on this page OR text the word "polymer" to 41444 and complete the same form from your mobile device.

Alumni Awards
School Alumni Award - Past Recipients (2017-2021)
Distinguished Alumni Award - Past Recipients (1997-2021)
Alumni Dissertations and Theses
View and search our alumni dissertations and theses.

Opportunities & Resources