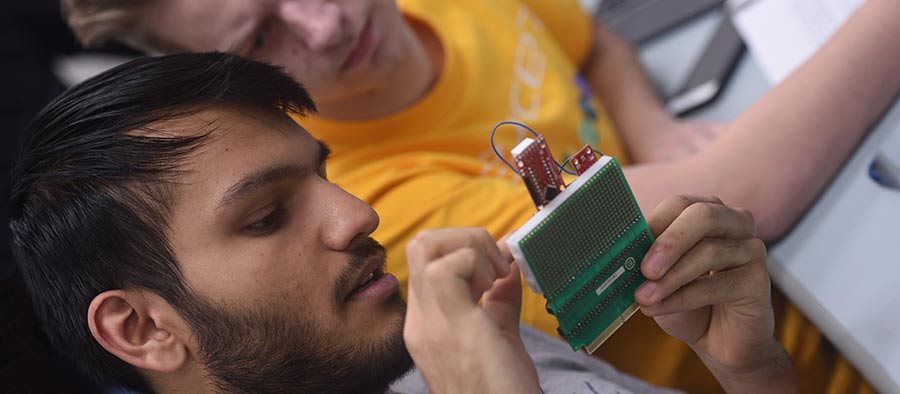 Electrical Engineering Undergraduate Program
Every aspect of modern life is influenced by electrical engineers. They design and develop systems ranging from massive power grids and global communications networks to tiny integrated circuits inside computers and personal electronics.
Program Highlights
Co-op program provides paid, flexible, industry experience and is a great way to earn money while getting experience.
Nationally recognized design teams, like the NASA Mining Robotics Team, to apply what you learn in the classroom while you make friends, travel, and build your resume.
Many scholarships are available to significantly decrease the cost of going to school, from major specific scholarships to some you're automatically considered for when you apply.
Tutoring and academic support that the College provides at no additional cost to undergraduate students majoring in any field of engineering and engineering technology.
Career Opportunities
Branches of electrical engineering include communications, controls, electromagnetics, electronics, and power systems. Important applications include power generation and distribution, sustainable energy systems, manufacturing automation, aerospace systems, robotics, sensors and instrumentation, imaging systems, and many others.
Recent UA grads with a B.S. in Electrical Engineering make an median starting salary of $65,000. We have placed graduates at FirstEnergy, GPD Group, Great Lakes Brewery, and PTA Engineering, to name a few.
Student spotlight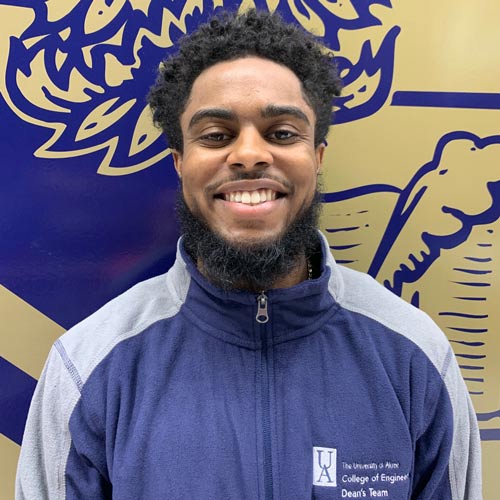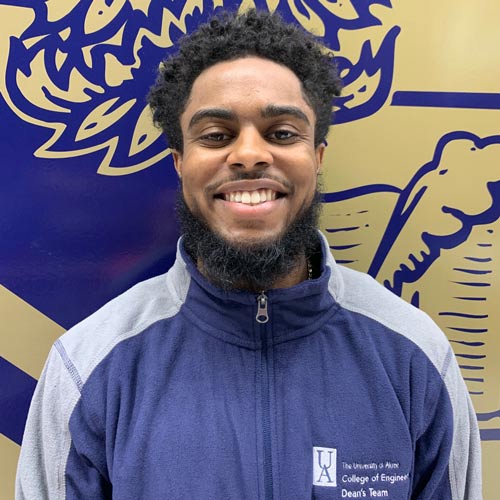 "The University of Akron is an amazing engineering school, people from all over the world come here! I got connected to career opportunities through the co-op and placement program. I knew if I went here, I would be able to start working right away and make money doing something really cool with my degree."
—Alex McGinnis, Majoring in Electrical Engineering