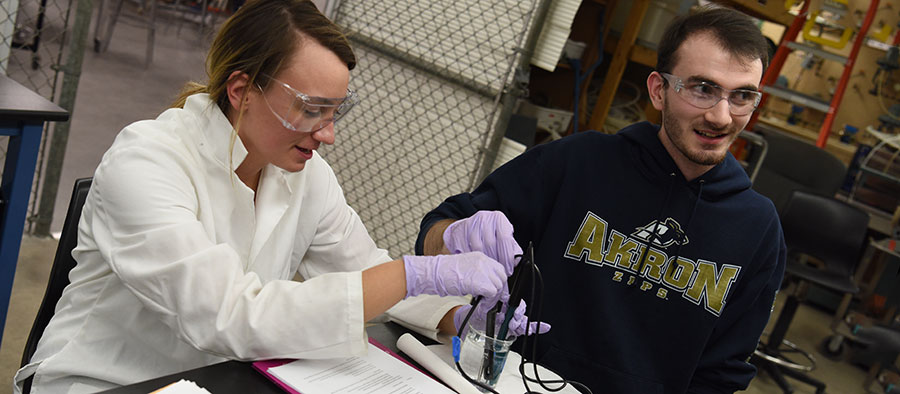 Chemical Engineering Undergraduate Program
The University of Akron's chemical engineering program teaches students the principles of transport phenomena, thermodynamics, and chemical reaction kinetics to solve problems.
Program Highlights
Co-op program provides paid, flexible, industry experience and is a great way to earn money while getting experience.
Nationally recognized design teams to apply what you learn in the classroom while you make friends, travel, and build your resume.
Many scholarships are available to significantly decrease the cost of going to school, from major specific scholarships to some you're automatically considered for when you apply.
Tutoring and academic support that the College provides at no additional cost to undergraduate students majoring in any field of engineering and engineering technology.
Project Management Skills
All chemical and corrosion engineering students take a series of one-credit courses called Project Management and Teamwork. Students work on teams to create a lab-based design project. The teams combine students of different grade levels. First year students and sophomores are expected to develop teamworking skills and contribute based on their interests and experience. The juniors take on increased responsibility as group leaders, while the seniors manage the project, train team members, and help their teammates complete their tasks.
Past projects have included developing a water treatment system for third world countries and reducing corrosion in residential water lines. Each project has multiple components including technical development, economics, marketing and customer voice, and product and process safety.
Career Opportunities
Chemical engineers apply chemical principles to design, evaluate, build, and operate systems capable of converting inexpensive raw materials into marketable products via chemical reactions, biological processes, and physical separations. They work in the chemical process industries, usually involving polymer production, petroleum refining, environmental remediation, materials research and development, process design and development, and process operations and control.
Individuals who graduate with a B.S. in Chemical Engineering from The University of Akron make a median starting salary of $68,200. Our graduates work at companies such as Lubrizol, General Electric, and Chemstress.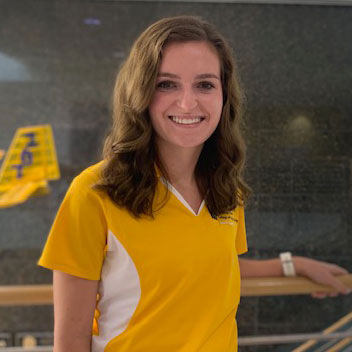 Student spotlight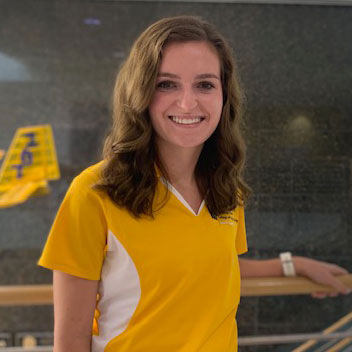 "The University of Akron has the full package for me: close to home, extremely affordable, great academic and co-op program, plus Honors College amenities. I feel very welcome here, and know I am not just another number."
—Amanda Jancewicz, Majoring in Chemical Engineering
Curriculum guides & courses
The curriculum incorporates mathematics, science, and chemical engineering fundamentals. At each level of the program, from freshman through seniors, students have the opportunity to gain experience in a wide range of emerging technologies through laboratory courses and design or research electives.
Exciting work is performed in biocompatible polymeric materials, biological cellular and enzymatic processes, nanocomposite materials, chemical vapor deposition, computational molecular science, microscale separations, green chemistry, and novel catalytic reactions.
Accreditation
The chemical engineering undergraduate program is accredited by the Engineering Accreditation Commission of ABET, www.abet.org, and has specific program educational objectives and student outcomes that prepare graduates to enter the professional practice of engineering.