Scholarships and financial aid
The University of Akron stepped up to help students in the College of Business by distributing nearly $6.09 million in grants and scholarships in the 2021-2022 academic year.
Scholarships
Includes scholarship information for:
New freshmen
Current students
Incoming transfer students
Incoming graduate students
Tuition and fees
Understanding of the cost of college is essential to financial planning. We are here to help. Explore University tuition costs for college, graduate school, housing, and dining using the resources below, and contact the Office of Student Financial Aid with your questions.
On- and off-campus student employment
Gain skills, make valuable connections and build your resume with experiential learning.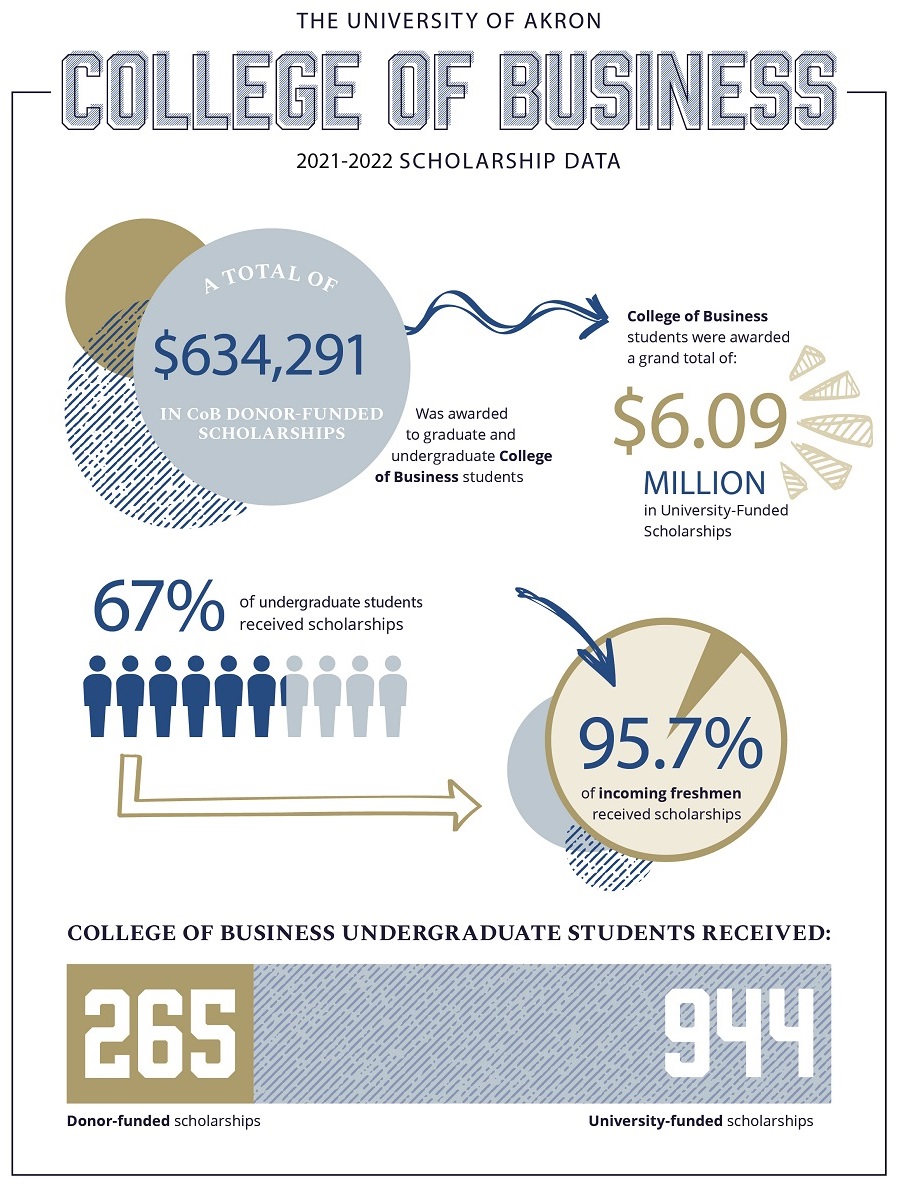 Read the full article on the impact of scholarships and grants for CoB students.