Cost of attendance
For the 2023-24 academic year (summer 2023, fall 2023, and spring 2024)
Determining your cost of college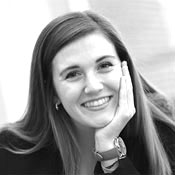 Your financial aid award (scholarships, grants, work-study and loans) is based on your estimated cost of attendance.
To reduce your University of Akron tuition, your financial aid award is determined by your:
housing status,
enrollment status,
FAFSA dependency status and
where you enroll (or "program of enrollment"): Main Campus or Wayne College, etc.
UA's Tuition Guarantee: Four years of fixed tuition, select fees, and room and board rates for undergraduate students from Ohio attending full time and seeking a bachelor's degree.
We encourage you to research your estimated cost of college, bachelor's degree, or graduate school so you can plan for the future. Your final cost includes financial aid, which helps reduce The University of Akron's tuition. The tables below will help.
Estimated costs
The tables below show estimated/average academic year costs for different types of students (for instance, some live on campus, some are part-time, some attend the Main Campus).
Actual expenses will vary because of your housing choice and other factors.
Financial aid award letters for undergraduate students include an estimate for on-campus charges like housing and a meal plan. The total amount of financial aid offered may be more than what you need to pay your bill.
If you are planning to live on campus, you may already have an idea of what your actual housing and meal plan charges will be based on selections you've submitted to those offices as well as information available from the websites of the Office of Residence Life and Dining Services.
If you aren't planning to live on campus, you need to subtract the estimated housing and meal plan charges from the equation so your estimated out-of-pocket responsibility is closer to your actual amount due.
---
Commuter (lives with parents)

Full Time
12 or more credits
¾ Time
9-11 credits
½ Time
6-8 credits
Less Than ½ Time
1-5 credits
Tuition and Fees
$12,676
$11,050
$8,080
$5,000
Food and Housing
6,480
6,480
6,480
0
Books and Supplies
1,200
750
500
250
Transportation
2,400
1,600
1,600
0
Personal Expenses
1,596
1,540
1,540
0
Total Ohio Resident
$24,352
$21,420
$18,200
$5,220

On Campus

Full Time
12 or more credits
3/4 Time
9-11 credits
1/2 Time
6-8 credits
Less Than 1/2 Time
1-5 credits
Tuition and Fees
$12,676
$11,050
$8,080
$5,000
Food and Housing
11,440
10,590
10,590
0
Books and Supplies
1,200
750
500
250
Transportation
2,000
1,000
1,000
0
Personal Expenses
1,596
1,596
1,596
0
Total Ohio Resident
$28,912
$24,986
$21,766
$5,250

Off Campus

Full Time
12 or more credits
3/4 Time
9-11 credits
1/2 Time
6-8 credits
Less Than 1/2 Time
1-5 credits
Tuition and Fees
$12,676
$11,050
$8,080
$5,000
Food and Housing
11,490
11,490
11,490
0
Books and Supplies
1,200
750
500
250
Transportation
2,400
1,600
1,600
0
Personal Expenses
1,596
1,596
1,596
0
Total Ohio Resident
$29,362
$26,486
$23,266
$5,250
On Campus
Full Time
12 or more credits
3/4 Time
9-11 credits
1/2 Time
6-8 credits
Less Than 1/2 Time
1-5 credits
Tuition and Fees
15,500
11,626
7,750
3,876
Estimated Direct Loan Fees
60
60
60
0
Room and Board
10,424
10,424
10,424
0
Books and Supplies
1,000
750
500
250
Transportation
1,000
1,000
1,000
0
Personal Expenses
1,520
1,520
1,520
0
Total Ohio Resident
29,504
25,380
21,254
4,126
Off Campus
Full Time
12 or more credits
3/4 Time
9-11 credits
1/2 Time
6-8 credits
Less Than 1/2 Time
1-5 credits
Tuition and Fees
15,500
11,626
7,750
3,876
Estimated Direct Loan Fees
60
60
60
0
Room and Board
12,960
12,960
12,960
0
Books and Supplies
1,000
750
500
250
Transportation
1,600
1,600
1,600
0
Personal Expenses
1,520
1,520
1,520
0
Total Ohio Resident
32,640
28,516
24,390
4,126
With Parents (commuter)
Full Time
12 or more credits
3/4 Time
9-11 credits
1/2 Time
6-8 credits
Less Than 1/2 Time
1-5 credits
Tuition and Fees
$9,268
$8,386
$6,190
$3,960
Room and Board
6,480
6,480
6,480
0
Books and Supplies
1,000
750
500
250
Transportation
1,600
1,600
1,600
0
Personal Expenses
1,540
1,540
1,540
0
Total
$19,888
$18,756
$16,310
$4,210
On Campus
Full Time
12 or more credits
3/4 Time
9-11 credits
1/2 Time
6-8 credits
Less Than 1/2 Time
1-5 credits
Tuition and Fees
$9,268
$8,386
$6,190
$3,960
Room and Board
10,590
10,590
10,590
0
Books and Supplies
1,000
750
500
250
Transportation
1,000
1,000
1,000
0
Personal Expenses
1,596
1,596
1,596
0
Total
$23,454
$22,322
$19,876
$4,210
Off Campus
Full Time
12 or more credits
3/4 Time
9-11 credits
1/2 Time
6-8 credits
Less Than 1/2 Time
1-5 credits
Tuition and Fees
$9,268
$8,386
$6,190
$3,960
Room and Board
11,490
11,490
11,490
0
Books and Supplies
1,000
750
500
250
Transportation
1,600
1,600
1,600
0
Personal Expenses
1,596
1,596
1,596
0
Total
$24,954
$23,822
$21,376
$4,210
All Graduate Students
Full Time
9 or more credits
½ Time
4.5-8 credits
Less Than ½ Time
1-4 credits
Tuition and Fees
$17,384
$9,158
$4,320
Room and Board
11,490
11,490
0
Books and Supplies
1,000
500
250
Transportation
1,600
1,600
0
Personal Expenses
3,150
3,150
3,150
Total Ohio Resident
$34,624
$25,898
$4,570
Non Resident Charge
9,788
4,894
2,448
Total Non-Ohio Resident
$44,412
$30,792
$7,018
| | | |
| --- | --- | --- |
| All Law Students | Full-Time | Part-Time |
| Tuition and Fees | $25,160 | $15,484 |
| Room and Board | 11,524 | 11,524 |
| Books and Supplies | 1,000 | 750 |
| Transportation | 1,000 | 750 |
| Personal Expenses | 3,000 | 3,000 |
| Total Ohio Resident | $41,684 | $31,508 |
| Non Resident Charge | 100 | 100 |
| Total Non-Ohio Resident | $41,784 | $31,608 |
With Parents (commuter)
Full Time
12 or more credits
3/4 Time
9-11 credits
1/2 Time
6-8 credits
Less Than 1/2 Time
1-5 credits
Tuition and Fees
$7,078
$6,372
$4,646
$2,944
Room and Board
6,480
6,480
6,480
0
Books and Supplies
1,000
750
500
250
Transportation
1,600
1,600
1,600
0
Personal Expenses
1,540
1,540
1,540
0
Total
$17,698
$16,742
$14,766
$3,194
Off Campus
Full Time
12 or more credits
3/4 Time
9-11 credits
1/2 Time
6-8 credits
Less Than 1/2 Time
1-5 credits
Tuition and Fees
$7,078
$6,372
$4,646
$2,944
Room and Board
11,490
11,490
11,490
0
Books and Supplies
1,000
750
500
250
Transportation
1,600
1,600
1,600
0
Personal Expenses
1,596
1,596
1,596
0
Total
$22,764
$21,808
$19,832
$3,194