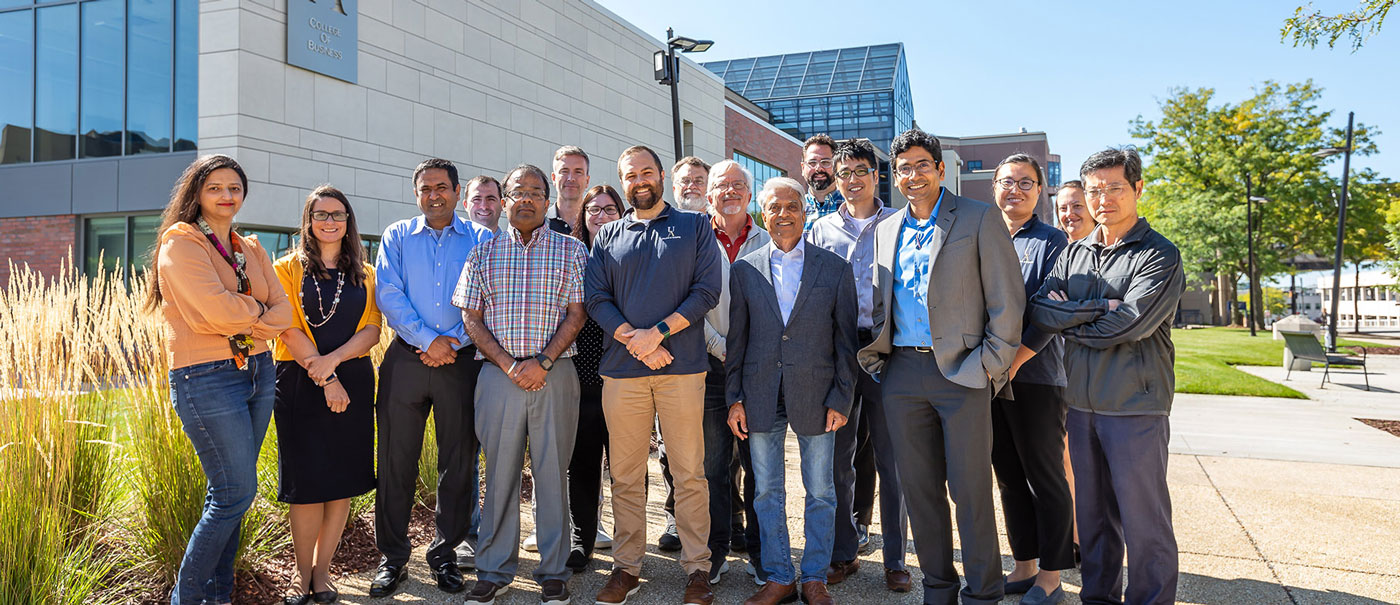 Faculty in the College of Business
The College of Business has highly-qualified and dedicated faculty members known for both their teaching and research. Many have come to Akron from across the country and around the globe, bringing with them valuable global perspectives. In the classroom, they combine time-tested techniques, such as traditional lectures, seminar presentations, and case method, with innovative, interactive and technology-based approaches to learning that lead students to apply new knowledge and skills in real-world, hands-on settings. The College also employs highly experienced business professionals as adjunct and visiting faculty members.
Close ties with the business community help professors remain current on changing practices and technologies. Our also faculty remain current by continuing their scholarship, resulting in numerous publications that enrich relevant business disciplines.
Faculty Areas of Expertise
Kevin Brennan, MBA -&nbsp Economics of Information System Security; economic analysis of personal privacy; data science and analytical methods; accounting information systems; AIS; fraud detection methods; healthcare economics; housing support interventions for homeless population; retirement planning
Julianne Jones, JD,MTax,CPA* -&nbsp Local taxation; state taxation; national taxation; international taxation
Melanie McCoskey, Ph.D., CPA -&nbsp Partnership tax; college savings plan; reasonable compensation
Doron Narotzki, S.J.D, LL.M -&nbsp Tax policy; international taxation; corporate income taxation; business law
Thaddeus Neururer, Ph.D. -&nbsp Financial accounting; equity valuation; derivative pricing; equity analysts; analyst forecasts; investor uncertainty; ex-ante risk distributions; non-EPS forecasts
Li Wang, Ph.D., CPA, ABV, CMA -&nbsp Accounting; financial reporting; auditing; information systems
Mark Welfley, MBA -&nbsp Accounting; ethical behaviors of accounting and business majors; spreadsheet modeling; decision analysis
Yuxiang Zheng, Ph.D. -&nbsp Accounting; disclosure of intangible assets; financial analysts; banking; textual analysis
Patrick Burke, Ph.D. -&nbsp Monetary policy; labor supply
Michael DeDad, Ph.D. -&nbsp Economics; macroeconomics; monetary policy; Federal Reserve; financial crises; money; banking; bank lending; interest rates; consumer choice; consumer tastes; food tastes; organic food; polarization; economic inequality; regional consumer preferences; China; economy of China; international trade; public finance; taxes; coronavirus and the economy; sports economics
Ali Enami, Ph.D. -&nbsp Public economics; Public policy; Fiscal policy; Taxes; Transfers and Subsidies; Tax evasion; Property, sales, and income taxes; Federal, state, and local budget; Local businesses; Health subsidy and interstate migration; Coronavirus and local economies; Coronavirus and fiscal policy; Unemployment insurance; Elections and referenda; Education economics; Education policy; Test scores; Class size; Discipline; Teachers' compensation; Teachers' value added; Student mobility; School funding; School construction; School choice; Public schools; Development economics; Poverty; Inequality
Sucharita Ghosh, Ph.D. * -&nbsp International economics; international trade; trade war; China trade; tariffs; trade agreements ; coronavirus; economic costs associated with a viral; outbreak; coronavirus and global economy; trade agreements; foreign direct investment; free trade zones; economic growth
Nicholas Glenn, Ph.D. -&nbsp Macroeconomics; monetary economics; monetary policy; digital currency banking; cryptocurrency
Amanda Weinstein, Ph.D. -&nbsp Economics; cities; urban development; city planning; economic growth; regional economics; unemployment; the economy and women; gender economics; consumer preferences; retail; shopping malls; the labor force; worklife balance ; self employment; entrepreneurship; economics of the environment and natural resources; shale; skills; housing markets; land use; local amenities; coronavirus and the economy; How pandemic will affect women's roles at home and in the work force; pandemics and cities
Danyang Zhang, Ph.D. -&nbsp Labor economics; international trade; applied macroeconomics; impact of cultural transmission via international trade on gender discrimination; consumer discrimination; income inequality in China
Eric R. Brisker, Ph.D.* -&nbsp Corporate finance; financial analytics; investments; executive compensation; capital structure; cash holdings; managerial decision making; seasoned equity offerings
John Goodell, Ph.D. -&nbsp International finance; international business; national policies; impact on financial systems of national culture and institutions
Suzanne Gradisher, J.D.,MTax, MBA -&nbsp Personal finance; financial literacy; law; estate planning
Latoria Hamilton, MBA -&nbsp Life insurance; health insurance; insurance operations; property and casualty
Barry Mulholland, Ph.D. -&nbsp Managing personal finances; budgeting; working with creditors; savings; life insurance; financial planning; financial planning technology; risk management literacy; diversitas; diversity in wealth management; consumer behavior
Taufiq Quadria, Ph.D. -&nbsp Personal financial planning; perception bias in financial knowledge; financial well-being; psych-capital; consumer behavior; retirement planning; investment management; asset management
James B. Thomson, Ph.D. -&nbsp Financial markets; financial institutions; historical banking; Federal Deposit Insurance; bank structure; capital regulation; government-sponsored enterprises; financial stability; small business lending; credit spreads; law and economics
Jinjing Wang, Ph.D. h-&nbsp Insurance and financial economics; corporate finance; risk management; optimal risk sharing; solvency regulations; capital structures; catastrophe risk management; insurance firms' investment portfolios; dynamic structural model; general equilibrium model; signaling model; structural VAR estimation
Steven Ash, Ph.D. -&nbsp Human error; biases; decision-making; teams and groups; perception; human resource management; organizational behavior; diversity management
Scott C. Bible, M.A. -&nbsp Leadership; organizational behavior
Asoke Dey, Ph.D. -&nbsp Sustainability in supply chains and operations; healthcare management; survival analysis in cancer research, management of technology; service operations
Joseph Fox, Ph.D. -&nbsp Entrepreneurship; angel investors; venture capital; artificial intelligence; iatrogenesis; opportunity identification; learning simulations; venture scouting
Maria Hamdani, Ph.D. -&nbsp Employee well-being; employee recruitment; employee selection; neurodiversity in the workplace; value-guided behaviors in organizations; teamwork
Matthew Juravich, Ph.D. -&nbsp Sport Business; Sport Analytics; Intercollegiate Sport; strategy development and deployment; managerial alignment; determinants of managerial performance
Dr. Seungbum Lee -&nbsp Sport business strategy; outsourcing; sales; sponsorship; sport industry; esports; esports ecosystems; international esports
Liping Liu, Ph.D. -&nbsp Information systems; systems analysis and design methods; electronic business; technology acceptance; data quality; research methods in meta analysis; dempster-shafer theory of evidence; linear belief functions; machine learning; data mining; decision analysis; coarse utility theory; portfolio analysis; influence diagrams and belief networks; multiobjective decision making; preferences modeling
Siqi Ma, Ph.D. -&nbsp Supply chain; supply chain collaboration; supply chain efficiency; women in supply chain; innovation investment; supply chain management
Erin Makarius, Ph.D. * -&nbsp Remote work, work-from-home; virtual work; hybrid work; offboarding; talent management; exit management; alumni management; social networks; reputation; human capital flow; turnover; internationalization strategies
William McHenry, Ph.D. -&nbsp E-government; e-payment systems; offshore software industries; Computers, information systems and electronic commerce and government in the countries of the former USSR; Knowledge management and informational retrieval systems; social impact of computing; data base management systems; group decision support systems; computer technology transfer; organizational issues in the introduction of computing.
Andrea Meluch, Ph.D. -&nbsp Mental health; communications strategies; health communication; organizational communication; instructional communication; disclosure of personal health information
Debmalya Mukherjee, Ph.D. -&nbsp Offshoring strategy; Performance Consequences; Business Groups; Value Creation through Interorganizational Relationships; International Business; Internationalization of R&D; International Alliances; Cross-border Knowledge Transfer; Emerging Economies
Mahesh Srinivasan, Ph.D. -&nbsp Supply Chain Risk Management; Supply Chain Restructuring; Supply Chain Performance Metrics; Inventory Management; Logistics Systems; Design and Optimization of Warehouse Operations; Supply Chain Partnerships and Collaborations
Bindiganavale Vijayaraman, Ph.D. -&nbsp Enterprise Resource Planning, Curriculum Issues in Management Information Systems; RFID; GIS; Study Abroad; IT Impact on Organizations; eCommerce Business Strategy
Frederik Beuk, Ph.D. -&nbsp Sales management; new product development; innovation; individual differences; personality traits
Sydney Chinchanachokchai, Ph.D. -&nbsp Culture; cultural marketing; cultural difference; international marketing; diversity; equity; inclusion; DEI; JEDI; Diversity in advertising; diversity in marketplace; minority advertising; Thailand
MyungJin Chung Smale, Ph.D. -&nbsp Consumer behavior; color marketing; non-profit organization logos; branding
Federico de Gregorio, Ph.D. -&nbsp Product placement; digital marketing; creativity; artificial intelligence
Vanja Djuric, MBA, MSM -&nbsp Creating programs for women in technology; Girls Who Code program; artificial intelligence; data mining; data analytics; marketing analytics; data visualization and presentations; marketing research; market sizing; predictive analytics; forecasting.
Alexa Fox, Ph.D. -&nbsp Digital marketing; social media marketing; social media; Facebook; Instagram; Twitter; LinkedIn; YouTube; Snapchat; Pinterest; TikTok; consumer behavior; online privacy; social media privacy; sharenting
James McKelvey, MBA -&nbsp Learning and cognition; leadership perception; laboratory and field marketing research; marketing research; B2B marketing; buyer behavior; global business concepts; cognitive psychology; industrial-organizational psychology
R. J. Nemer, J.D. -&nbsp Sport industry; sport sponsorships; sport analytics; sport business; innovation; entrepreneurship; international sports industry; branding; marketing; workplace culture; organizational buy-in
Deborah Owens, Ph.D. * -&nbsp Political Marketing; Celebrity Marketing; Satisfaction Research; Word-of-Mouth Marketing; International Marketing Strategy; Pedagogical Research
David G. Payne, MS -&nbsp Professional sales; sales management; leadership; corporate partnerships
Andrew R. Thomas, Ph.D. -&nbsp Transportation Security; terrorism; travel delays; travel cancellations; passenger complaints; passengers rights; Global strategy; Sales and Distribution Strategy; Supply Chain Security
Cynthia Tomasch, MBA -&nbsp Student Internships; Internship Impact; Professional Selling; B2B Marketing
Faculty Publications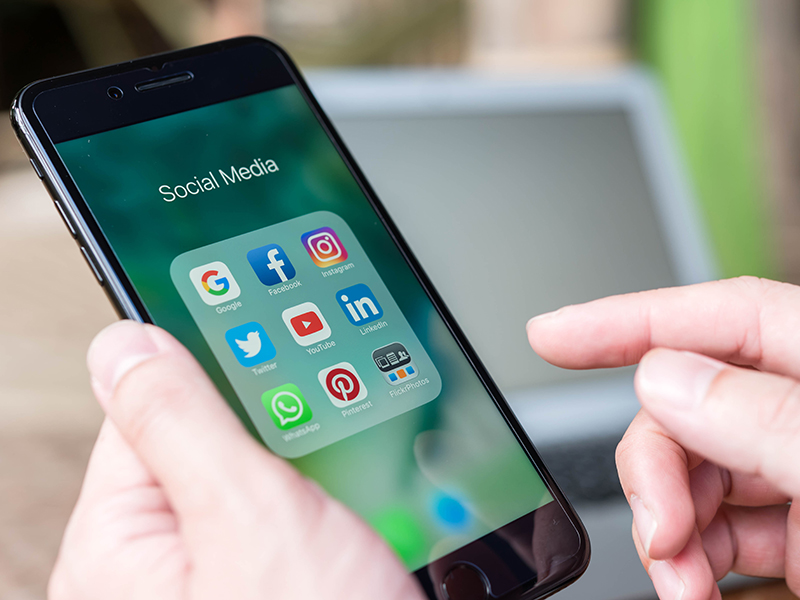 Frederik Beuk - Emotions And Spillover Effects Of Social Networks Affective Wellbeing
Social media, undoubtedly, can impact how people feel about their lives. The two experiments conducted in this study examine the emotional spillover that comes with social media. This is the idea that the ways in which social media makes us feel can overflow onto other sites that are not social network sites.
Read More
The first experiment was conducted online. Users were presented with two sites of executive teams. "Namely, the sites differed in the level to which the photographs are positively posed in various environments, which, as noted, is a dominant aspect of social networks (Beuk 6). These individuals had to decide how much they would want to work for or invest in the company. The test subjects also had to rate their social networks affective wellbeing and general tendency envy.
The results of the first experiment indicated the idea of emotional contagion as the subjects "are more inclined to work with and invest in a company when its executive team members exhibit a more positive emotional expression" (Beuk 9). Overall, the results supported the idea that when the design of a non-social media site is similar to the appearance of a social media site, then it will have the same ability to trigger the users' emotions (10).
The second experimental study involved eye-tracking. Users were supposed to look at Facebook feeds for three minutes and then rate how much 36 descriptive words apply to them. This was then compared with the first study.
The results of the second experimental study found that "the more the emotional structure of the SNS triggering site is similar to that of an SNS site, the processing of the raised emotions is relevant for the negative results to emerge" (Beuk 13). Not to mention, the emotional structure is only relevant to the work-related decision and not the investment one (Beuk 14).
Overall, this study investigates the link between how users feel on other outlets and if the impact of social media continues to impact them.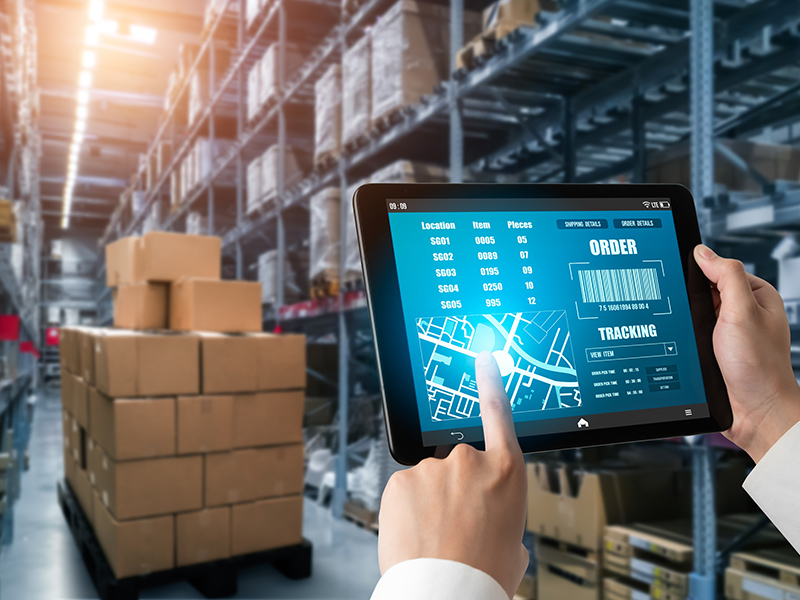 Mahesh Srinivasan - How Learning Orientation and Relational Resources Impact Lean
In his research, Dr. Mahesh Srinivasan, Associate Professor of Supply Chain and Operations Management, explored the implications of learning orientation and relational resources on lean in supply chains. Srinivasan asserts that, in order to ensure competitive advantage, a deeply embedded learning and collaborative culture is a necessary source of enhanced performance and success.
Read More
Before coming to such conclusions, Srinivasan developed hypotheses on the relationships between Lean, Operational Performance, Collaboration, and Learning Orientation. He tested the hypothesized relationships using a field survey method and employed techniques to minimize nonresponse and common bias. Additionally, all measurement scales were tested for validity prior to being used.
Srinivasan's analysis of results revealed that Operational Performance is positively influenced by Lean; Lean is influenced by Collaboration; Learning Orientation is positively associated with Collaboration; and Resource Complementarity and Resource Specificity are positively influenced by Learning Orientation. It is also important to note that there are additional findings not mentioned here.
The aforementioned results of Srinivasan's study have valuable implications for managers. With an understanding of how learning orientation and collaboration impact lean in supply chains, managers can implement tactics to enhance success and performance in turbulent, rapidly shifting markets.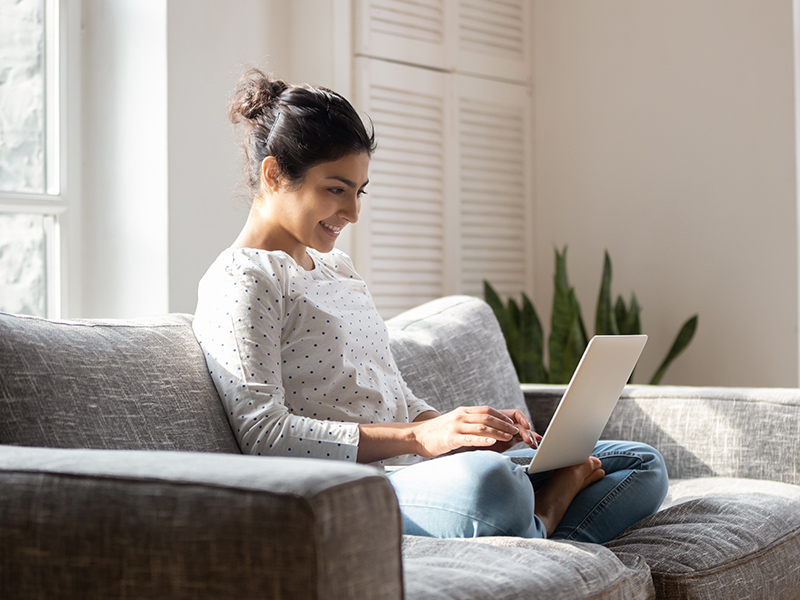 Dr. Erin Markarius - Effectively Managing Remote Workers
Working remotely, as opposed to in-person, can pose many challenges for employees and managers alike, especially when this change happens rapidly like it did at the start of the COVID-19 pandemic. Dr. Erin Markarius, associate professor of management, has extensive knowledge on the challenges of remote work and research-based methods to support remote workers, which can help managers effectively lead their teams.
Read More
When employees begin working remotely, particularly without much training in the face of rapidly changing or unpredictable circumstances, challenges may arise, which can impact job performance and engagement. These challenges can include distractions at home, loneliness or isolation, lack of access to information, and lack of face-to-face interaction and supervision.
To ease the transition to remote work and mitigate the challenges, there are a plethora of things managers can do to support their employees. Many of these strategies can be implemented quickly and inexpensively, making them all the more appealing.
To start, managers should provide emotional support and offer encouragement to their employees. It is important that managers acknowledge and listen to employees' concerns, while also providing positive affirmations.
Managers can also help support employees by providing a sense of structure (i.e a daily check in) and setting specific expectations for communication. These strategies can help with the lack of face-to-face interaction and supervision.
Additionally, managers should give employees ways to interact socially to help combat feelings of loneliness or isolation. This is particularly important when the transition to remote work has occurred abruptly and employees are not accustomed to being out of the office.
With an understanding of Markarius's research on some of the challenges that can arise with remote work and methods managers can use to support their employees, managers can become equipped with the knowledge and tools they need to effectively lead their team members in a remote environment.
Additional Researchers: Barbara Z. Larson, Susan Vroman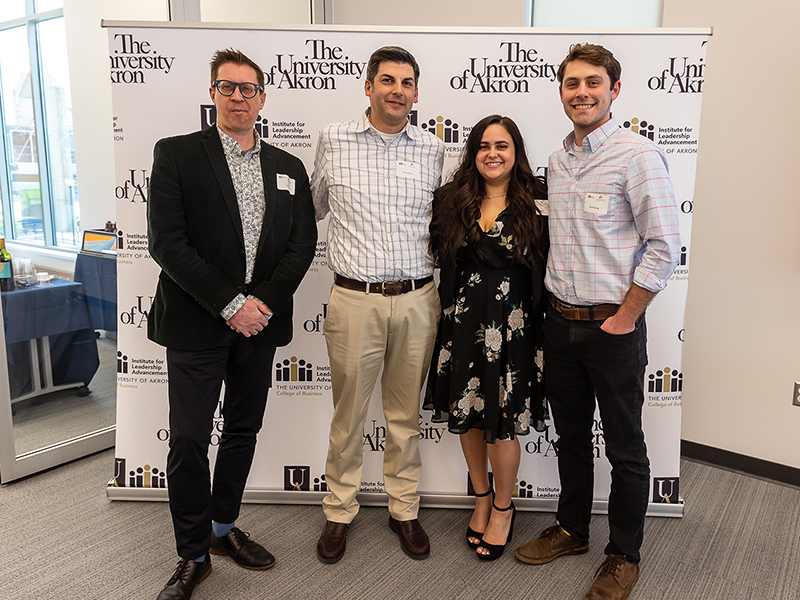 Faculty Research Advancement
Programs
RISE (Research Insights and Scholarly Endeavors) is an ad hoc program featuring individual scholars (such as Visiting Scholars, industry researchers, and other guests) presenting their research.
TAPAS (Telling All Present About Scholarship) is a socializing opportunity built around research where people discuss the research they are working on while socializing with food and drinks. The intent of this program is to build a better shared understanding of the scholarly work being done across our College without being so formal in nature.
SIP (Scholarship Incentive Program)
Panel Workshops
Panel workshop on the "Scholarship of Teaching and Learning" will take place virtually. The workshop will be in panel form and provide a forum for discussions of a range of topics related to research on teaching pedagogy and learning.
The session is open to people outside of the COB and the University, so please feel free to share the information and attached flyer and invite others to attend. Anyone interested in attending the workshop should contace Frederico de Gregorio via email at degrego@uakron.edu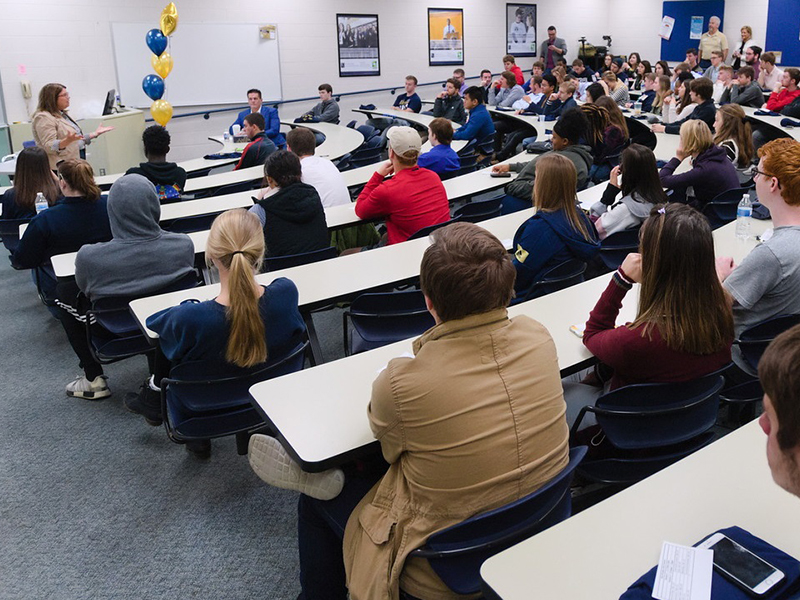 Dean's Excellence Awards
Since 2008, the College of Business (CoB) has recognized outstanding faculty achievements in research, teaching and service. Honorees are chosen by a committee of their peers, receive a commemorative plaque, and are recognized at an annual CoB year-end event.
In 2012, a fourth award was added to recognize outstanding achievement by a member of the administrative staff. In 2019, the teaching award was expanded to recognize teaching excellence at the undergraduate as well as graduate levels. Additionally, The Roger T. Read Advisory Board Engagement Award was established.
Related Pages