The Association of The University of Akron Retirees
Welcome, retirees!
By Rita Klein, President 2021-2023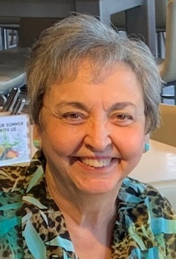 Rita Klein
Welcome to everyone and anyone who finds themselves on this page! You have landed on the home page of the University of Akron retirees association. You have found a group of lively and dedicated retirees who still strive to make a difference in the lives of our members, our students, our university, and community.
We are not dead yet!! And we intend to live out our personal and professional lives to the fullest. Feel free to peruse our web page to see all the many things going on. Something is sure to pique your interest. Our Newsletter might be the best place for you to start exploring. If you are a retiree, please note that our membership form is always available here. And donations to our endowed Retirees' Scholarship fund are always welcome too! Help us help our fabulous UA students make it to the finish line.
No need to be bored or depressed! Come join us as we continue to be "mature" examples of "la joie de vivre!"
Sincerely,