Army ROTC Cadre and Staff
LEARN LEADERSHIP FROM THE BEST LEADERS!
The Army ROTC program is only as strong as it's instructors. We provide suitable and highly qualified faculty and staff for Cadets in order to meet the program's standards. See the kind of varied and interesting experiences instructors have had that make them the best ROTC faculty and staff.
---
Army ROTC Cadre

Chad Maynard, Lieutenant Colonel, U. S. Army
Title: Professor of Military Science / MSIV Instructor
Dept/Program: Army ROTC
Phone: 330-972-7959
Email: cmaynard@uakron.edu
---
Vacant
Title: Senior Military Instructor
Dept/Program: Army ROTC
Phone: 330-972-8820

---

Captain Bradley Fussner
Title: Assistant Professor of Military Science
Dept/Program: Army ROTC
Phone: 330-972-5273
Email: bfussner@uakron.edu
---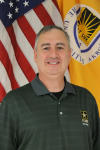 Mr. Terry Michaels
Title: MSII Instructor - Recruiting Operations Officer (ROO)
Dept/Program: Army ROTC
Phone: 330-972-2775
Email: tpm16@uakron.edu
---

Captain Timothy S. Rober
Title: Assistant Professor of Military Science
Dept/Program: Army ROTC
Phone: 330-972-8265
Email: trober@uakron.edu
---

Mr. Les Stroud Jr
Title: Program Coordinator
Dept/Program: Army ROTC
Phone: 330-972-8262
Email: lstroud@uakron.edu
---
Military Science and Leadership Staff
Mary Lafferty
Title: Administrative Assistant
Dept/Program: Military Science and Leadership
Phone: 330-972-7455
Fax: 330-972-2048
Email: mlaffer@uakron.edu
---