The Department of Student Life Student Employment
Welcome to the employment page for the Department of Student Life! Our Department is composed over 95 student assistants who receive hands on employment experiences that educate them on a wide range of marketable talents. From graphic design to budgeting and event planning…the Department of Student Life is sure to have an employment experience that is right for you!
The Department is comprised of the following 14 areas:
Administration Desk

Business Office

Campus Programs

Civic Engagement (serveAkron)
Information Center

Maintenance & Technology

Marketing

Fraternity & Sorority Life

Operations

Roo Lounge
Roo Lounge Maintenance

SOuRCe (Student Organization Resource Center)

ZPN (Zips Programming Network)

Event Planning/Scheduling
Learn More About Working for Student Life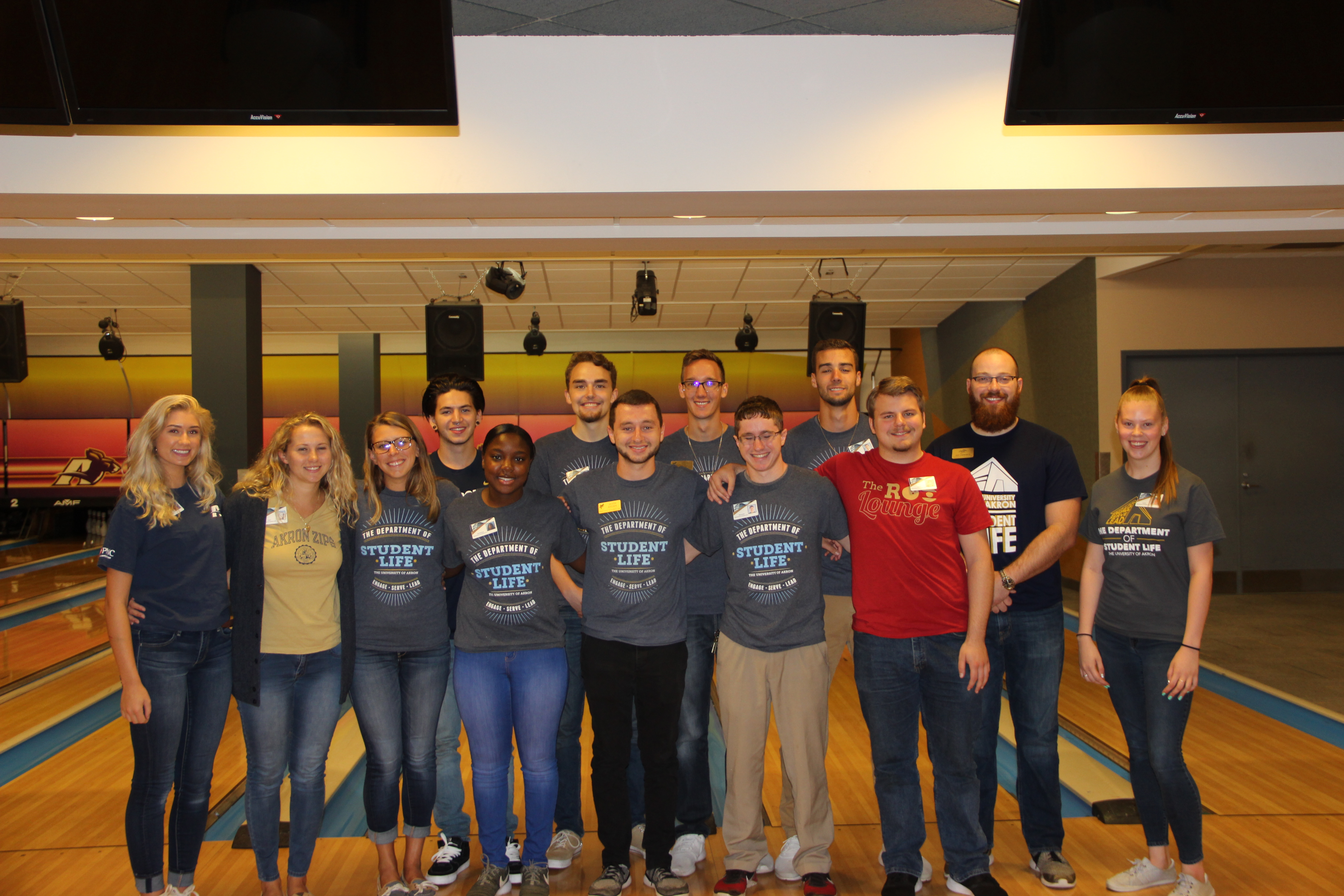 For a detailed list of responsibilities for each area, click the Department of Student Life Area Descriptions.
Want to know what Student Life employees have to say about their employment experiences? Check out What our employees have to say!
Interested in learning about the other benefits to working in the Department of Student Life? Click on Department Benefits!
For more information or questions, click the Contact Us or visit us in the Student Union, Room 130.
Interested in working in the Department of Student Life?
Visit OrgSync to complete your application online
---
All interested applicants must submit a completed Department application. Physical copies of the application are available at the Student Union Information Center and the administration desk in the Center for Service and Leadership (SU 130). All applications will remain on file for 6 months; however, applicants are encouraged to submit new applications for specific Department searches.
Don't hesitate to turn in an application today and start your journey to a fulfilling employment opportunity!
Please note that student assistant positions in the Department of Student Life are reserved for undergraduate students.
The Department of Student Life is committed to building community through collaborative learning experiences that provide our students the opportunity to:
• Engage • Serve • Lead

The Department of Student Life
Student Union
303 Carroll St.
Akron, Ohio 44325-4601

Phone: 330-972-7866

Connect with Student Life...