Bachelor of Science in Nursing (online option)
---
RN to BSN (Online option)
EMPOWER YOURSELF with the expertise, knowledge and confidence to take on advanced roles within the health care community.
Faculty with real-world expertise provide a student-centric approach to learning.
WHY AKRON?
Affordable - Fully online program is among the most affordable in Ohio.
Timely - Multiple start dates for online program:
Spring semester (January)
Summer semester (June)
Fall semester (August)
Flexible - Study full-time or part-time
Fast - Complete your degree in one year (full-time) or two years (part-time)
Individual attention - Low student-to-faculty ratio
Customized - Courses are designed for the adult learner with engagement experiences designed to meet your individual needs
Open to Ohio residents and residents of these states.
---
RECOMMENDED COURSE SEQUENCE
Minimum Requirements
A valid state license as a registered nurse
Undergraduate admission to The University of Akron and School of Nursing
2.0 GPA
No grade less than a "C" in any prerequisite science course (grades of "C-minus" must be repeated; prerequisite sciences may be repeated only once). Prerequisite science courses include anatomy and physiology I and II; microbiology, and any four-credit chemistry course that includes a lab.
All RN students are admitted directly to the School of Nursing as undergraduates. School of Nursing advisors will help students to develop a plan of study that will best meet the student's needs.
---
Apply online today!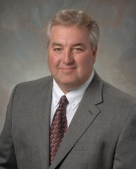 Contact: Don Canary
Phone: (330) 972-5103
E-mail: canary@uakron.edu
---
Multiple start dates for the online program
You may start:
Spring semester (January)
Summer semester (June)
Fall semester (August)
---
VIDEO: My experience at Akron
Chris Kretschmer—RN, BSN, CCRN, CEN, CPEN and a major in the U.S. Army Reserves—explains how the RN-to-BSN Program at The University of Akron helped him reach his goals.
---
Academics
Students must take a minimum of 31 credits at UA to meet residency requirements for graduation. By-pass credit does not satisfy this requirement.
Core Nursing Courses (31 credits)
Concepts of Professional Nursing, 3 credits
Health Assessment for RNs, 3
Nursing Care of Healthy (Individuals/Families), 3
Palliative Nursing Care, 3
Nursing Research (RN only), 3
Nursing Care of Communities (RN only), 3
Nursing Care of Communities ( Community Engagement ) (RN only), 2
Complex Care of Aging Families (RN only), 3
Professional Nursing Leadership, 3
Professional Nursing Leadership (Leadership Engagement), 2
Professional Nursing Capstone, 3
---
Get answers
About Financial Aid
Jennifer E. Harpham, MBA, director, Student Financial Aid, 330-972-5860, jharpham@uakron.edu
Cora Moretta, 330-972-5374, moretta@uakron.edu
About Academic or Physical Accommodations
Office of Accessibility
Akron, OH 44325-6231
330-972-7928 or TTD 330-972-5764
access@uakron.edu
---
Request more information
We're happy to send you more information about this program!
---
Accreditation and certification
Fully accredited by the Higher Learning Commission.
---
Program is fully accredited by the Commission on Collegiate Nursing Education (CCNE)
---
The University of Akron School of Nursing was the first university in the U.S. to provide all faculty with ELNEC training in palliative care.
---
Go to: