THE UNIVERSITY OF AKRON
SCHOOL OF NURSING
As a top school for nursing in Ohio, The University of Akron's School of Nursing is dedicated to the belief that nurses are the backbone of today's healthcare system. We're here to empower the next generation of transformational, innovative medical leaders. Get to know our nursing school and programs.
Attend a Virtual Info Session
Meet conveniently with our outstanding faculty to learn more about our academic programs and get all of your questions answered.
Request information
As you consider colleges for nurses, you need all the information you can find about specific nursing programs and their outcomes.
Accreditation
The School of Nursing has maintained full professional accreditation since its inception in 1967. Learn about our nursing program accreditations and what they mean for you.
Inside the school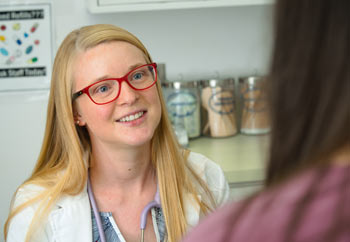 CONTACT US