Learning Communities
There's strength in numbers. Take 2-4 classes together with the same group of students and succeed.
What's a Learning Community?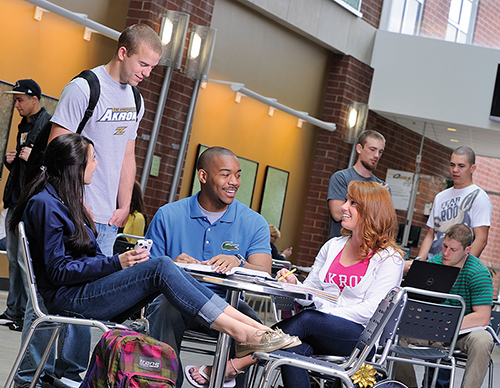 Learning Communities (LCs) are groups of 20 to 25 students who take two to four classes together during their first semester focusing on a specific theme, academic major or interest.
Why Join a Learning Community?
Ease your transition into college: LCs help students like you build support systems and enable you to become more connected to the campus.
Boost your chances of academic success: Establish strong connections with faculty members and form study groups with other students.
Take part in exciting activities: Meet with a peer mentor, engage in service learning, attend the Common Reading Lecture, and participate in other activities.
Explore majors: If you're undecided, explore majors and careers that match your interests.
What a student has to say about LCs
"This experience really helped me understand the different subject areas. The most rewarding thing was I learned to take ownership of my learning. It is worthy mentioning that I made friends through my first year learning community, which has been so helpful throughout my studies." - Ernest Williams
LEARNING COMMUNITY FACT: 81% of students who participate in a learning community remain after their first year which is significantly higher than students who did not participate in a learning community.
For more information, please contact:
Brandon A. Mikulski, M.A. Ed.
Director, Learning Communities & Akron Experience
330-972-5492 or bam64@uakron.edu