A WORLD OF OPPORTUNITY THROUGH AKRON LAW
International & Comparative Law
Go global at Akron Law
Drawing upon extensive real-world international legal experience in Asia, the Pacific, Europe, and other parts of the world, our expert faculty equip you with the knowledge and experience you need to transcend international borders in your studies and future career.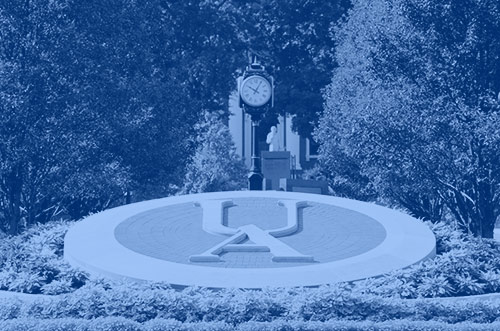 Through coursework, symposia, overseas internships, study abroad programs, and contact with our international alums, Akron Law offers specialized guidance and the opportunity to design an education and career path suited to your international law interests.
Akron Law also provides you with the opportunity to gain valuable international experience in the classroom or abroad. We have a host of active relationships with foreign universities, host scholars from overseas, attract international students from around the world, and even offer courses that enable you to engage in practical skills such as immigration and asylum proceedings or cross-border negotiation simulations. Akron Law also supports study abroad opportunities around the world.
International Law Experts
Take advantage of the global experience and international expertise of our faculty. A significant number of our practice-oriented faculty have substantial international experience.
Vera Korzun, Associate Professor of Law | Bio
Professor Korzun brings extensive global experience to Akron Law. Her specialties include international arbitration, international business transactions, international investment law, contracts, corporate and business law. Professor Korzun has master degrees from universities in three countries (Central European University, Universitat Hamburg, and University of Michigan), a PhD in Law (Belarusian State University), and S.J.D. (Fordham University).
Patrick H. Gaughan, Assistant Dean of Global Engagement, Associate Professor of Law | Bio
Professor Gaughan focuses on innovation, entrepreneurship, and international business. He earned his M.B.A. from Trinity College in Dublin, Ireland, and holds a PhD in International Business. His doctoral dissertation is on "The Internationalization of Professional Service Firms: The Case of U.S. Law Firms." Professor Gaughan has been instrumental in fostering close relationships between Akron Law and three universities in Vietnam (Hanoi Law University, National Economics University, and University of Danang)
International law courses
At Akron Law, we have a host of international and comparative courses that will enrich your understanding of the cutting-edge legal issues involved in an international career.
In addition, we permit students in good standing to study abroad in any of the ABA-accredited study abroad programs. Regardless of whether you remain in Akron or want to explore an overseas destination, we will equip you with the tools necessary to succeed in an international career.
International and comparative courses that we may offer at Akron Law include:
Immigration Law
International Law
International Negotiations
International Business Transactions
International Intellectual Property
International Patent Law
International Patent Prosecution
Comparative Law
Conflicts of Law
Independent Study (international topic)