A WORLD OF OPPORTUNITY THROUGH AKRON LAW
International & Comparative Law
Go global at Akron Law
Drawing upon extensive real-world international legal experience in Asia, the Pacific, Europe, and other parts of the world, our expert faculty equip you with the knowledge and experience you need to transcend international borders in your studies and future career.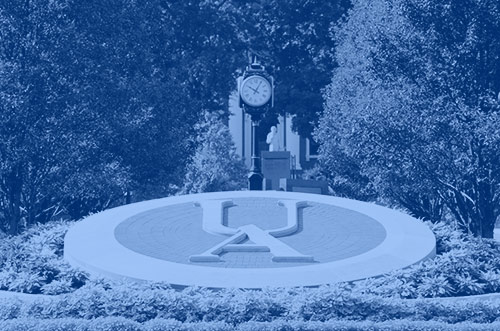 Through coursework, symposia, overseas internships, study abroad programs, and contact with our international alums, Akron Law offers specialized guidance and the opportunity to design an education and career path suited to your international law interests.
Akron Law also provides you with the opportunity to gain valuable international experience in the classroom or abroad. We have a host of active relationships with foreign universities, host scholars from overseas, attract international students from around the world, and even offer courses that enable you to engage in practical skills such as immigration and asylum proceedings or cross-border negotiation simulations. Akron Law also supports study abroad opportunities around the world.
We also offer a unique study abroad program with Hanoi Law University in the capital city of Vietnam. Open only to Akron Law students, the program provides participants the opportunity to experience international law and the Vietnamese legal system, all while enjoying an amazing cultural experience.
International Law Experts
Take advantage of the global experience and international expertise of our faculty. A significant number of our practice-oriented faculty have substantial international experience.
Vera Korzun, Associate Professor of Law | Bio
Professor Korzun brings extensive global experience to Akron Law. Her specialties include international arbitration, international business transactions, international investment law, contracts, corporate and business law. Professor Korzun has master degrees from universities in three countries (Central European University, Universitat Hamburg, and University of Michigan), a PhD in Law (Belarusian State University), and S.J.D. (Fordham University).
Patrick H. Gaughan, Associate Professor of Law | Bio
Professor Gaughan focuses on innovation, entrepreneurship, and international business. He earned his M.B.A. from Trinity College in Dublin, Ireland, and holds a PhD in International Business. His doctoral dissertation is on "The Internationalization of Professional Service Firms: The Case of U.S. Law Firms." Professor Gaughan has been instrumental in fostering close relationships between Akron Law and three universities in Vietnam (Hanoi Law University, National Economics University, and University of Danang)
Martin Belsky, Randolph Baxter Professor of Law | Bio
Professor Belsky has a rich and diverse background in legal practice and academia. Among other things, he is an expert on international law, oceans, and coastal law. In addition to writing numerous articles and books on these topics, Professor Belsky has helped organize, as well as participate in, numerous conferences on international law. He also served as chief counsel to the Special House Committee on the Outer Continental Shelf (offshore drilling). Professor Belsky studied at the Hague Academy of International Law and at Cambridge University
John (Jack) P. Sahl, Joseph G. Miller Professor of Law, and Director of The Joseph G. Miller and William C. Becker Center for Professional Responsibility | Bio
Professor Sahl is a frequent national and international speaker, consultant, teacher, and expert witness. He has served as a visiting professor at the CEIDA Institute in Rome, Italy. Among his extensive presentations, Professor Sahl delivered "Training Lawyers Across Borders: How Film and Documentaries Promote Law, Morals, and Professional Responsibility" at the Facultad Libre De Derecho De Monterrey, Mexico. He was also appointed to the ABA Commission on Ethics 20/20 Inbound Foreign Lawyer Working Group.
International law courses
At Akron Law, we have a host of international and comparative courses that will enrich your understanding of the cutting-edge legal issues involved in an international career.
In addition, we permit students in good standing to study abroad in any of the ABA-accredited study abroad programs. Regardless of whether you remain in Akron or want to explore an overseas destination, we will equip you with the tools necessary to succeed in an international career.
International and comparative courses that we may offer at Akron Law include:
Global Tort Law
Immigration Law
International Law
International Negotiations
Cross-Border Practice
International Business Transactions
International Intellectual Property
International Patent Law
International Patent Prosecution
International Contracting Strategies
International Commercial Arbitration
Comparative Law
Comparative Constitutional Law
Conflicts of Law
International Trade
Independent Study (international topic)