SCHOOL OF LAW ALUMNI

Law Alumni Association Board of Directors, 2016-17
---
LAW BUILDING RENOVATION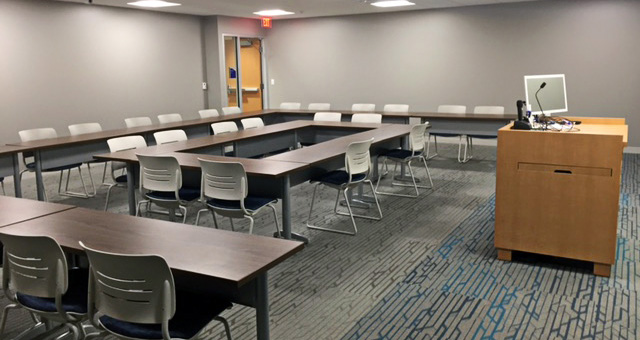 Our $21 million debt-free renovation of the C. Blake McDowell Law Center will be completed by late July. This renovation features a new ceremonial 125-seat courtroom, a library that fits the needs of modern legal education, more student spaces, a café, and advanced technology throughout the building.
Thank you to all who have supported this important project – your generosity has made this renovation possible!
---
UPDATE YOUR CONTACT INFORMATION
Have you recently moved or changed jobs? If so, please update your contact information with us. We would also like to share news of your personal or professional successes with the Akron Law Community – tell us more about your recent accomplishments!
MAKE A GIFT TO AKRON LAW

COMING EVENTS
Feb. 6-8, 2019 – Akron Law Winter Institute, Naples Beach Hotel. Online registration available November, 2018.
May 17, 2019 – Akron Law Alumni Awards Breakfast and Reunion, and Professional Conduct CLE
---
CONTACT US
The University of Akron
School of Law
Akron, OH 44325-2901
330-972-7331
lawalum@uakron.edu
---