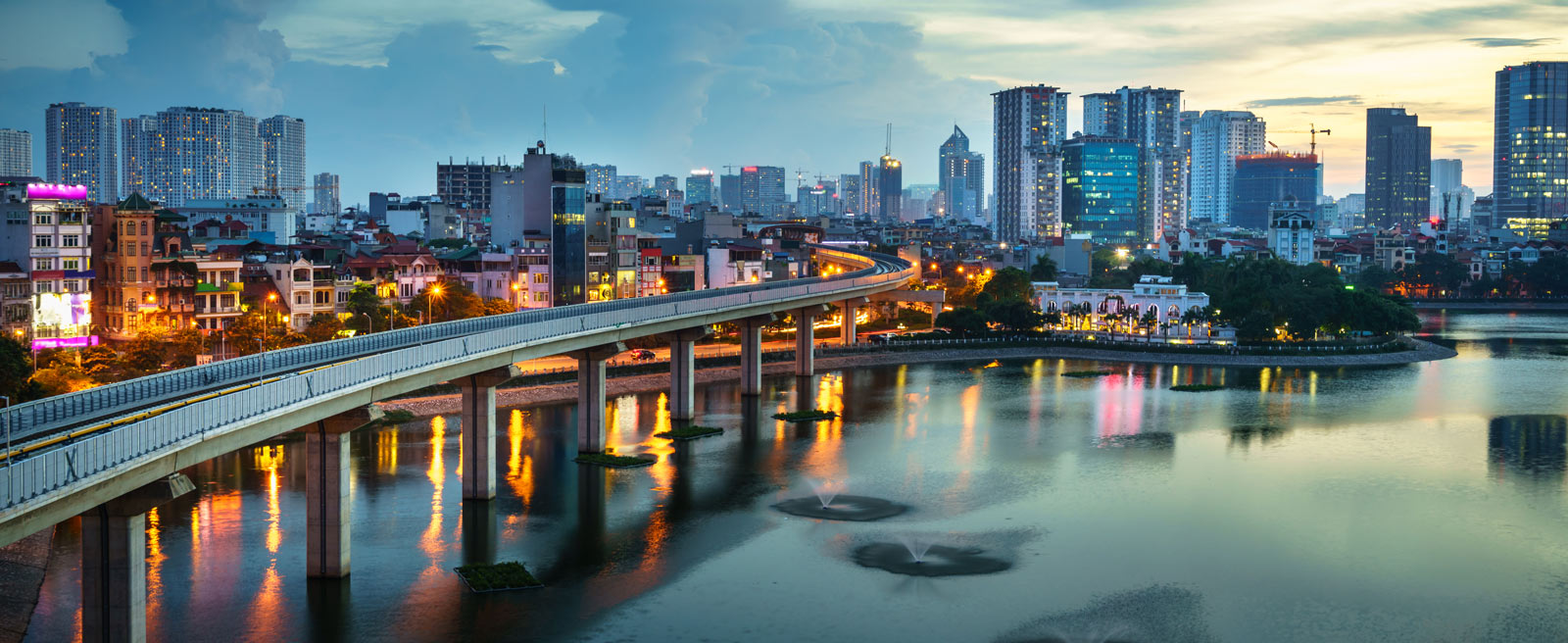 HANOI STUDY ABROAD PROGRAM
All information is tentative and pending approval from the University of Akron.
The University of Akron School of Law is just beginning to work on plans for a unique Summer 2022 Vietnam Study Abroad Program – tentatively scheduled for May 31 – June 14, 2022. This program will be exclusively for Akron Law students. It will not be not open to students from other law schools. Participants will enhance their knowledge of Vietnamese history, the Vietnamese legal system and international law while enjoying an amazing cultural experience.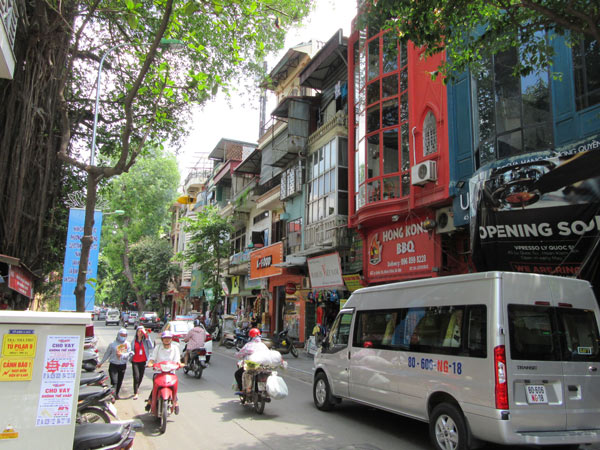 Hanoi, the capital (and second-largest city) of Vietnam, is the destination of the University of Akron School of Law's Summer 2022 Vietnam Study Abroad Program. The program will begin with a required 2-credit summer intersession course at Akron Law running between May 8 to May 22, 2022.
Registration and costs
Students intending to participate in the Study Abroad Program must register for the 2-credit intersession course, The Introduction to the Vietnamese Legal System, and separately meet all requirements of the 1-credit summer course, Hanoi Study Abroad Program.
Given the evolving conditions in Vietnam regarding the resumption of travel after the Covid-19 pandemic, students should expect and plan for changes in requirements and/or scheduling.
The cost of the Study Abroad Program is TBA (plus the cost of tuition). Scholarships may be available if the non-refundable security deposit is paid by March 15. All students will depart on the same flight on Tuesday, May 31, 2022, and arrive in Vietnam on June 1st. The program is scheduled to end June 14. Students who choose to do so may extend their stay in Vietnam or travel elsewhere on their own before returning home.
In Hanoi
Thanks to the 2-credit spring course conducted in Akron, the 14-day Akron Law Hanoi Study Abroad Program affords students much more non-classroom time compared with many other study abroad programs. Scheduled activities (subject to change) include visits to:
the Vietnamese National Assembly
the Vietnamese Supreme People's Court
the Ministry of Justice
an active trial at a trial-court level
the U.S. Embassy, and
the American Chamber of Commerce in Hanoi.
In addition, we will visit one or more international law firms and Vietnamese law firms in Hanoi. Some or all of these events will include participation by faculty and students from Hanoi Law University.
With prior faculty approval, students will have the option of conducting original research intended for the production of publishable work. Any students wishing to conduct such research should contact Professor Patrick H. Gaughan to discuss potential options.
Trip requirements
As of October 2021, and expressly subject to change, the minimum requirements to make the trip are:
compliance with all travel recommendations by the U.S. government and the Socialist Republic of Vietnam
agree to any and all quarantine requirements connected with travel and/or positive Covid test results
compliance with all requirements of UA's Education Abroad Office (faculty leaders will work with students to comply with these requirements)
successful completion of the two-credit spring course
a valid U.S. passport
all required inoculations (including Covid-19 vaccinations)
some sort of Covid-19 passport
a tourist visa (which Akron will help students obtain), and
a signed contract to comply with all laws and regulations of the Socialist Republic of Vietnam.
Additionally, all students contemplating travel to Vietnam should be aware of current Covid-19 travel concerns and restrictions found on the CDC and the US Department of State travel information sites.
Faculty
Professors Gaughan and Spring will teach the 2-credit spring course and accompany the students while in Hanoi.
Patrick Gaughan in Hanoi with Nguyen Van Quang, associate professor of law and head of the International Cooperation Department at Hanoi Law University.

Patrick H. Gaughan is Associate Professor of Law and Assistant Dean of Global Engagement at Akron Law. He teaches Uniform Commercial Code Sales, Entrepreneurship, Business Planning, Law and Economics and Valuation of Firms & Intellectual Property. For the 2020 spring term, Professor Gaughan was on a U.S. Fulbright Scholarship to Hanoi Law University. He has been working with Hanoi Law University administration and faculty since 2016 to establish multifaceted relationships between the two schools.


Gary Spring is currently a Visiting Practitioner and formerly a Clinical Professor of Law and Director of the Small Entrepreneur and Economic Development (SEED) Clinic at Akron Law. Professor Spring teaches Sports Law, Civil Procedure, Professional Responsibility and Negotiations.
Questions?
An informational session will be held at Akron Law as trip requirements and plans become clearer.
For further information,contact Professor Gaughan at lawstudyabroad@uakron.edu or 330-972-7564.