STUDY ABROAD IN ASIA
Akron Law offers the only dual-country study abroad program in Japan and Korea involving U.S., Japanese, and Korean law students. Both Akron Law and non-Akron Law students are invited to enhance their knowledge and further distinguish their background through our Asia Study Abroad Program.
---
Gain insight into global legal careers
The University of Akron School of Law has combined forces with Nagoya University (Japan) and Kyung Hee University (South Korea) to offer an innovative dual-country, tri-city study abroad experience at a very affordable price.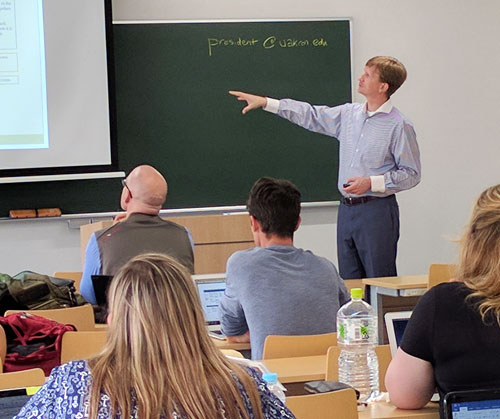 Professor of Law and former University President Matthew Wilson teaches during the 2017 Study Abroad in Asia experience.
Experience Tokyo, Seoul, and Nagoya during the summer semester with practical guidance and instruction from Professors of Law Sarah Cravens and Matthew J. Wilson, experienced international lawyer and Asian law expert. Distinguish yourself and enhance your resume by taking international courses from leading experts. Create lifelong memories by embarking on field trips to legal institutions, interacting with students in Japan and Seoul, making new friends, and exploring Asia. You can also gain valuable insights into global legal careers, as well as acquire a better understanding of the practice of law across political, legal and cultural boundaries.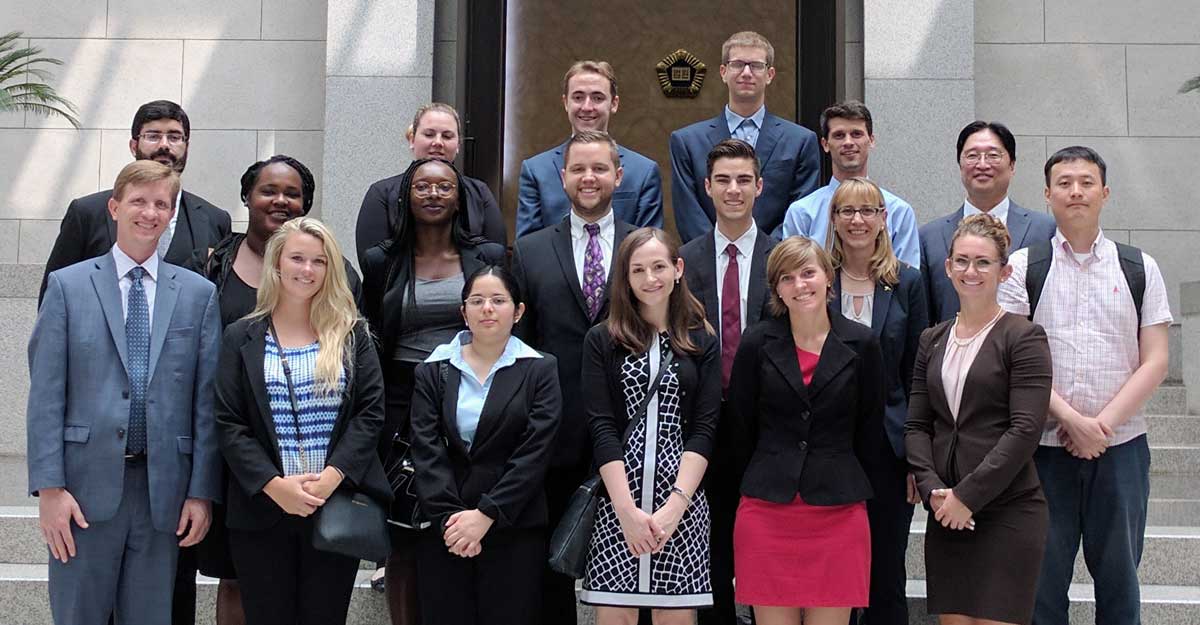 NEWS
10 best reasons to study abroad this summer
The National Jurist quotes Maggie Krajcer, who attended our Study Abroad in Asia program in 2017. She says the program helped her better understand what international law entails.
Our study abroad program is the only one of its kind in offering law courses in both Japan and South Korea. Our scheduling offers flexibility in several respects. You can earn anywhere from one to six credits towards your law degree. In fact, you can participate in the entire four-week program (Japan and South Korea, or only one of the two-week segments (Japan or South Korea). We offer 3-credits of coursework in Japan, and 3-credits of coursework in Seoul. Additionally, because the program does not start until mid-July, you have flexibility to work or take other law school courses during the first two months of the summer. You can then join us in Asia for the last month of the summer.
The program is approved by the American Bar Association meaning that non-Akron Law students can participate in the program and transfer earned credits back to their home institution.