INTERNATIONAL J.D. PROGRAM
The University of Akron School of Law is proud to offer an accelerated two-year Juris Doctor Degree Program for foreign lawyers and students with a foreign law degree ("International JD Program").
We value the contributions that international students provide to the Akron Law community, and invite students to obtain an American law degree from a top law school for less than $25,000 per year.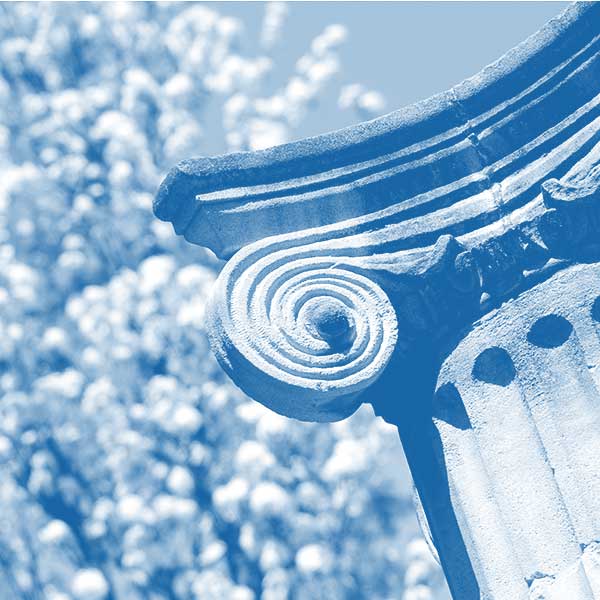 Our International JD Program enables foreign lawyers or applicants who have earned a first degree in law outside of the United States to:
Transfer up to 29 credits from a qualified law degree obtained outside of the United States toward a juris doctor (JD) degree at Akron Law. This means that you enter our juris doctor program with advanced standing and need only 59 credits (the equivalent of four semesters of full-time study) to obtain a JD degree.
Gain admission without taking the LSAT examination.
Save substantial time. Typically, it takes three years to obtain a juris doctor degree. By transferring credits from your home university, you will acquire the same degree as American or foreign non-law graduates take three years or 88 credits to acquire.
Sit for the bar examination in all U.S. states (an LL.M. degree only allows access to the bar examinations in a very few states).
Study in a safe, dynamic, and convenient city known for its kindness, affordability, sports, outdoor activities, and close proximity to many large U.S. cities. We are a short drive to Cleveland, Pittsburgh. Columbus, and Detroit. Short direct flights to New York City, Washington D.C., Chicago, Atlanta, and Florida are readily available.
If you do not have a law degree at a foreign institution or simply want to spend three years studying law, it is possible to enter Akron Law as a regular student on a non-transfer basis.
---
Benefits of our International JD Program
Save significant money and time. In only two years, you can obtain a juris doctor degree from Akron Law for total tuition under $50,000. This is the cost of some one-year LL.M. degrees and over 50 percent less than the cost of JD degree programs at many other law schools.
Enhance your credentials, employment prospects, and professional opportunities by earning a U.S. law degree. A juris doctor degree from an ABA-accredited law school is valuable to law firms, businesses, governmental agencies and nonprofit organizations around the world. It is much more attractive to employers than an LL.M. degree.
Acquire in-depth knowledge of U.S. law and increase your chances of passing the bar examination. Instead of only taking a short, introductory course on the American legal system like many LL.M. students, you will take all of the first year law school courses together with American JD students. We also offer one of the best bar examination preparation programs in the country, and offer financial assistance to all of our students to take a commercial bar examination course such as Barbri, Kaplan, and Themis.
You can benefit from extensive legal writing and research opportunities. During your studies at Akron Law, you will be required to take several writing courses and will be taught by experienced Akron Law professors who specialize in teaching legal research and writing.
Additional opportunities
By studying an additional semester, you could obtain both a J.D. degree and LL.M. in Intellectual Property Law.
By studying an additional year, you could obtain:
---
How do I apply?
You may start your studies in either January (spring semester) or August (fall semester). Our application deadline for spring admissions into the International JD Program is Oct. 15, and our deadline for fall admissions (August start) is June 30. Admission to the International JD program is competitive. Late applications may be possible depending on space availability. However, it is not advisable to delay your application if possible due to the time required to obtain a student visa. Applications should be submitted as follows. If you have any questions, please contact the Admissions Office at lawadmissions@uakron.edu or 1-800-425-7668.
---
Required components
Applicants for the two-year International JD must submit the following to be considered for admission:
A complete application form. Click here
A CAS Law School Report including a transcript from every college or university attended (Note that it is your responsibility to have transcripts sent to CAS for processing.)
Test of English as a Foreign Language (TOEFL) or International English Language Testing System (IELTS): Students in our two-year accelerated International JD program should be prepared to read and discuss legal materials. Because class preparation and participation is demanding, students with English limitation may struggle. For this reason, we utilize the TOEFL and IELTS exams to ensure that you will not unduly struggle in the classroom. Preferred scores on the TOEFL are 650 for the paper-based test and 102 for the internet-based test. Click here to register for the TOEFL. The preferred score on the IELTS is a 7.5. Click here to register for the IELTS. Please note that the TOEFL/IELTS requirement may be waived if (i) the applicant's native language is English; (ii) the applicant has a college degree from an institution in which the primary language of instruction was English; or (iii) the applicant can show other circumstances demonstrating proficiency in English.
Resume: This should summarize your education, work experience, any publications, and other relevant credentials and accomplishments.
A personal statement. The personal statement may expand on your application or reveal a side of yourself not expressed on your application. It may include, but need not be limited to 1) how a law school education/American JD will further your personal and professional goals; 2) significant personal accomplishments; and 3) special circumstances, if any, that you wish the admissions committee to know as it reviews your file. Avoid clichés, grammatical errors, typographical errors, and plagiarism. If you have overcome special challenges such as economic hardship, educational deprivation, physical disability, discrimination, assimilation to a different culture/society, or any other disadvantage, please also describe those challenges in your personal statement. The personal statement should be typed, double-spaced, and no longer than two pages.
---
Optional application components
The following application components are optional, but most applicants submit them. It is strongly suggested that all applicants include this information with their applications.
If an application is complete otherwise and these components are missing, the Admissions Committee will consider the application complete and review it for a decision.
Letters of recommendation: Letters may be from instructors, employers, colleagues, or others. Letters of recommendation should come from appropriate sources. For example, applicants who are currently enrolled in an academic program are strongly encouraged to submit letters from instructors, and applicants who have been out of college for a number of years but have significant work experience should seek letters from employers, colleagues, or clients.

Letters of recommendation may be submitted in one of two ways:
CAS Letter of Recommendation Service (preferred method)

Email directly from the recommender to lawadmissions@uakron.edu.

If recommendation letters have not been received but all other required components have been received, the admissions committee will review the file without letters of recommendation. Therefore, it is best to have your letters of recommendation submitted before submitting your application. If you go through CAS, please check your account regularly so that you can see whether or not your letters have arrived. Once they have arrived, submit your application.
Significant nonacademic experience: If you would like the Admissions Committee to consider any significant nonacademic experience (e.g., volunteer work, employment history, academic honors or awards, extracurricular activities, etc.) when reviewing your application, please include an attachment with your application. This attachment may take the form of a list, a resume, a cover letter, or some other summary of accomplishments.
---