Veteran turned aerospace systems engineering student finds new purpose
11/06/2019

When Jonathan Davis of Canton was released from the U.S. Army in spring of 2018, he felt lost.

"For six years, I had a mission," says Davis. "Once I left the military, I felt like I had no purpose. I was miserable, so I understand what vets go through when they come out."

Davis served as an aircraft electrician from 2012-2018. He was responsible for the maintenance of avionics and electrical systems on the UH-60 Black Hawk and CH-47 Chinook and was deployed to Afghanistan and Egypt, spending two tours overseas.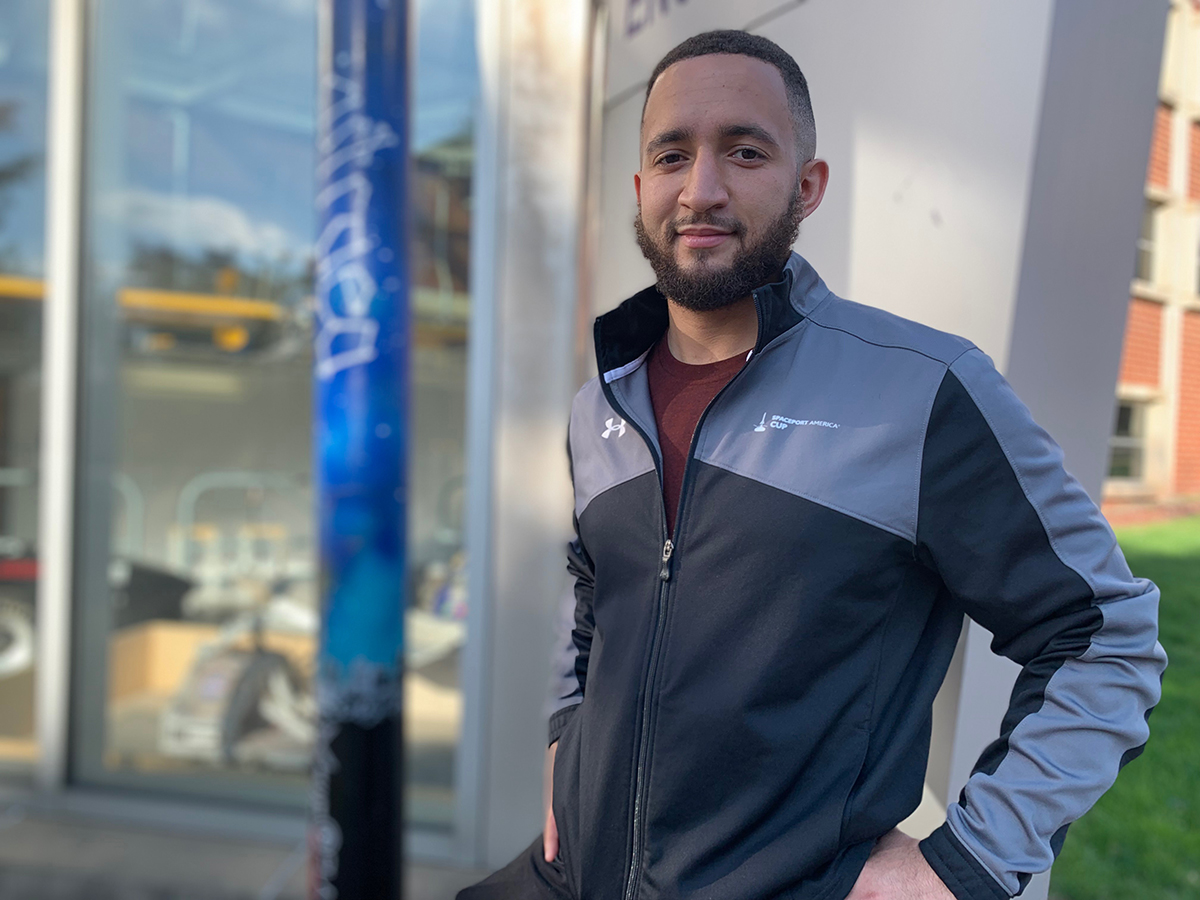 Jonathan Davis is preparing for a second career at UA's College of Engineering.
After receiving an honorable discharge from active duty service and back in his native Ohio, Davis went through some soul-searching to determine what was next. He spent time with his young daughters, worked on his house, and considered different career paths. His criterion was simple — have the coolest job ever. The first career that came to mind was a job playing professional basketball.
"I'm 5 feet, 8 inches and have had multiple knee surgeries. So, a career in basketball was unlikely," says Davis. "That made me think through things more, and I realized the pursuit of Mars is easily the coolest thing happening right now."
Davis enrolled in the aerospace systems engineering program in our College of Engineering in fall 2018. He immediately joined UA's rocketry team, the Akronauts, where he rose to the vice president role in his second year. He was instrumental in launching Project 22, a new team initiative to raise funds and visibility for veterans causes.
"Coming to UA has given me a new mission, and I know the Akronauts will play a large role in seeing that mission through," notes Davis.
RELATED
---
Media contact: Alex Knisely, 330-972-6477 or aknisely@uakron.edu.