UA wraps biomedical engineering camp for rising APS seniors
06/27/2022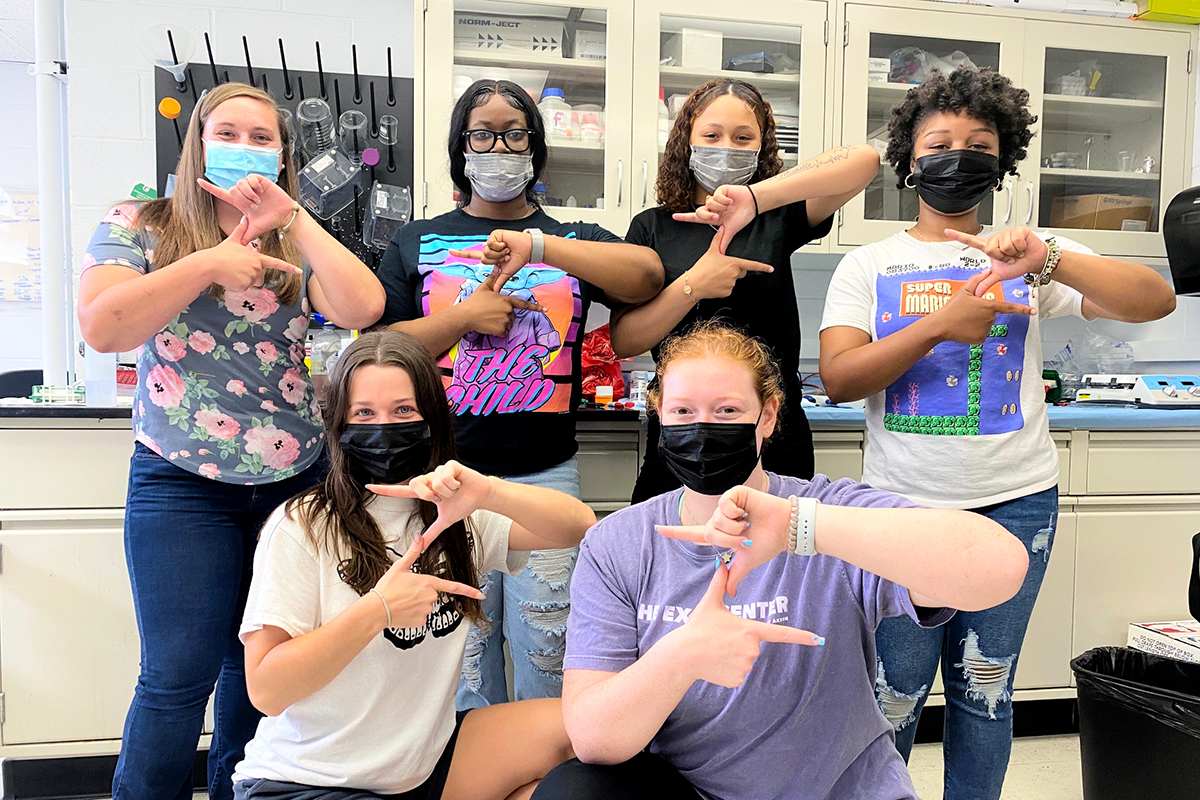 Lily Beaty and Hannah Combs, current biomedical engineering students, along with Project GRAD students A'Monica Sturdivant, Cierra Lake, and Chanel Yvone Jackson, next to Nina Treacher, another biomedical engineering student.
During the week of June 13, The University of Akron welcomed three area high school seniors to participate in a biomedical engineering summer camp to explore science hands-on. The campers were selected as part of a partnership with Project GRAD Akron, a program aimed at improving the success of urban school students to ensure they graduate from high school and enter and complete a college education.
Organized by Dr. Hossein Tavana, Chair of the Department of Biomedical Engineering, the summer camp was a week-long immersive experience for rising seniors in Akron Public Schools. The campers learned how to safely work in a lab and participated in hands on activities ranging from observing the difference between live and dead cells on the microscope, to creating a stress-strain curve from an Instron test, and designing and 3D printing personalized key chains. The majority of the camp took place in Dr. Tavana's lab in Olson Hall.
"The campers were excited, motivated, and driven to learn about scientific equipment and biomedical engineering fundamentals and work side by side with undergraduate and graduate students for the week," says Hannah Combs, a biomedical engineering graduate student and camp facilitator. "Their future is very bright, and we hope to see them on campus in a few years."
The camp was funded through a National Science Foundation grant to expand the impact of Dr. Tavana's research and introduce young scientists to the exciting world of STEM.
---
RELATED CONTENT:
---
Media contact: Cristine Boyd, 330-972-6476 or cboyd@uakron.edu.
Share