E.J. Thomas Hall shines as new season begins
10/09/2017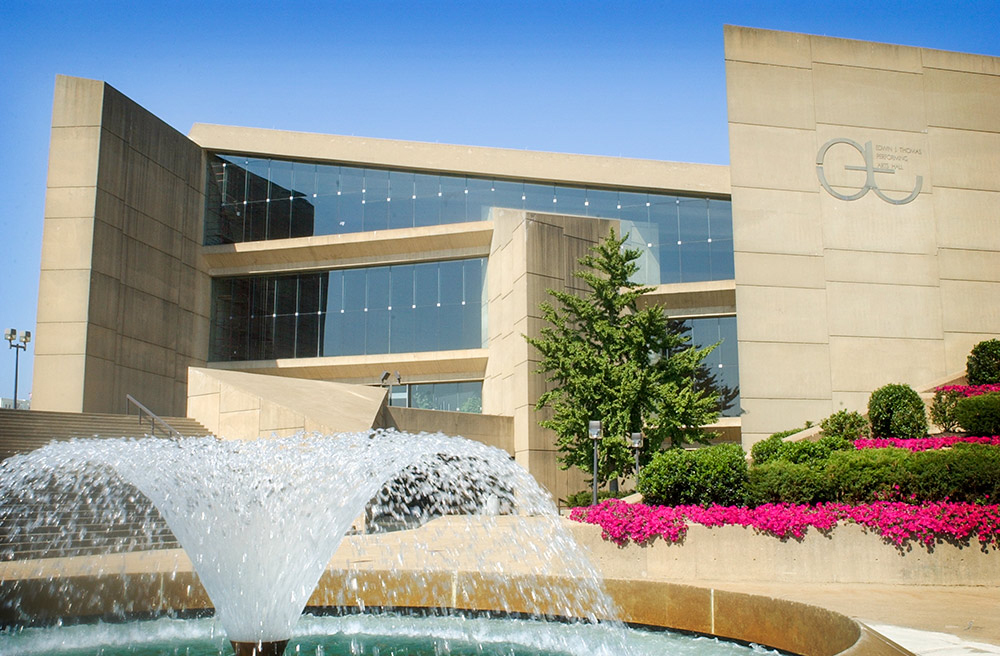 With ushers smiling at their places, programs in hand, and concessions fully stocked, The University of Akron's E.J. Thomas Performing Arts Hall is moments away from welcoming hundreds of guests for one of the dozens of shows scheduled for the 2017-2018 season.
"This season is on track to be one of our strongest yet," says Margo Ohlson, director of theatre operations. "From a higher caliber of entertainment, recent improvements to the facility thanks to donor and University support, and a growing excitement of what's coming to EJ, our guests are in for a treat!"
Over the past two years, Thomas Hall has sharpened its operational and programming focus thanks to partnerships with the Akron Civic operating the Hall's box office, Cleveland's Playhouse Square programming the Broadway in Akron series, and internal priorities to deliver quality and affordable entertainment.
Highlights of this season include "The Best of The Second City" (Oct. 14), Bob Dylan with special guest Mavis Staples (Nov. 3), Harry Potter and The Sorcerer's Stone™ - In Concert (Nov. 11), Wild Kratts Live! (Nov. 19), Mannheim Steamroller Christmas (Dec. 30), and many more, along with the seasons of the Akron Symphony Orchestra and Tuesday Musical.
"E.J. has come a long way in an incredibly short period of time," says Nathan Mortimer, UA's vice president for finance and administration/CFO. "By focusing on providing meaningful experiences, the Thomas Hall staff has worked hard to create a vibrant and welcoming atmosphere that is now more self-sufficient and moving towards fiscal sustainability."
One example Mortimer cites is with a new approach to how booking agreements are entered. "UA assumes less financial risk, in turn, requiring significantly less money from the general fund to offset operations. This wouldn't be possible without their hard work and dedication to this incredible venue that serves our community."

Support among donors and UA is strong
Over the past year, the Hall has seen a resurgence of interest in its Flying Balcony Club. The Club, a four-tiered membership program, a portion of which is tax-deductible, provides a variety of perks to members, as well as serving as a vital source of funding to the Hall. Membership proceeds are used to make improvements that otherwise would not be possible.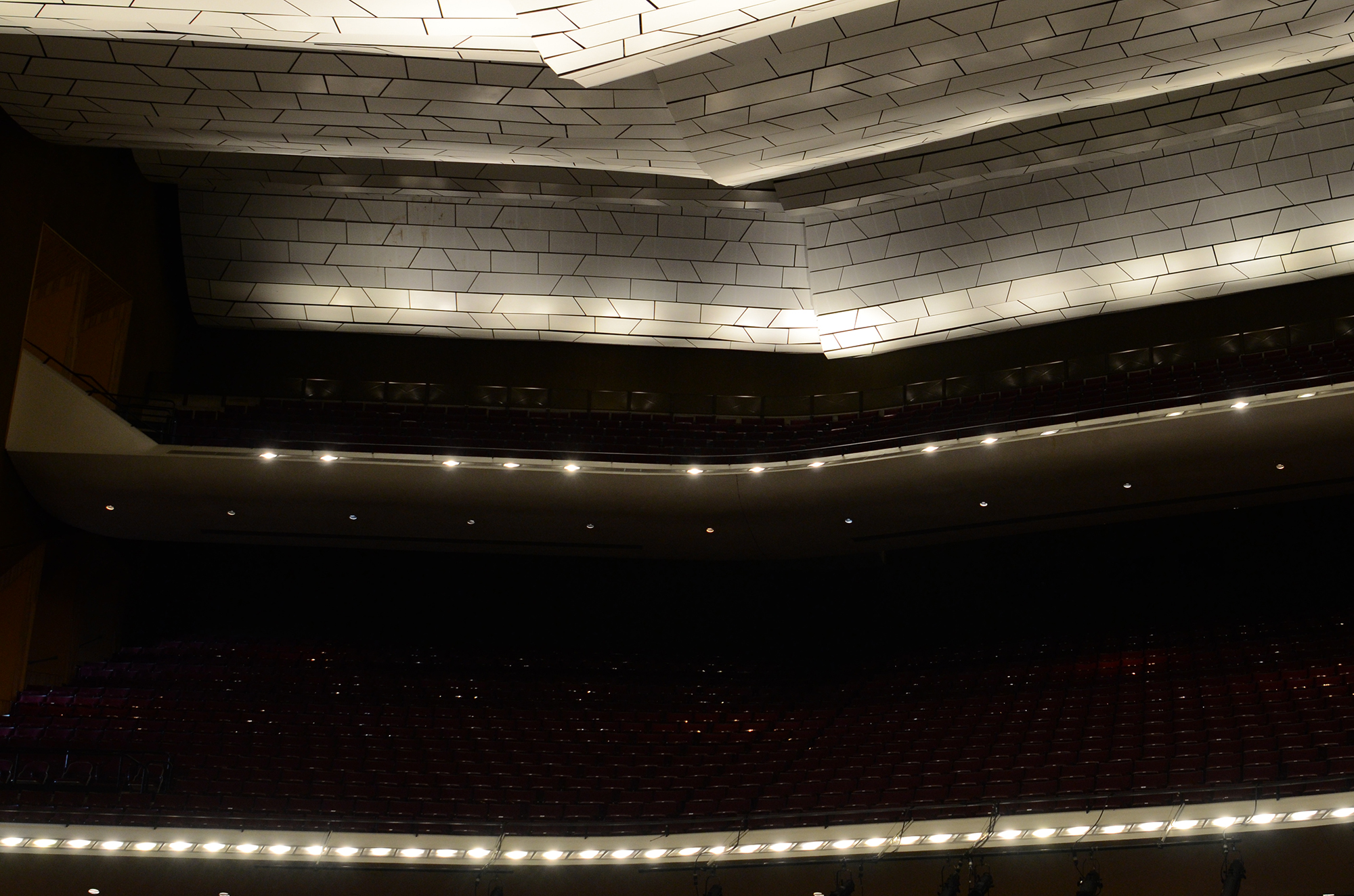 This summer, funds from the Club were used on a variety of projects. New, brighter, cooler, energy efficient LED lights were installed in the house, illuminating the iconic floating ceiling, replacing older lights. The new LED lights are more energy efficient, longer lasting, and operate at a cooler temperature.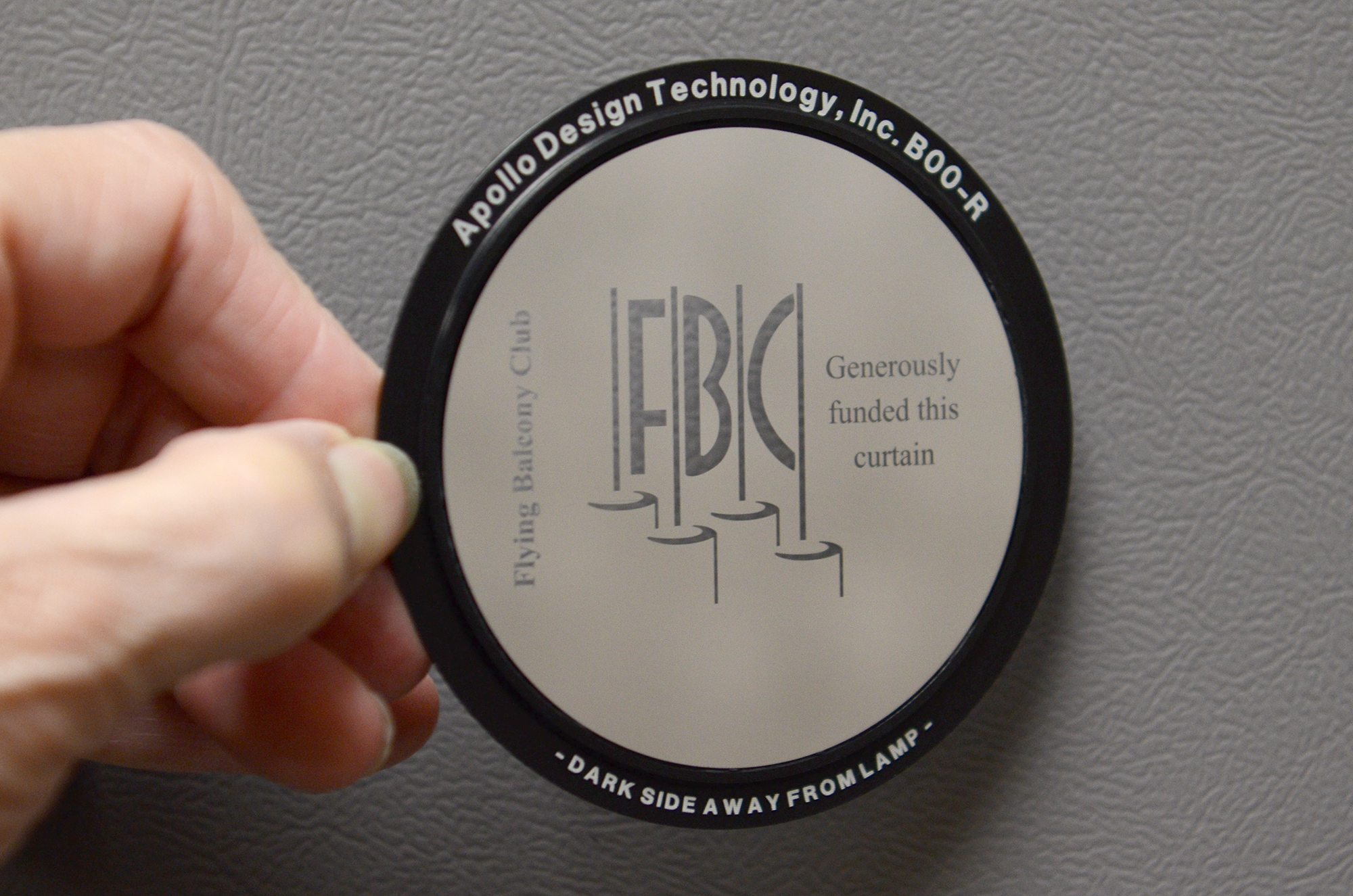 Of any theatre, the focal point is the ACT curtain – the brightly lit red curtain that patrons see before every performance. Flying Balcony Club memberships generously funded a new ACT curtain, replacing the previous nearly two decades old curtain, torn and faded, and water damaged. Patrons will be greeted by this new curtain that will be illuminated prior to nearly every performance with the Flying Balcony Club logo – a special reminder of the group's generosity.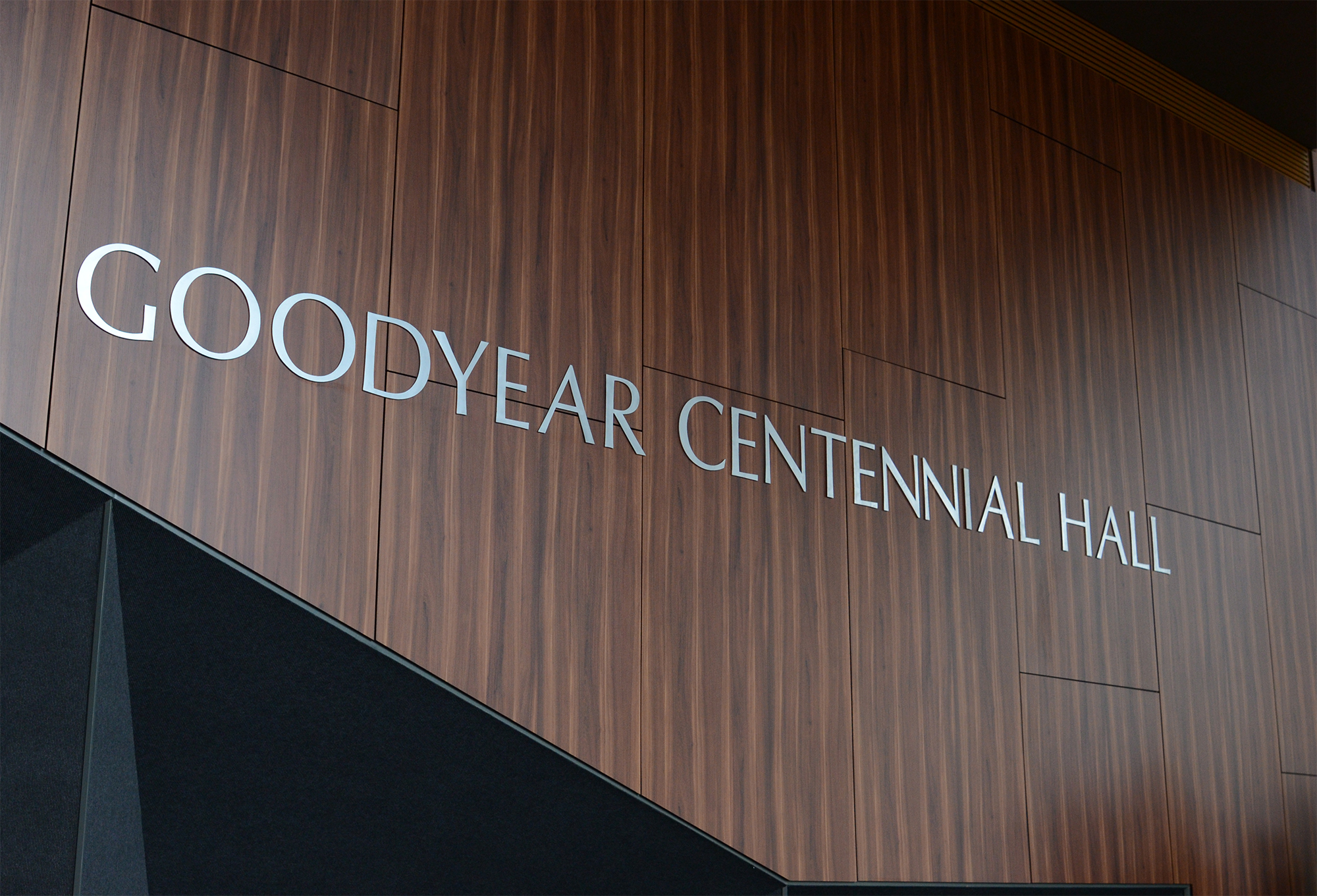 Walls that were once wallpapered or painted in the voluminous lobby now feature phenolic panels. The panels respect the architectural significance of the building, and are designed to withstand its unique environmental conditions.
Also see
► Story by Steve Sedlock.
► Media contact: Lisa Craig, 330-972-7429 or lmc91@uakron.edu.