Student's watercolor earns President's Holiday Art Scholarship
04/29/2021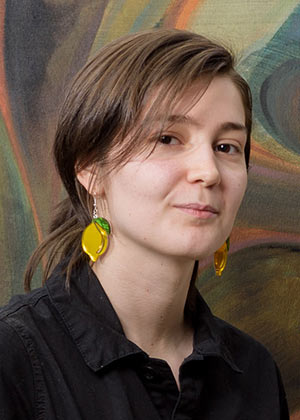 Katherine (Katie) Strobel

The President's Holiday Art Scholarship has been awarded to Katherine (Katie) Strobel, a sophomore studying painting and drawing at UA's Mary Schiller Myers School of Art. Strobel's work was chosen from a juried student exhibition at the School that included 80 works of art.

In the video above, President Gary L. Miller and his wife, Georgia, note that the award honors work that "exemplifies the quality and creativity of our student artists."

Titled "It's All a Part of It 2020," Strobel's watercolor will be displayed in the president's suite and featured on the University's annual holiday card. The award also includes a $250 scholarship for art supplies.

Strobel is an Akron native and graduate of Firestone Community Learning Center.
---
RELATED
Share