New Manufacturing Graduate Certificate Program helps engineers stay current on the latest manufacturing technology
06/24/2022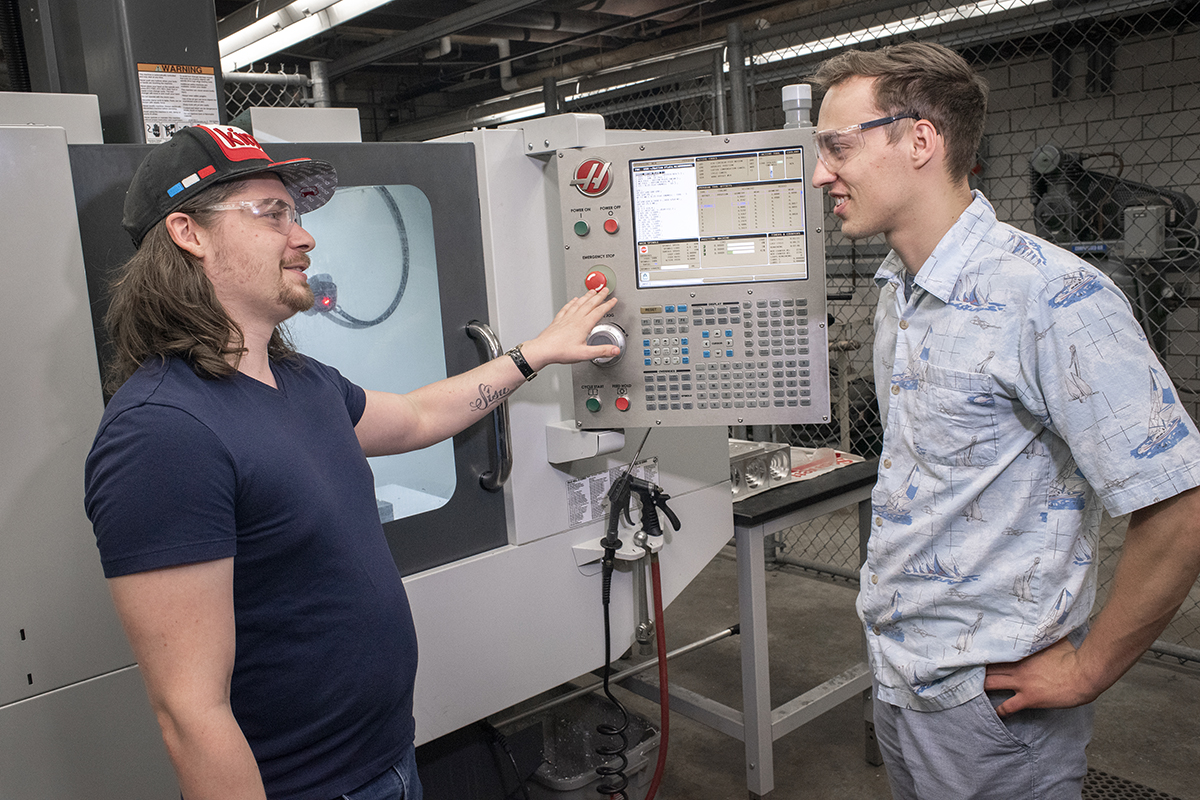 The University of Akron's College of Engineering and Polymer Science recently launched a new Manufacturing Graduate Certificate Program. This 15-credit program provides engineering professionals an opportunity to extend and update their knowledge in the area of manufacturing.
This program is designed for employees of industry who have a Bachelor of Science in Mechanical Engineering, Mechanical Engineering Technology, Aerospace Systems Engineering, Electrical Engineering or a closely related field.
According to JobsOhio, Ohio has the #3 largest manufacturing workforce in the state and is #1 in glass, rubber and plastics manufacturing.
"To support Ohio's position as a manufacturing powerhouse, we want to provide educational opportunities for engineers working in industry," said Craig Menzemer, dean of the College of Engineering and Polymer Science. "The manufacturing industry of today is not the same as it was 10 or 20 years ago. Students in this program will learn about recent technological innovations in manufacturing and emerge with new skills to advance their careers."
Students in this program will earn a Manufacturing Graduate Certificate after completing a total of five courses from the approved list of courses — 15 credits total. Courses are taught by UA's world-class faculty and cover such topics as 3-D printing/additive manufacturing, micromachining, CAD/CAM, advanced materials, polymer deformation, composite manufacturing fundamentals, Six Sigma and more. Many courses are available online and in the evenings to allow professionals the flexibility to complete certificates at their own pace while accommodating work, life and other commitments.
"For individuals working in industry who are not ready to commit to a full-time graduate program, this is a great option," said Siamak Farhad, director of the Manufacturing Graduate Certificate Program. "Certificate credits can be applied to a future graduate program at The University of Akron, where only three more classes are needed to receive a Master of Science in Mechanical Engineering."
Ohio TechCred funding may be available to help businesses cover the cost of tuition for employees. Ohio businesses who submit successful applications will be reimbursed up to $2,000 per credential, when current or prospective employees complete eligible technology-focused credentials. Learn more.
Applications are being accepted for the Fall 2022 semester and Spring 2023 semester and will continue on a rolling basis. Interested applicants can apply through The Graduate School website.
---
RELATED CONTENT:
---
Media contact: Cristine Boyd, 330-972-6476 or cboyd@uakron.edu.
Share