Law professor Ryan Holte to be nominated to U.S. Court of Federal Claims
09/28/2017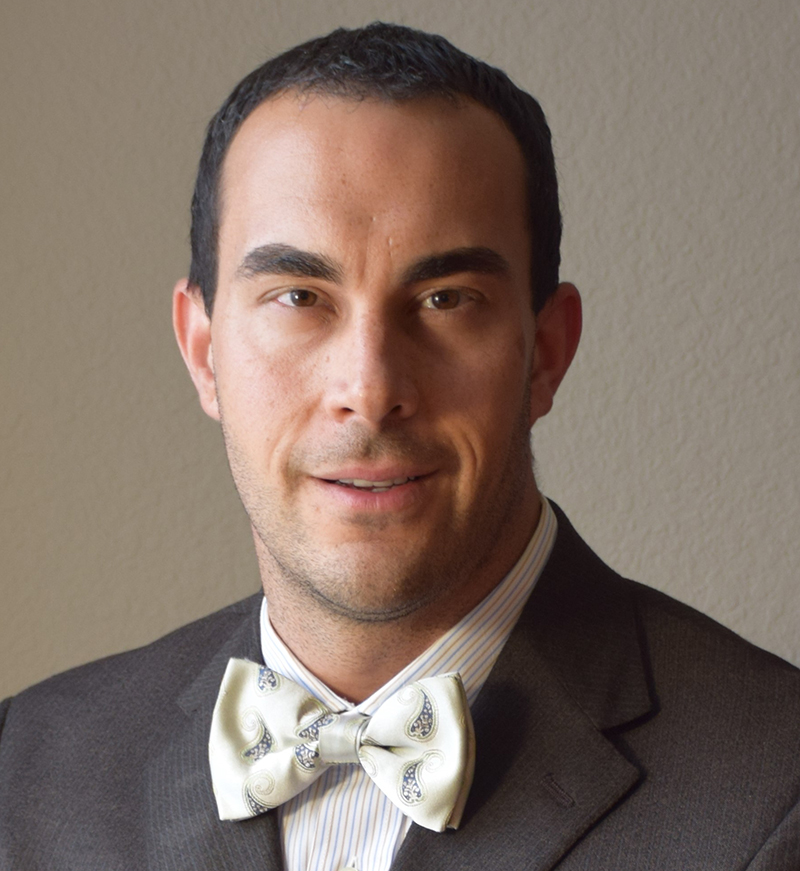 Ryan T. Holte, the David L. Brennan Associate Professor of Law and Director of the Center for Intellectual Property Law and Technology at The University of Akron School of Law, will be nominated to the United States Court of Federal Claims by President Donald Trump, the White House announced today.
"Ryan Holte is a cutting-edge scholar and a dedicated teacher, and he has already made a significant positive impact in his short time at Akron Law," said Christopher J. Peters, dean of the School of Law school. "We are proud to have Professor Holte continuing to lead our highly rated intellectual property program while his confirmation process moves forward. He will be an outstanding judge."
Nominee will teach during confirmation process
Akron Law's program in intellectual property law has been ranked among the best in the nation by U.S. News & World Report and has received an "A" grade from preLaw Magazine. Holte will continue to teach and direct the school's IP Center during his confirmation process and would take his seat on the court upon confirmation by the United States Senate.
Holte is the recipient of two nonresident Thomas Edison Innovation Fellowships from the George Mason University School of Law, and a grant from the Case Western Reserve University School of Law, to support research and writing on intellectual property topics. Holte's recent articles focus on patent-related topics with particular attention to patent assertion entities (or "patent trolls"), equitable remedies in patent litigation and empirical legal studies. His work has been published in the Washington Law Review, Akron Law Review, Chapman University Law Review and St. Louis University Law Journal.
Holte received a Juris Doctor at the University of California Davis School of Law, where he served as staff editor of the UC Davis Business Law Journal. He received a bachelor's degree, magna cum laude, in engineering at the California Maritime Academy, where he was a First Class graduate of the California Maritime Academy Corps of Cadets Third Engineering Division.
Wide breadth of experience
Prior to entering academia, Holte practiced as a litigation attorney at the United States Federal Trade Commission, an associate in the Intellectual Property Practice Group at the Jones Day law firm, and a patent prosecutor at the Finnegan law firm. He served as a law clerk to Judge Loren A. Smith on the United States Court of Federal Claims – the court to which he will now be nominated – and then to Judge Stanley F. Birch Jr. on the United States Court of Appeals for the Eleventh Circuit.
As established by Congress in 1855, the purpose of the U.S. Court of Federal Claims is to allow citizens to file claims for money against the federal government. The court may hear a variety of specialized claims, including contract claims, bid protests, military pay claims, civilian pay claims, tax claims, and patent and copyright claims. The court consists of 16 judges nominated by the president and confirmed by the Senate for a term of 15 years.
RELATED:
---
Media contact: Lisa Craig, 330-972-7429 or lmc91@uakron.edu.