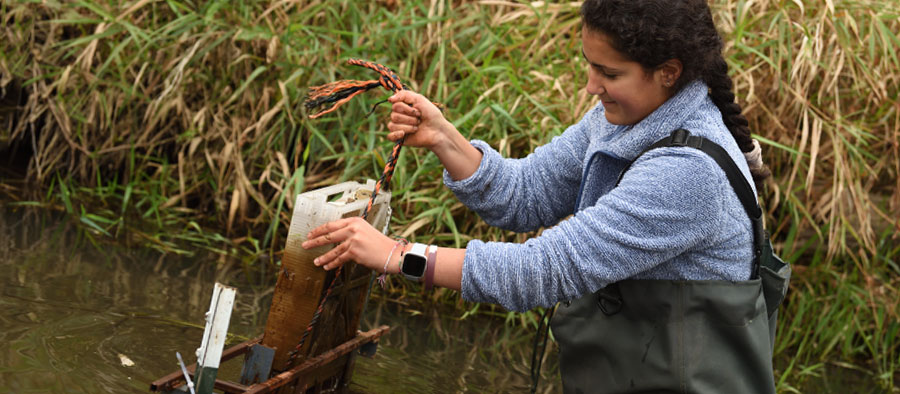 Civil Engineering Undergraduate Program
Civil engineers plan, design, build, and operate the infrastructure of modern society. Civil engineering involves almost anything needed as the basis of modern life, including the environment. UA offers five specializations each with a foundation of the basic understanding of engineering principles.
Program Highlights
Co-op program provides paid, flexible, industry experience and is a great way to earn money while getting experience.
Nationally recognized design teams, like Concrete Canoe and Steel Bridge, to apply what you learn in the classroom while you make friends, travel, and build your resume.
Many scholarships are available to significantly decrease the cost of going to school, from major specific scholarships to some you're automatically considered for when you apply.
Tutoring and academic support that the College provides at no additional cost to undergraduate students majoring in any field of engineering and engineering technology.
Admission requirements
 ACCELERATED OPTION: You can earn this degree and a master's in five years and at a significant savings. Learn more about the: Accelerated degree option.
Please note: This excludes co-op.
Career Opportunities
Civil engineers have careers with government departments, utilities, architectural firms, builders, engineering firms, and consulting, or go on to post-baccalaureate study in engineering or law. Civil engineering is far from your average desk job. Engineers are often on the move, working outdoors at construction sites, sometimes in offices, and sometimes in research labs.
Recent UA graduates with a B.S. in Civil Engineering go on to work at companies including AECOM, Arcadis, Chemstress, City of Akron, GPD Group, Kenmore, ODOT, or pursue graduate studies.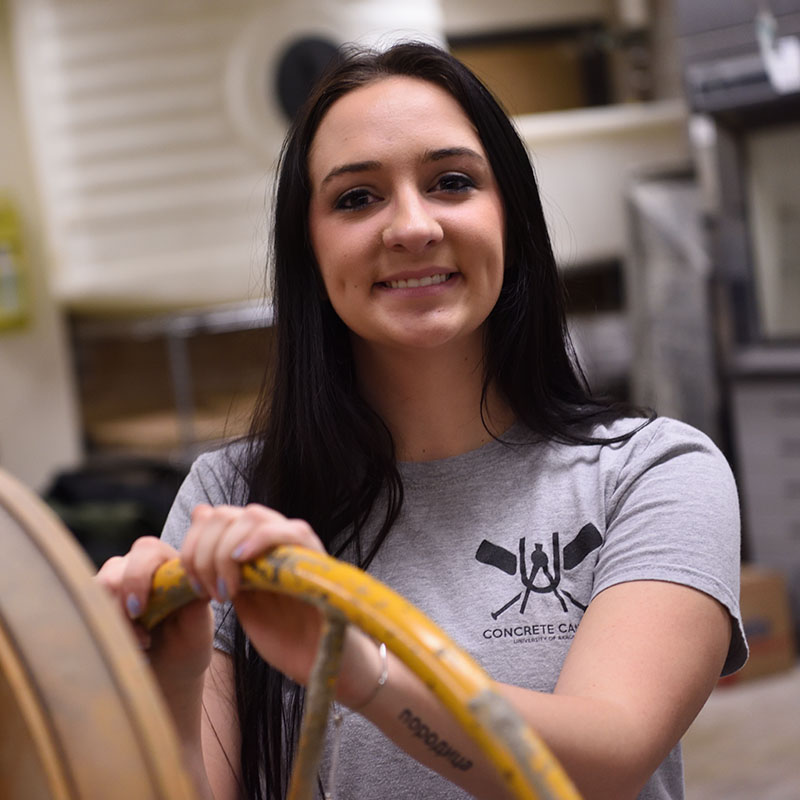 Student spotlight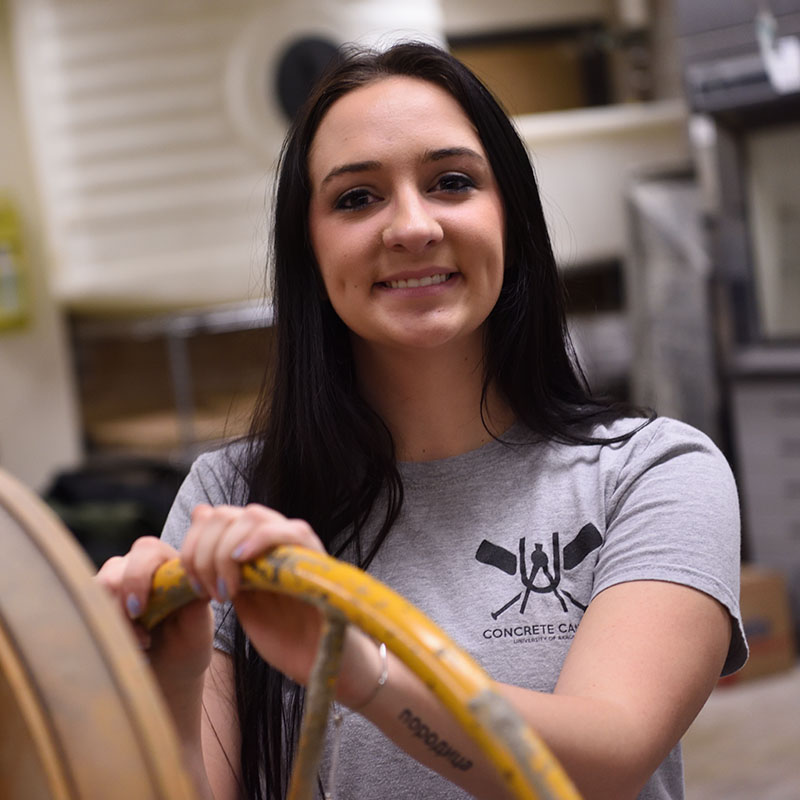 "Being a civil engineering major provides me with so many opportunities! My co-op gave me real life experience with the company of my dreams. As a member of the Concrete Canoe Team, I have traveled across the country to places like Colorado and California."
—Micalah Yovanocich, Majoring in Civil Engineering
Civil engineering areas of study
Structural engineering
Analyze the forces that a structure must resist (its own weight, wind, earthquake, and loads placed upon the structure, etc.). You will learn planning and design of all types of buildings, bridges, power plants, equipment supports, offshore structures, transmission towers, and even space stations.


Geotechnical engineering
Design and build earth and rock dams, tunnels, retaining walls, deep excavations, and embankments. Also study the effects of earthquakes and other earth forces on man-made structures. This type of engineering has assumed an increasing importance in the cleanup of hazardous wastes.


Environmental engineering
Concerned with protecting humans and the environment, you will design and supervise systems to provide safe drinking water and to collect and treat waste water. Work to prevent and control water and air pollution, manage solid wastes, and mitigate the effects of existing pollution.
Transportation engineering
Focus on planning, designing, and maintaining transportation facilities, including highways, streets, mass transit systems of all types, railroads, airports, and ports. Work closely with urban planners in the planning and management aspects of transportation engineering.
Curriculum guides & courses
Accreditation
The BS in Civil Engineering program is accredited by the Engineering Accreditation Commission of ABET, https://www.abet.org, under the General Criteria and Program Criteria for Civil and Similarly Named Engineering Programs. The program has specific educational objectives and student outcomes that prepare graduates to enter the professional practice of engineering.