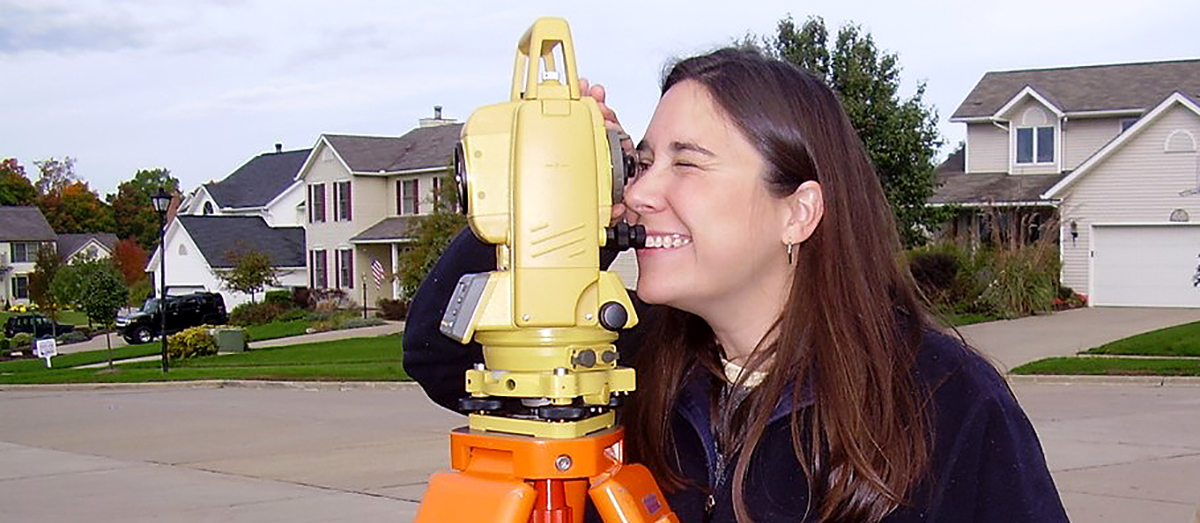 Certificate in Surveying
The Certificate in Surveying program is designed to help professionals with any bachelor's degree meet the academic requirements of Professional Surveyor license qualifications as approved by the Ohio Board of Registration for Professional Engineers and Surveyors.
Professional surveyors play an important role in land development and maintaining the accuracy of land divisions and property boundaries. The Program supports the State's mission to widen the pool of candidates eligible to serve as Ohio's elected county engineers, which requires dual registration as a professional engineer and professional surveyor in order to perform their statutory duties.
Degree Highlights
Provides opportunities for graduates in any degree program to pursue professional surveyor licensure.
Faculty are professional surveyors who bring their real-world experience into the classroom.
Admission Requirements
Students should have completed College Algebra and Trigonometry or Precalculus with a C or better before beginning the certificate. As an alternative, students may enroll in Technical Mathematics III as a corequisite when beginning the certificate courses.
Curriculum Guide & Courses
To prepare for the rigorous National Council of Examiners for Engineering and Surveying Fundamentals of Surveying (FS) exam, the first of two national exams for licensing, students are encouraged to complete 30 credits from the recommended list of courses.
Please check with the State Board for any additional math, science, and general education requirements. All courses from the suggested list may also be applied to an A.A.S. degree in Land Surveying and/or the B.S. degree in Surveying and Mapping.