Advisory Board
The Cummings Center for the History of Psychology (CCHP) Advisory Board assists the Center in matters of collection management, public outreach, and development.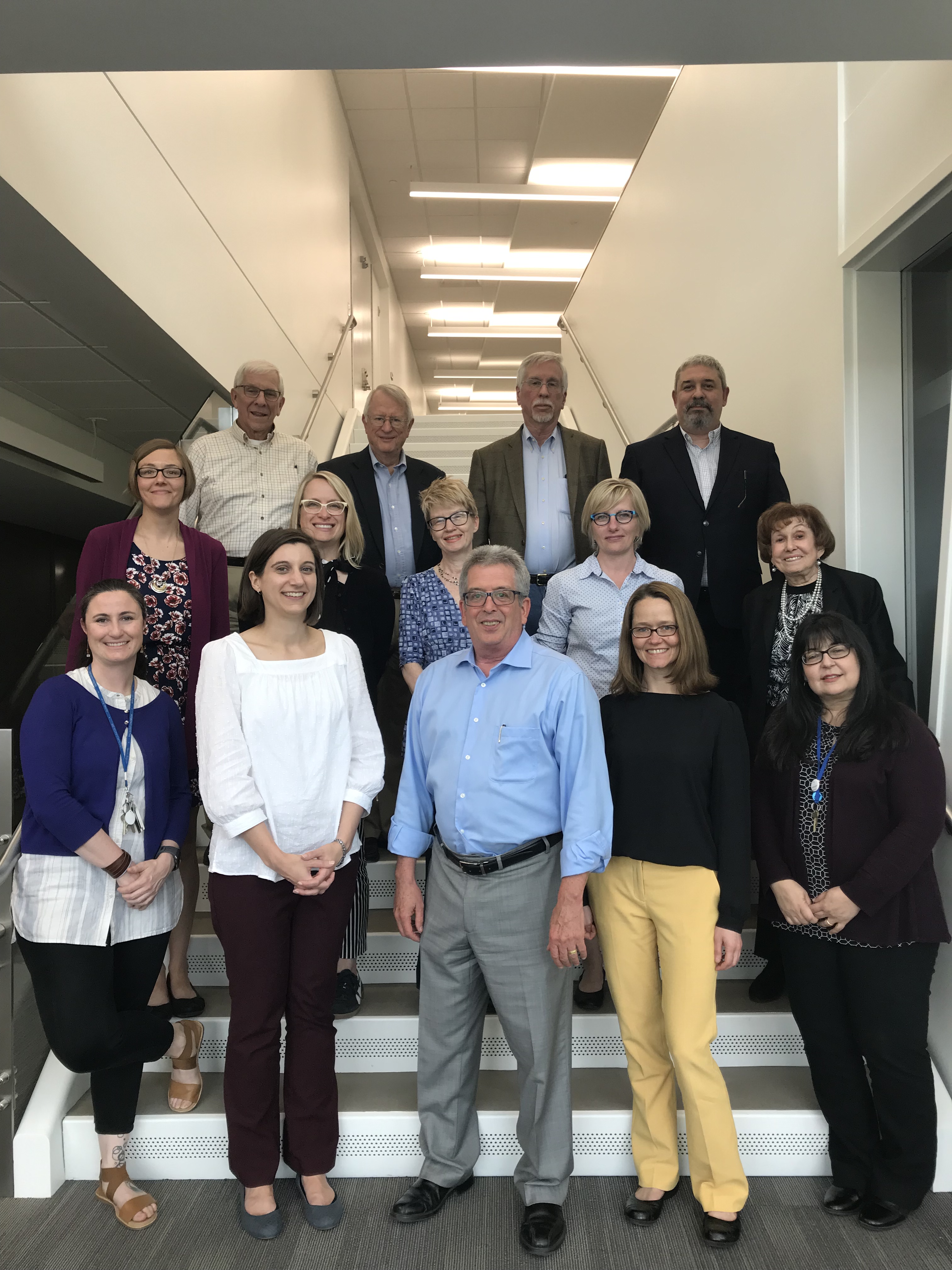 1st row (L to R): Francisca Ugalde, Emily Gainer, David Baker, Cathy Faye, Dorothy Gruich
2nd row (L to R): Lizette Royer Barton, Jodi Kearns, Rhonda Rinehart, Alexandra Rutherford, Florence Denmark
3rd row (L to R): Kenneth Keith, Robert Lowman, Andrew Winston, Christopher Green
Not pictured are board members Dorothy Cummings, Nicholas Cummings, Ludy T. Benjamin, Jr., Donald Freedheim, Lewis Lipsitt, and Robert Wozniak.
---
In memoriam:

Dr. Nicholas C. Cummings

The CCHP joins the psychology community in mourning the passing of Dr. Nicholas Cummings, a pioneering psychologist, advocate and philanthropist whose legacy influenced scholars worldwide. In 2014, Dr. Cummings and his wife, Dr. Dorothy "Dot" Mills Cummings, made a significant gift to The University of Akron resulting in the renaming of The Drs. Nicholas and Dorothy Cummings Center for the History of Psychology.