NOTICE: The Reading Room is closed for research appointments June 18-22.


THE DRS. NICHOLAS AND DOROTHY CUMMINGS
Center for the History of Psychology
The Drs. Nicholas and Dorothy Cummings Center for the History of Psychology, located at The University of Akron in Akron, Ohio, is a unique institution that cares for, provides access to, and interprets the historical record of psychology and related human sciences. Read more.
The Center houses a museum of psychology as well as the Archives of the History of American Psychology and provides a variety of educational programs for the public.
Interested in our collections? Search and view them online.
Gift to Create Museum of Native American artifacts
Thanks to a very generous donation from Jim and Vanita Oelschlager, the Oak Native American Museum will be constructed as part of the Institute for Human Science and Culture at the Drs. Nicholas and Dorothy Cummings Center for the History of Psychology. The new museum will provide research opportunities and community access to the Oelschlagers' collection of 800 rare Native American artifacts. Read the full story.
History Continues
The Center recently ran its first ever, all-or-nothing, Kickstarter campaign. More than 400 students, scholars, and community members showed their support for the creation of the National Museum of Psychology.
Although we did not reach our goal, the project continues. We want to honor our backers, as well as newcomers, by allowing our donors the opportunity to earn giving incentives for their charitable contributions. To see all of donor rewards, checkout the campaign to #KickstartHistory.
Thank you to all who support the creation of the National Museum of Psychology. We invite you to join us as together we create history.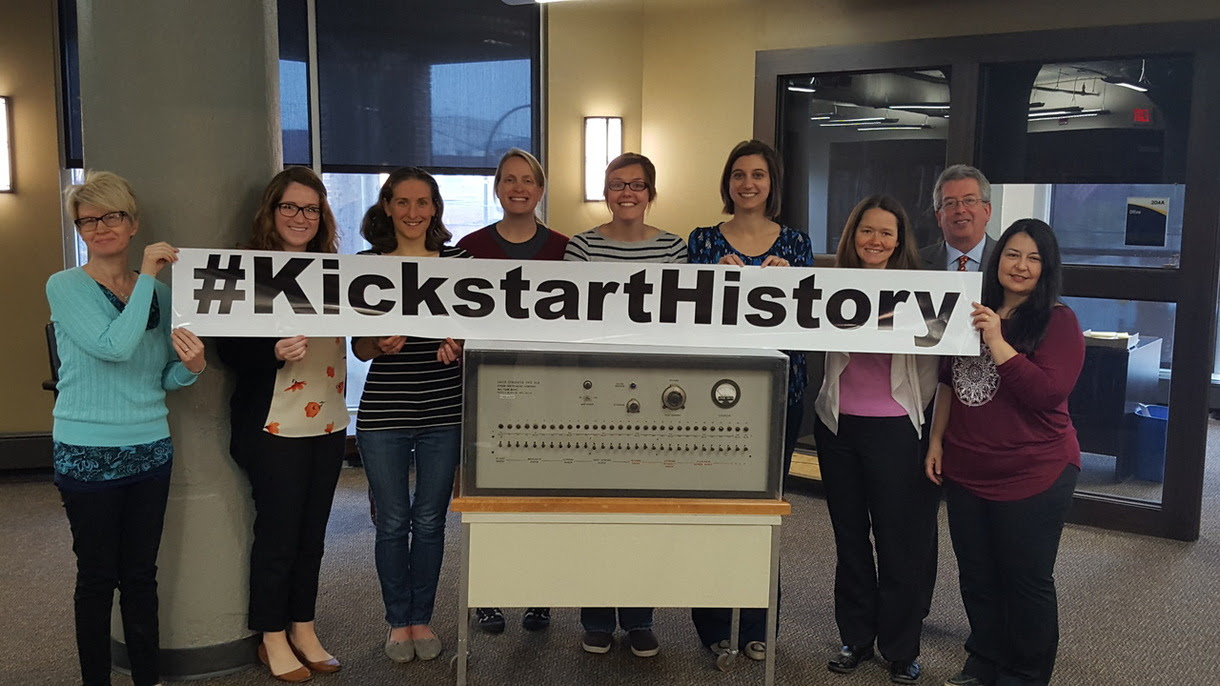 CCHP under Construction
The National Museum of Psychology is currently closed. We appreciate your patience as we design and install brand new exhibits! Check back for announcements about progress and reopening information.
---
Lost Holocaust Songs found at CCHP
In the summer of 1946, Dr. David Boder interviewed at least 130 Jewish survivors in nine languages in refugee camps in France, Switzerland, Italy and Germany. With a wire recorder, Boder preserved some of the first oral histories of concentration camp survivors. He also recorded song sessions and religious services.
During a recent project to digitize the recordings, a spool containing the "Henonville Songs," performed in Yiddish and German and long thought lost, was discovered in a mislabeled canister. Read full story.