The 9th Annual Ludy T. Benjamin, Jr.
Distinguished Lecture in the History of Psychology
Rosie Phillips Davis, Ph.D., ABPP
From Cradle to Chapter Three: The Impact of Poverty on My Life
The effects of poverty begin even before newborns make their appearance in the world. The neighborhood in which children are raised affects their quality of life, access to education, healthcare, adult earnings, and even life expectancy. This presentation will describe the impact of poverty on Dr. Davis' life and her attempts to make a difference. The audience will be challenged to think about their own involvement with people living in poverty.
May 18, 2023
The Trailhead
21 West North Street, Akron, Ohio 44304
5 p.m. – cash bar and hors d'oeuvres | 6 p.m. – dinner | 7 p.m. – lecture

Registration is now open. The registration deadline is May 8. Click the button below to register online.

To register by mail, please print and complete this form.
Bio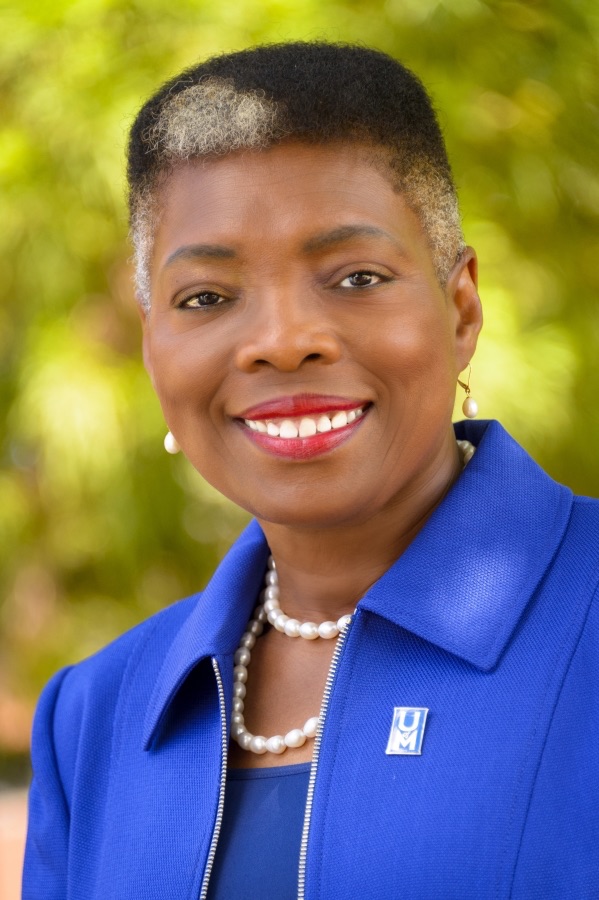 Rosie Phillips Davis, PhD, ABPP, is a professor of counseling psychology at the University of Memphis. She is a former president of the International Association of Counseling Center Service and of APA's Society of Counseling Psychology. She cofounded the APA's National Multicultural Conference and Summit.
The fifth of 12 children, Dr. Davis was born to sharecroppers in Mississippi who, in search of a better life, moved to Memphis when she was a young child. She was the first person in her family to attend college and earned a bachelor's degree in sociology and education at Elmhurst College, a master's degree in counseling and guidance, and a PhD in counseling psychology.
Dr. Davis's scholarship has focused on the power of inclusion, multicultural vocational psychology, ethics, and living well in a diverse society. During her 2019 presidency of the American Psychological Association, Dr. Davis focused on psychology's role in addressing the problem of deep poverty.
Sponsorship
Whether or not you can attend in person, please consider supporting the Benjamin lecture. This gathering is our signature event each year and your support allows us to host leading psychologists from across the country. All funds will support future lectures in this series.
All gold, silver, and bronze patrons will receive a dinner ticket for the lecture and will be listed in the event program and in our annual newsletter. All table sponsors will have a special reserved table with 6 dinner tickets and acknowledgment at the event, in our newsletter, and in the event program. Learn more and complete your sponsorship.
The Ludy T. Benjamin, Jr. Distinguished Lecture in the History of Psychology
This lecture series honors Dr. Ludy T. Benjamin, Jr., an outstanding teacher, scholar, and researcher, whose work has contributed significantly to our understanding of psychology and its history.
The annual Ludy T. Benjamin, Jr. Distinguished Lecture in the History of Psychology is hosted by the Cummings Center each year in May.
Past lectures are listed below. Click the links to access recordings of these lectures via the Cummings Center YouTube channel:
2022: Dr. David B. Baker, Saving Time: The History of Psychology and the Human Experience
2021: Postponed due to COVID-19
2020: Postponed due to COVID-19
2019: Dr. Laura Stark, The Other Akron: Searching for the "Normal" Mind in Postwar America
2018: Dr. David G. Myers, Teaching Psychological Science in a Post-Truth Age
2017: Dr. Keith Humphreys, Alcoholics Anonymous and Psychology: A Long and Winding Road
2016: Dr. Scott Lilienfeld, How the Rest of the World See Us: The Mixed Perception of Psychological Science in the Public Eye
2015: Dr. Elizabeth Loftus, A Life in Memory
2014: Dr. Andrew Winston, The Explication of Evil: Psychologists and the Holocaust, 1945-1955
2013: Dr. Henry "Roddy" Roediger, Riddles of History: Sir Frederic Bartlett's Contributions to Memory Research and their Curious Reception