How to Join a Fraternity or Sorority
---
The beginning of fall semester is the main time the fraternities and sororities recruit new members to join their organizations. There are many events planned during the first month of the fall semester to give you opportunities to meet the chapters and learn what they have to offer you.
Joining a fraternity or sorority at UA will provide you with additional opportunities to enhance your college experience. Members of our community joined their fraternity/sorority in order to develop close friendships that will last a lifetime, get involved, and be a part of an organizations that provides academic support, leadership and service opportunities, while offering lots of fun social experiences.
Chapters in our fraternity and sorority community are represented by three councils. Each council has a different recruitment process for welcoming new members. Visit the council pages below to learn more about their recruitment and how to join one of their chapters.
PHC Sorority Recruitment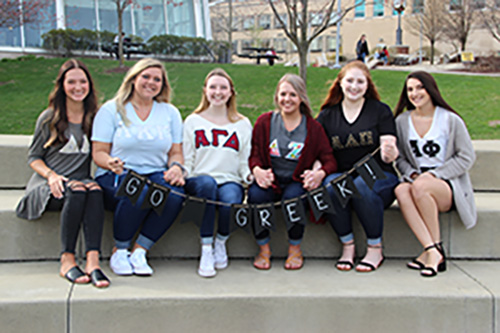 ---
The Panhellenic Council (PHC) is the governing body for six sororities at UA. PHC coordinates the sorority recruitment process.
Formal Panhellenic Sorority Recruitment will take place from September 10-13, 2021. Registration is required.
NPHC Membership Intake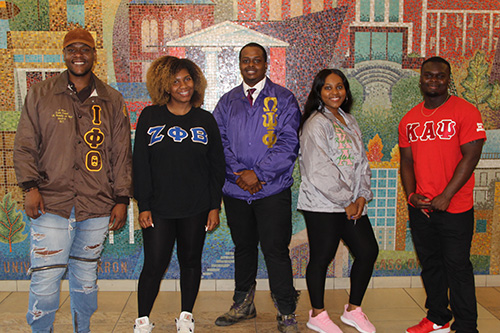 ---
The National Pan-Hellenic Council (NPHC) is the governing body for the nine historically black fraternities and sororities. Five of the nine NPHC organizations are currently on campus.
NPHC will host NPHC Week during the week of September 13, 2021. The main event 'Meet the Greeks' will be on 9/13 at 7pm.
IFC Fraternity Recruitment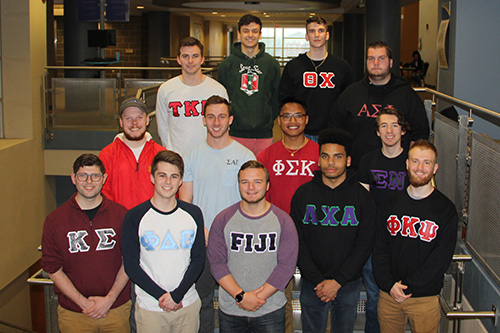 ---
The Interfraternity Council (IFC) is the governing body for 12 fraternities at UA.
IFC Structured Recruitment will take place from August 23-September 3, 2021.
Chapters will continue to hold events after these dates, but the best way to meet all chapters is to participate in the first two weeks.
---
Sign up HERE to receive more information on UA's Fraternity and Sorority Community!
Contact Us:

Tori Strobel
Assistant Director, Fraternity and Sorority Life
vstrobel@uakron.edu
330.972.4956

Connect with Us...

@AkronFSL