AGPA INTRODUCES A NEW SHORT FILM BY RUBBER BAND CONTEST ALUMNUS MARK LESCHINSKY
TWO-TIME RUBBER BAND CONTEST RUNNER-UP MARK LESCHINSKY GIVES CHILDREN A VOICE IN HIS LATEST SHORT FILM EXPLORING THE CORONAVIRUS PANDEMIC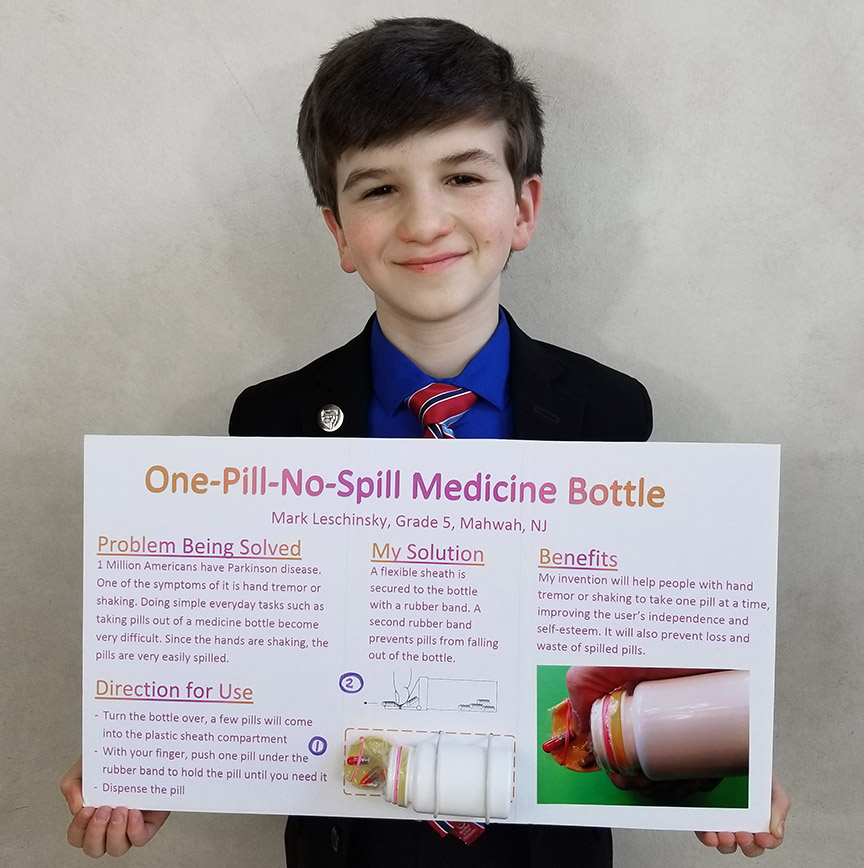 The Akron Global Polymer Academy (AGPA) first met Mark Leschinsky in 2017, when he took home the runner-up prize in the Science & Engineering Division of its Rubber Band Contest for Young Inventors. Then an aspiring fifth-grade inventor from Mahwah, NJ, Mark created the One-Pill-No-Spill Medicine Bottle. Leschinsky's invention was designed with the intention of making an everyday task simpler for the ten million people across the globe who suffer from Parkinson's disease. The bottle he invented used rubber bands to prevent spills and help keep people with Parkinson's, such as his grandmother, from struggling to take pills out of a bottle because of hand tremors.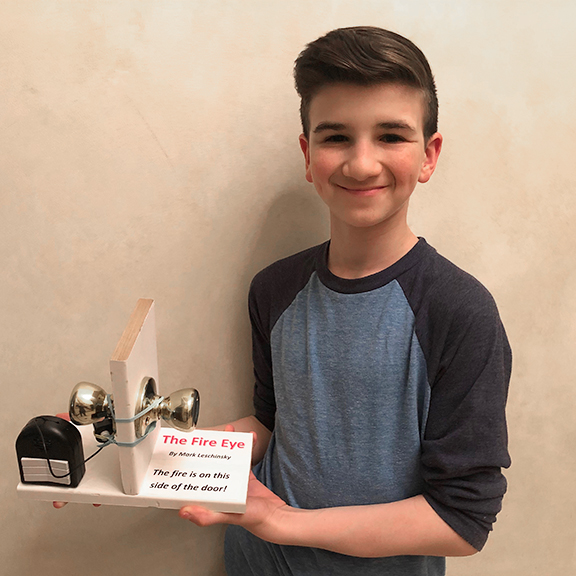 Fast forward to last year, and the AGPA saw Mark duplicate his 2017 achievement by finishing as the runner-up in the Science & Engineering division yet again—this time with his invention The Fire Eye, a device designed "to protect people from entering a room in the house with a fire inside."
The AGPA was able to reconnect with Mark recently and we are excited to help Mark reveal his latest project. In addition to being an inventor, Leschinsky has gone on to become an award winning filmmaker! He produced his first inspirational film 3 years ago, at the age of 11 and just wrapped-up producting his latest film, which was motivated by the desire to give a voice to children in sharing their unique experiences and responses to the current coronavirus pandemic.
Mark's film "We the Children" is currently being screened online: https://youtu.be/eXxcKF0ShMk. The documentary takes a narrative look at the impact of the COVID-19 as it's currently being experienced by several youth. Leschinsky's film is inspirational at it's core and offers viewers an opportunity to hear directly from students including what questions, thoughts, and hopes they have as they navigate the ongoing global pandemic. A short trailer introducing the film is also available: https://youtu.be/VnvScr8jYSM.
Ever the inventor, Mark also shared with us details about his latest patented invention—a self-disinfecting protective suit for healthcare workers that can possibly offer a better protection from coronavirus than existing hazmat suits. Looking back, it is awesome to see Mark's love for STEM and inventing still flourishing today.
Now in it's 12th year, the Rubber Band Contest, was originally designed to give students a new opportunity to have fun learning about Science, Technology, Engineering, Art, and Mathematics (STEAM). Each year students from across the nation come up with new ways of using rubber band(s) to create amazing inventions, games, artworks, and more! The AGPA envisioned their contest as a way to have a small impact on the lives of young students like Mark, encouraging them to pursue STEAM educational and career paths. Mark's mother, Bernice, took some time to provide a few thoughts about their experience with the Rubber Band Contest:
"As a parent, I also want to express you my gratitude for the Rubber Band Contest! Mark started to invent at a young age, but it was not easy to find the contests for younger children and if there were any, they were limited to students in that specific state. That's why Mark was super happy when he found the Rubber Band contest. It's for students all across America and starts in 5th grade, much earlier than most other contests. Mark's positive experience with the contest inspired both his younger brother and sister to invent and participate. In addition to that, the contest is very well organized and the AGPA staff is great and always answers all the questions very quickly. Thank you!!"
To learn more about the Rubber Band Contest, which is sponsored by the Rubber Division, ACS and the College of Polymer Science and Polymer Engineering at The University of Akron, please visit the official contest website: rubberbandcontest.org.
---
Watch Mark's New Film Exploring Children's Reactions to the Coronavirus Pandemic: "We the Children"
---
To learn more about the College of Polymer Science and Polymer Engineering and its STEM outreach programs, visit: uakron.edu/polymer/outreach/.