Safety Off-Campus
Safety is a top priority at UA! Our university safety website describes these measures and provides advice for students on how to live smartly and safely in a vibrant urban environment.
Here are some specific to off-campus safety tips from the UAPD.
---
Services
The RooExpress is more than just a way to get around campus, it actually has downtown Akron routes that operate Friday and Saturday night.
*Note: The shuttle may have limited service or not operate on holidays or when the University is closed.
Shuttle routes and schedules:
---
Our designated university police department is available 24/7. The UAPD has a directory of services and contact info that they offer - some require a small fee.
1. UAPD emergency line - 330-972-2911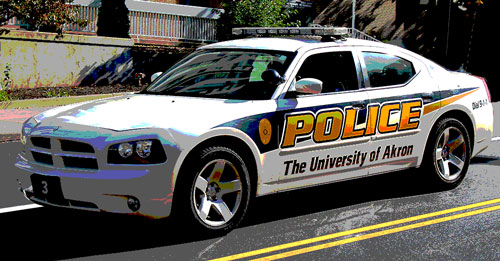 2. Campus Escort Service - 330-972-7263 The University of Akron offers a campus escort service. Patrol members will escort students between campus locations at any hour. Call their number above to request the service.
3. UAPD FREE Security Audit
If you live off campus you can call the UA Police Department to request a FREE security audit of your rental. To arrange an audit call the UAPD at 330-972-5914 (leave message if no answer).
In the audit an Officer will:
Test the adequacy of your locking system
Study all entry points and offer suggestions to improve their security
offer tips about exterior lighting and other tactics to deter would-be criminals
For more information about safety visit UAPD online.