Karen Fitzgerald, MSN, PPCNP, PMHS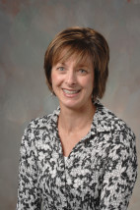 Title: Professor Instruction
Dept/Program: School of Nursing
Office: Mary Gladwin Hall 206F
Phone: 330-972-7715
Email: fkaren@uakron.edu

---
Biography
Education
MSN – The University of Akron - 8/1996
BSN - Kent State University - 5/1986
BSN Community Health Education - Kent State University - 5/1978
Specialty
Pediatric Nurse Practitioner
Recent Publications
Biordi, D., Heitzer, M., Mundy, E., Huff, M., DiMarco, M., Taylor, E., Marino, D., & Fitzgerald,
K. (2015). Improving the oral health of low income children < 5 years through
service integration and dental workforce capacity enhancement. The Journal of Public
Health, 105(S2), e23-e29. doi: 10.2105/AJPH.2014.302486
Chiu, S.H. & Fitzgerald, K. (2013). Electronic medical/health record and pediatric
behavioral health providers: Progress and problems. Archives of Psychiatric Nursing,
24(2), 140–141.
Recent Presentations
Chiu, S.H., Kreidler, M., & Fitzgerald, K. (2015). APN care delivery to non-offending
caregivers of child sexual abuse victims. Midwestern Nursing Research Society,
Indianapolis, IN, April 2015.
Delta Omega Spring 2014: APN Care Delivery to Non-Offending Caregivers of Child Sexual
Abuse Victims, April 30, 2014
---