UA combat robotics design team receives $10,000 grant
02/10/2023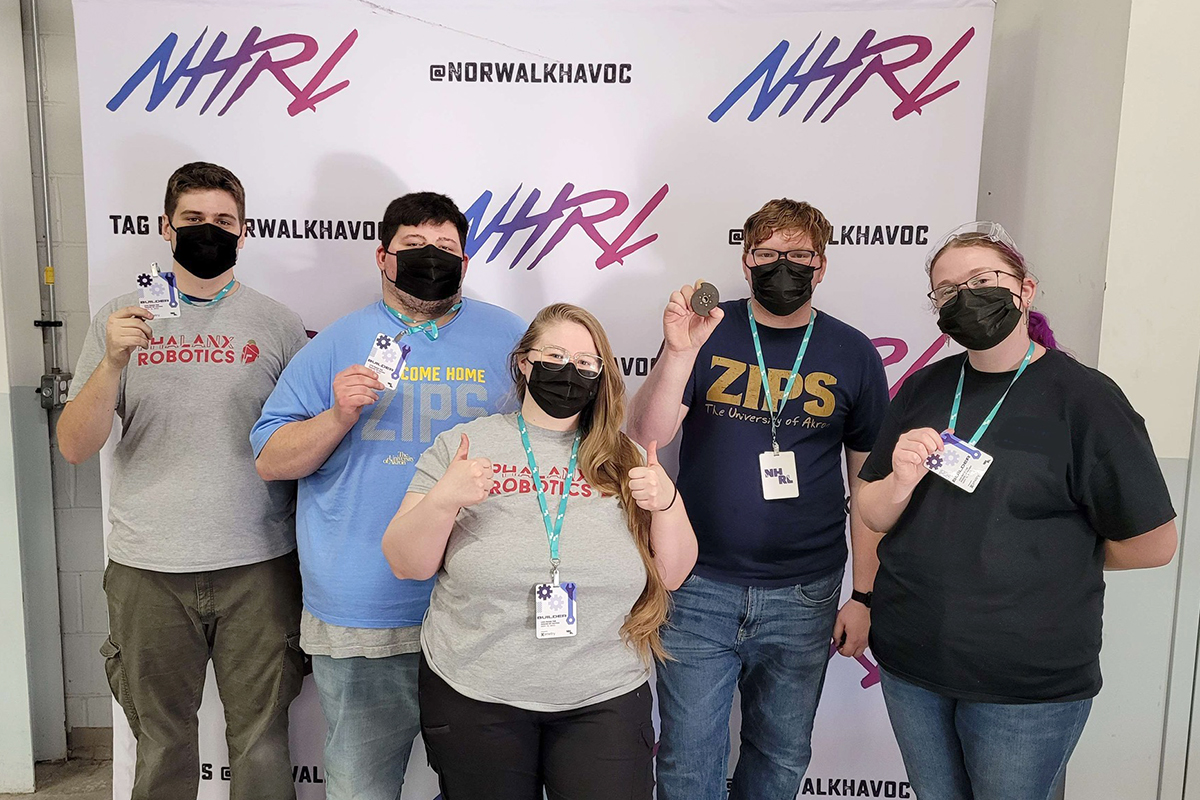 The Phalanx Robotics team at an NHRL competition on November 12, 2022, in Norwalk, CT. Pictured left to right: Jacob Yost, Christopher Pennington, Sierra Cleland, Christopher Roan and Christina Sayre.
Phalanx Robotics, The University of Akron's (UA) student-led combat robotics design team, was recently awarded a $10,000 grant from the Norwalk Havoc Robot League (NHRL).
This year, the NHRL 2023 College and University Robotics Grant Opportunity will award $1M to collegiate robotics programs, teams and clubs. The purpose of these grants is to help inspire innovation and provide robotics teams with the resources they need to reach their full potential.
With these funds, the team will be able to purchase the necessary tools to help create better higher-quality robots. It will also allow them to upgrade and maintain their "staple" robots like the 3lb robot, Vert Wheeler.
Phalanx Robotics also plans to continue working on designs for higher-weight classes of robots. Currently, they work with 1lb and 3lb robots due to their cost and accessibility, but this grant funding will allow them to purchase parts needed for robots ranging from 12 lbs., 30 lbs., and even 250 lbs.
"The team is beyond excited to see what we can accomplish now that we have the opportunity to make bigger and better robots," said Christina Sayre, the team's treasurer majoring in AYA Integrated Science. "This opens a lot of doors that we would not have considered opening before. With quality tools and parts, we can put more effort into being competitive without the fear of not being able to upkeep parts when they inevitably break. We cannot thank NHRL enough for the gift they have given us. We appreciate the support of NHRL and UA as we continue to design robots and compete."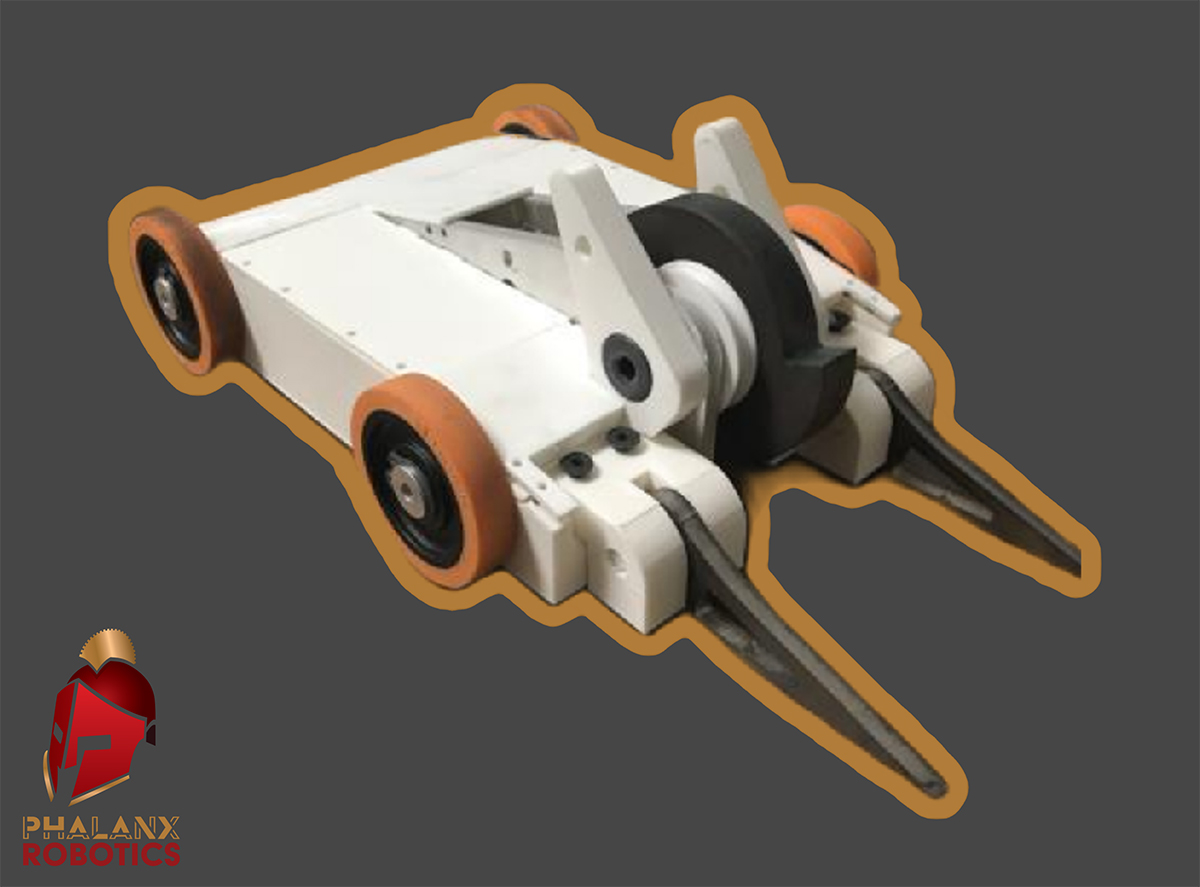 Vert Wheeler, Phalanx Robotics' 3lb robot.
The funding will also allow the team to travel to more competitions throughout the year and bring more members when they do.
"We competed at NHRL back in November. We had a lot of fun, and it was a great learning experience for new members. We all came home fired up and ready to improve the robot we had. We were also filled with ideas of what to create next," said Sayre. "We will be going back to NHRL for their competition in May where we plan to take a better version of Vert Wheeler as well as another 'bot which is yet to be determined."
NHRL is the largest and most accessible robot combat league in the world, home of the 3lb, 12lb and 30lb world championships through a series of seven combat robotics tournaments hosted in the House of Havoc, located in Norwalk, CT, and streamed digitally to thousands of fans worldwide.
Established in 2019, UA's Phalanx Robotics designs and fabricates robots to fight locally and nationwide. Team members learn how to create their own 'bots from conceptualization and design to manufacturing and assembly. The sport has a welcoming and inclusive community of brilliant makers and creators around the world, and Phalanx Robotics follows in its footsteps.
Any and every student of UA is welcome to join the team, regardless of major or previous robotics experience. Visit them on Mondays from 6-10 pm in the Auburn Science and Engineering Center, room 223.
---
RELATED CONTENT:
---
Story by CEPS Marketing.
Media contact: Cristine Boyd, 330-972-6476 or cboyd@uakron.edu.
Share