Ohio rates first in plastics industry employment, UA students benefit
01/12/2023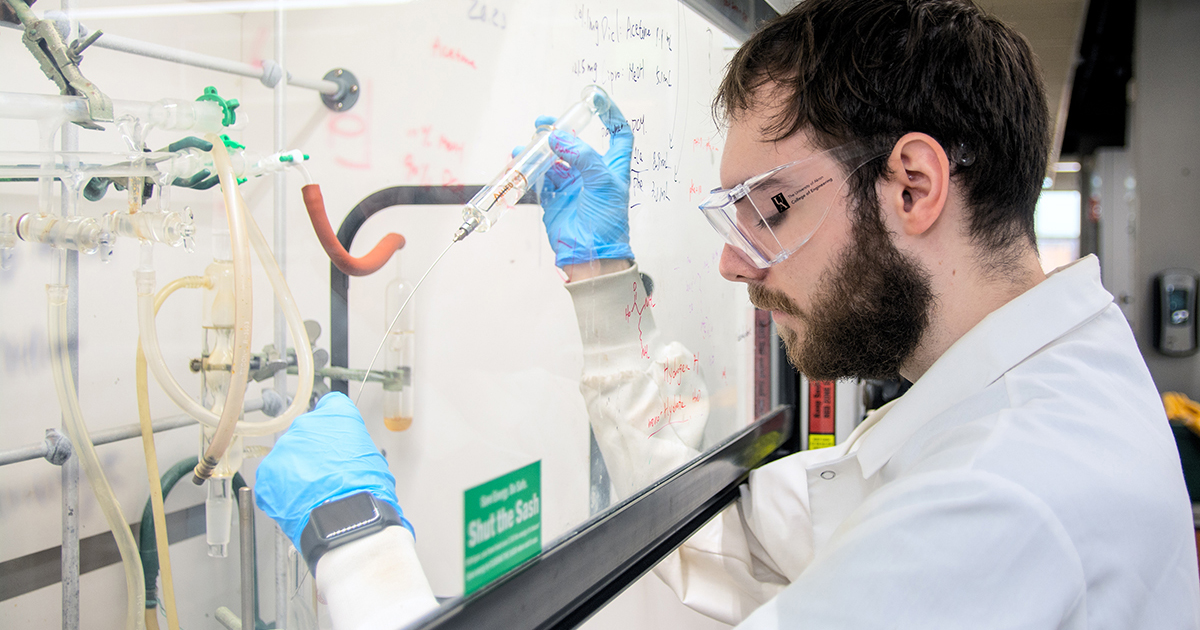 2022 was a banner year for recognition of Ohio's plastics industry, shining a bright light on the future of students involved with The University of Akron's (UA) polymer science and polymer engineering academic program.
The Plastic Industry Association's 2022 Size and Impact study broke down the story of the U.S. plastic industry in numbers - and how important Ohio is in its success. The data in the study also showed that the U.S. plastics industry remains one of the U.S. economy's largest and strongest sectors and continued to grow in 2021, employing 808,500 people and making shipments worth $401 billion, and that Ohio had the most plastics industry employees of any other state in 2021, with an overall 75,100 workers in the industry. The plastics industry also is expected to continue to grow in 2022-2023.
"We are delighted to hear that Akron's programs are educating the next generation of students to contribute to the largest plastics workforce in the country. We hear so much about brain drain, and this data quantifies the importance of the industry to Ohio and its role in retaining talent in our state," said Steve Millard, president and CEO of the Greater Akron Chamber. "It is reassuring to know that UA's polymer graduates have the opportunity to drive the economy, both locally and nationally."
A world leader in polymers, UA's College of Engineering and Polymer Science offers cutting-edge certificate and degree programs for students and professionals, and educational outreach programs for K-12 students and teachers.
In April, UA became the first public university in Ohio to offer an undergraduate degree in polymer science and polymer engineering, providing more students from around the world with skills as polymer scientists and engineers. This is in addition to the world renowned graduate-level programs offered.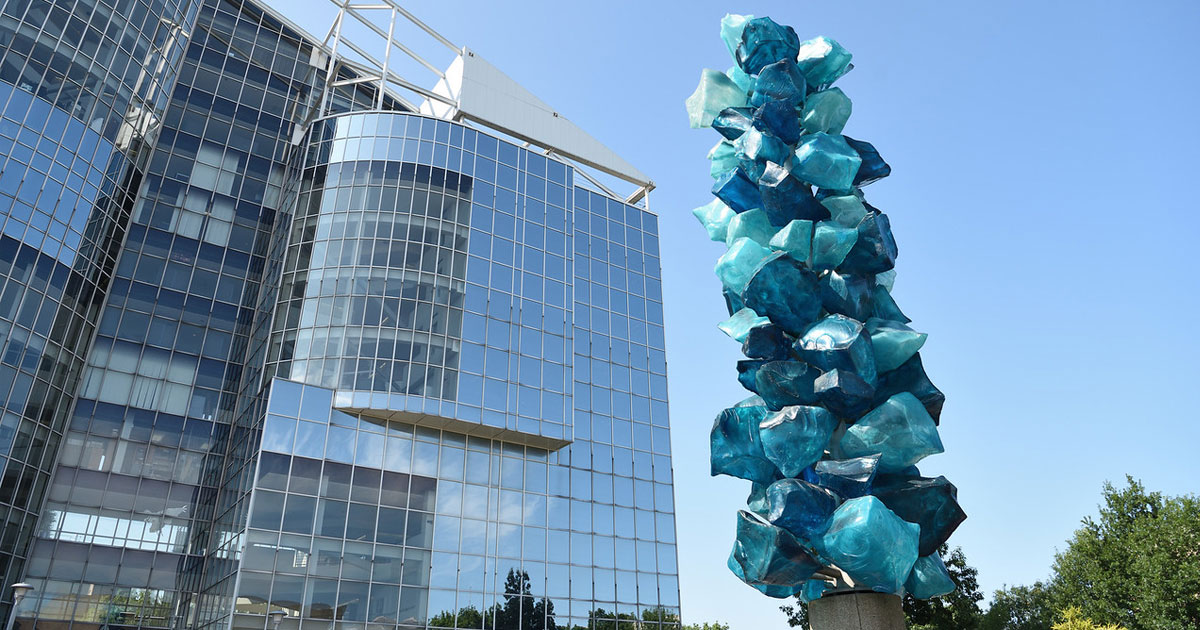 Early in 2022, the website edurank.com rated UA's polymer science and plastics engineering program No. 1 in the world.
"Students at UA receive a top-rated education in the field of polymer science and polymer engineering, and they can apply this knowledge to the largest polymer workforce in America, entering an industry whose employment is growing faster than manufacturing as a whole," said Craig Menzemer, dean of the UA College of Engineering and Polymer Science. "It's an honor to be able to teach UA students, knowing they can continue to work right here in Ohio."
UA students in polymer science and polymer engineering have opportunities to learn from some of the most innovative and renowned faculty in the world. In September 2022, the National Academy of Inventors and Intellectual Property Owners Association issued a report on top-ranked U.S. and international universities receiving the highest issuance of U.S. utility patents by the United States Patent and Trademark Office in 2021. UA has been ranked in the top 100 every year since 2017. The College of Engineering and Polymer Science faculty represent one of the largest concentrations of polymer expertise in the U.S., having invented 300 active U.S. patents and patent applications, including some that have been commercialized worldwide.
Students also have hands-on research with faculty and co-op opportunities with businesses in the Akron community and Northeast Ohio region, which is a national hub for the polymer and plastics industry.
The experiences students have through the University prepare them as graduates to enter this large and thriving workforce in the state in which they study and in which many UA students grew up. This allows them to pursue their professional careers in the largest workforce of its kind while staying close to personal support systems and potential additional degree programs in one of the lowest cost-of-living states in the nation.
"Today's polymer science and polymer engineering students can obtain some of the best career opportunities in the country," said Menzemer. "With the growth of the plastics industry, students entering the workforce have a very bright future ahead of them."
---
Media contact: Cristine Boyd, 330-972-6476 or cboyd@uakron.edu
Share