University of Akron researchers develop algorithm benefiting health care monitoring devices
05/30/2023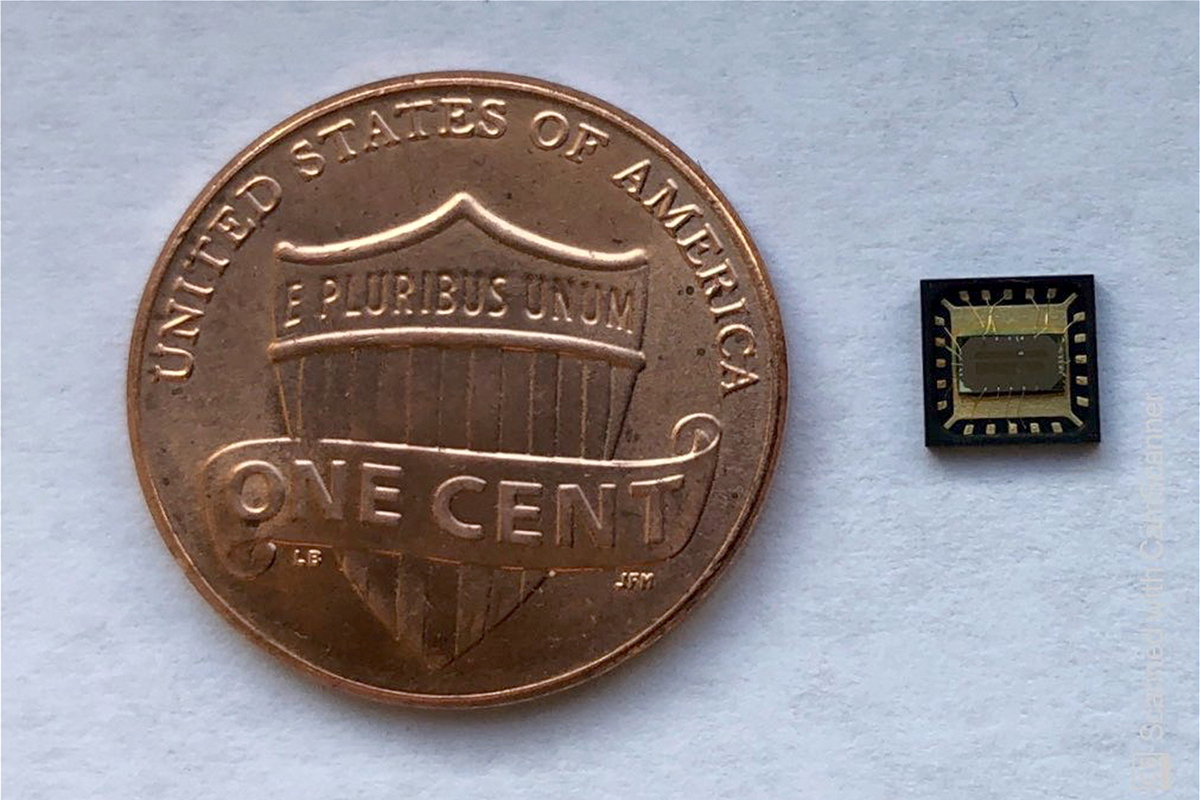 The prototype chip package size compared with a penny.
Researchers at The University of Akron (UA) have developed a fully analog electrocardiogram (ECG) algorithm that can enhance and improve the functionality of health care monitoring devices.
Dr. Kye-Shin Lee, associate professor of electrical and computer engineering, and his graduated doctoral student Masoud Nazari have been developing this new technology over the past two years after receiving funding for the project from the National Institute of Health.
The goal of their research was to develop a fully analog ECG motion artifact and baseline wander elimination algorithm that could be easily incorporated into the ECG sensor frontend of current monitoring devices such as the Apple Watch, Samsung Galaxy Watch and Fitbit.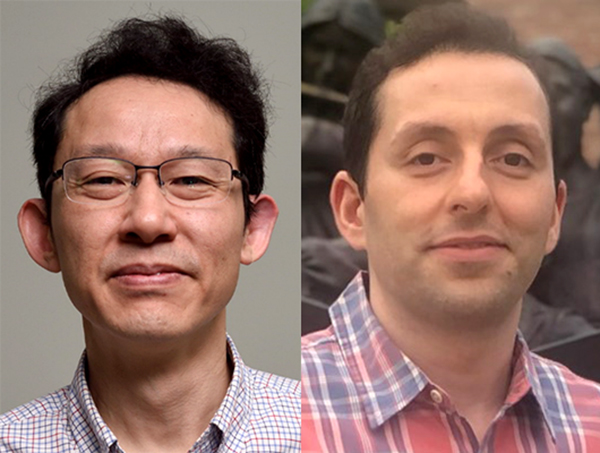 Dr. Kye-Shin Lee (left) and Masoud Nazari (right).
Their designed chip utilizing the new algorithm has been proven to overcome the limitations of existing technology and has the possibility to make ambulatory ECG monitoring systems (including Holter monitors) more accurate, compact, low-power and cost-efficient.
The team fabricated a prototype device that was tested by 24 participants ranging in age from 10 to 55 years old. The device was used during various activities that generate motion artifacts like walking, texting and sleeping. Their measurement results have shown their device effectively removes unnecessary motion artifacts and baseline wander for these activities and far exceeds commercial products. Without the use of extra components, the device reduces the overall power consumption, which translates into longer battery life and reduces the cost far below current products.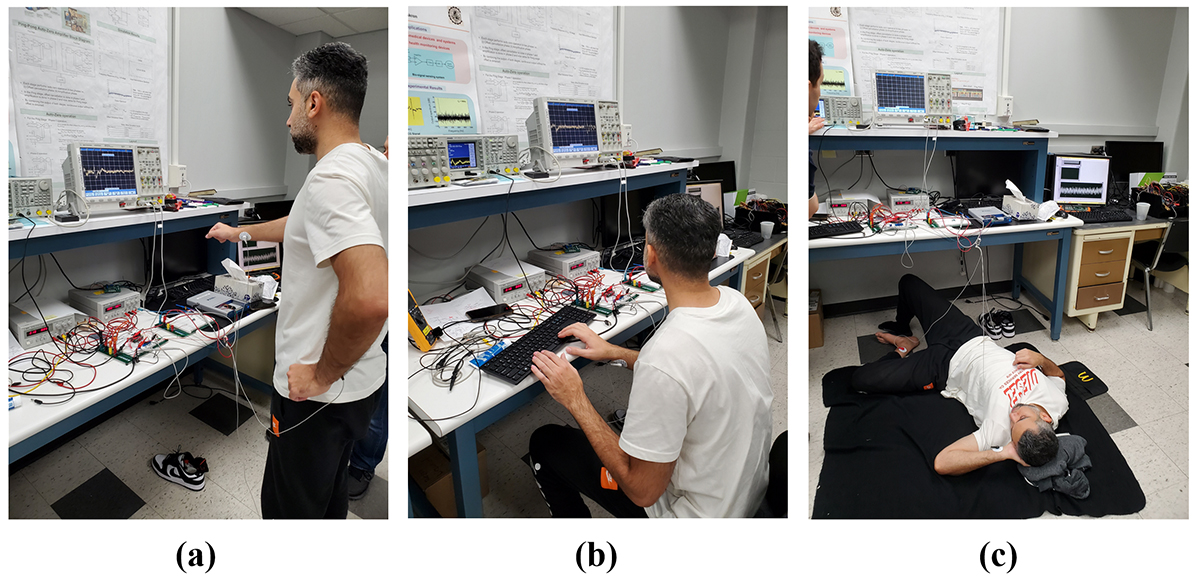 Different movements for recording motion artifacts: (a) walking, (b) using a keyboard, and (c) sleeping.
These improvements not only impact ambulatory ECG monitoring devices but can also benefit various health condition monitoring systems such as EEG sensors and brain-computer interfaces (BCI) that rely on wearable sensing devices and real-time remote monitoring technology.
---
RELATED CONTENT:
---
Story by CEPS Marketing.
Media contact: Cristine Boyd, 330-972-6476 or cboyd@uakron.edu.
Share