UA researcher receives prestigious award for outstanding research
02/15/2023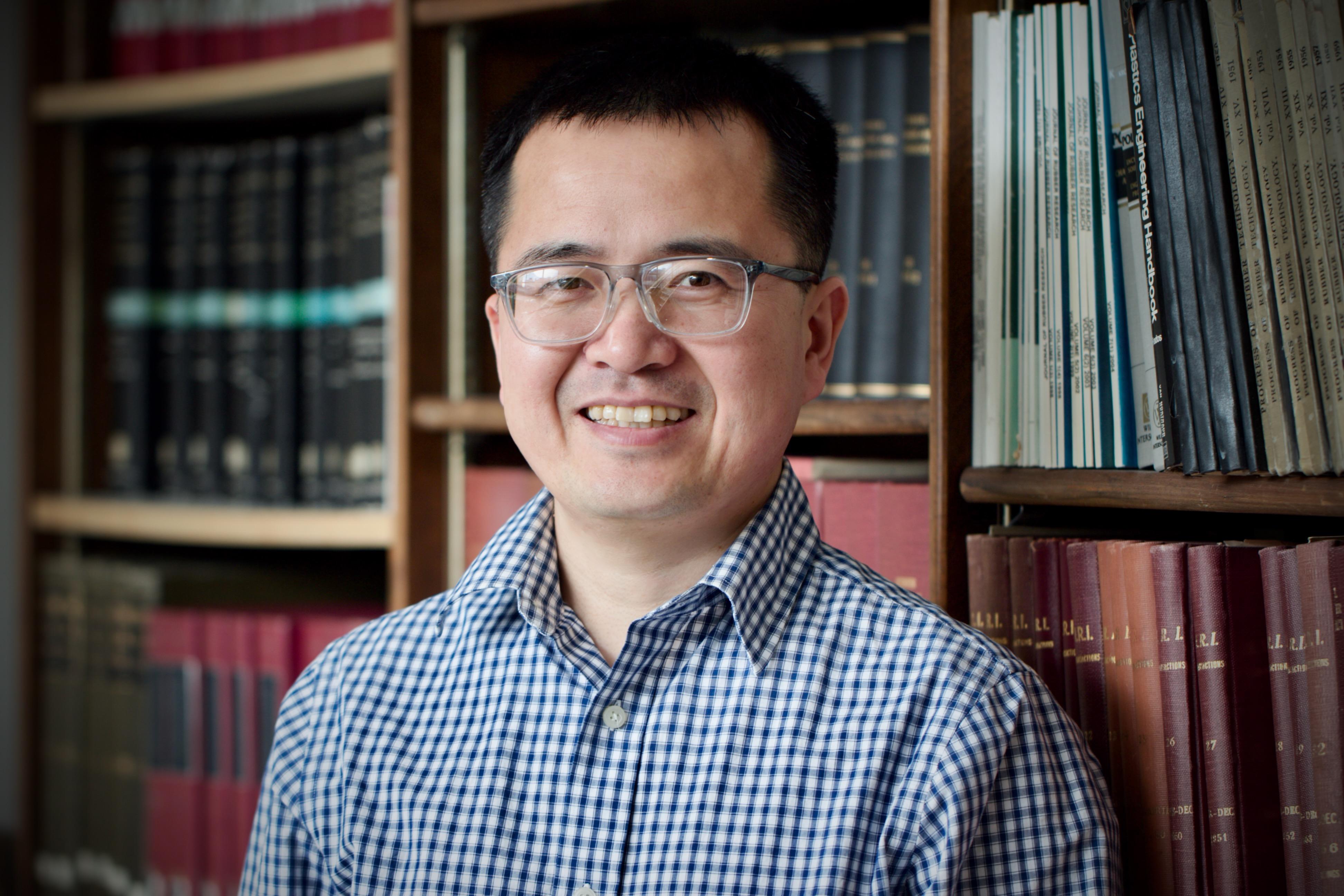 Dr. Junpeng Wang, assistant professor of polymer science at The University of Akron (UA) has been named a 2023 Sloan Research Fellow in chemistry for demonstrating his innovative and impactful research early in his career.
The Sloan Research Fellowship award is granted to 126 of the best and brightest scientists in the U.S. and Canada studying chemistry, computer science, earth system science, economics, mathematics, neuroscience and physics. It is presented by the Alfred P. Sloan Foundation, which is dedicated to supporting original research and education related to science, technology, engineering, mathematics and economics. Winners receive $75,000, which may be spent over a two-year term on any expense supportive of their research.
This is the first time in UA history that a faculty member has received this honor. Wang's primary research is focused on understanding the interactions between molecular-level knowledge and macroscopic properties of polymeric materials to develop new functional materials that can address grand challenges. In the past few years, to address the problems associated with the accumulation of plastic waste and its lack of recycling, Wang's laboratory has done notable work in developing new sustainable polymers.
"The Sloan Research Fellowship is an incredible honor and recognition for me. This recognition at the early stage of my career will encourage me to continually overcome challenges and pursue great science," said Wang. "I would like to share this honor with my past and current lab members; it is their hard work that makes this possible. Academic careers are full of challenges, and I would also like to thank my family — especially my wife — for their support on my job and the sacrifices they have made over the years. I would also like to thank my Ph.D. and postdoc advisors and my colleagues in the School of Polymer Science and Polymer Engineering."
"Sloan Research Fellows are shining examples of innovative and impactful research," said Adam F. Falk, president of the Alfred P. Sloan Foundation. "We are thrilled to support their groundbreaking work and we look forward to following their continued success."
Learn more about Junpeng Wang here.
Media contact: Cristine Boyd 330-972-6476
Share