An international bromance: Brazilian students fall in love with Akron
02/24/2022
University's Partnership with LAIOB Positively Impacts Northeast Ohio Economy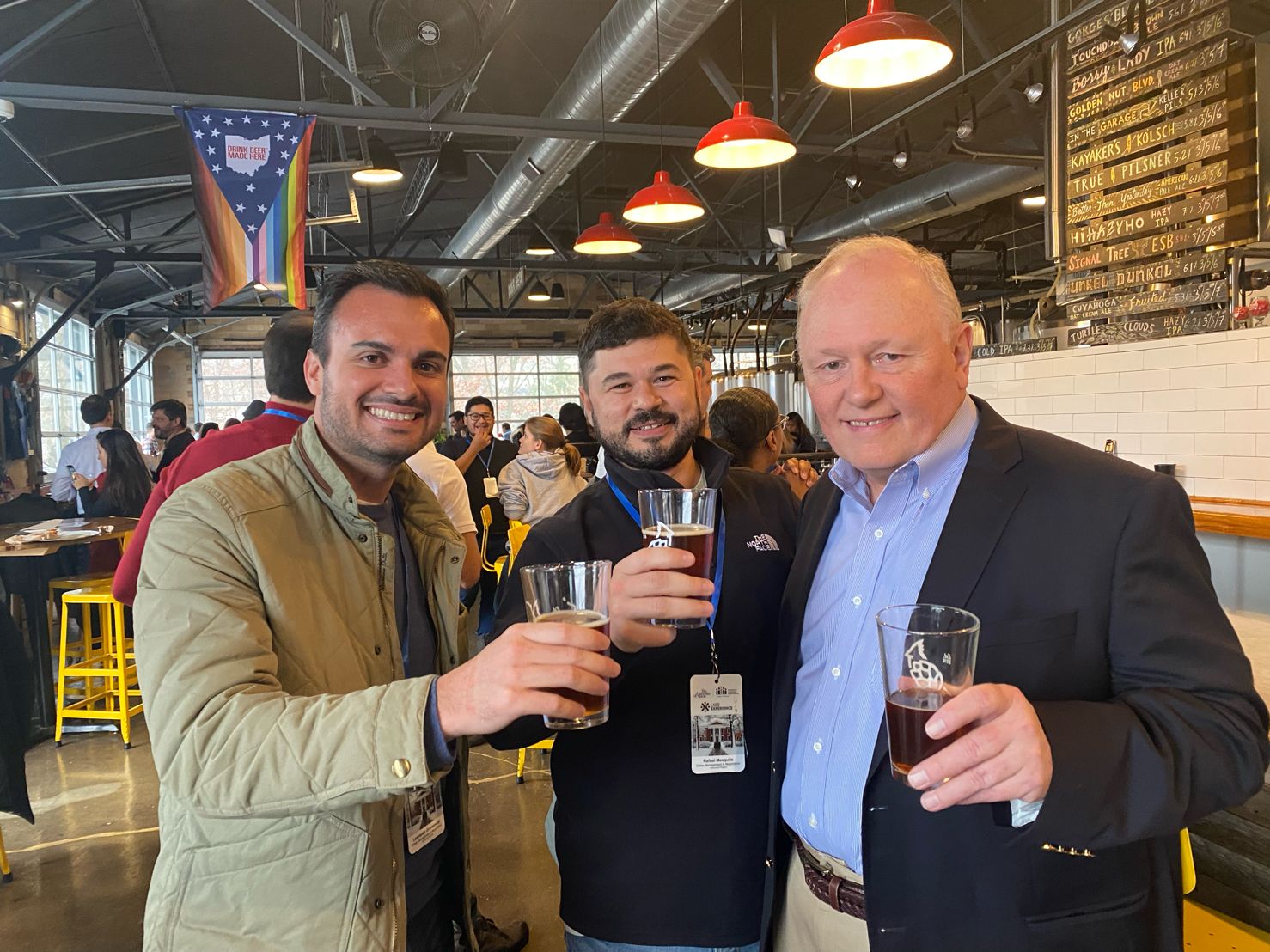 As they lifted their pints filled with Cuyahoga Oat and True Pilsner—fresh off the tap at HiHo Brewing—the Brazilian students shouted "Saúde," meaning good health in Portuguese.
On a frosty Friday in February, some 100 business professionals who were just finishing two weeks of executive leadership seminars as part of The University of Akron (UA) College of Business's executive education programs, gathered in nearby Cuyahoga Falls to celebrate and reflect on their time on campus.
"Amazing things happen when we leave our comfort zone and discover a world of opportunities," said Katiuscia Souza, a logistics coordinator for The Heineken Company in Bahia, Brazil. "I am so happy to be fulfilling another dream that I never believed was possible!"
Souza and colleagues traveled to Akron thanks to a unique partnership between UA's College of Business and the Latin America Institute of Business (LAIOB) in São Paulo, Brazil.
Launching in July 2018, the program brought 90 students to campus that summer, followed by a second group of 120 in February 2019, and a third and fourth group of 160 and 172 in July 2019 and February 2020, respectively.

With a new group of 85 who just started their program on Feb. 21., and adjusting for a gap caused by Covid-19, a total of 725 business executives from Latin America have visited Akron and completed UA executive education programs.
Leaders in the College of Business expect roughly 300 additional professionals from Brazil to attend this July.
Designed to offer industry-specific content for business professionals who want to maintain their cutting edge, the program is sought after by executives who want the most up-to-date knowledge of how the business world is changing globally. It gives Latin American executives the opportunity to immerse themselves in an innovative environment.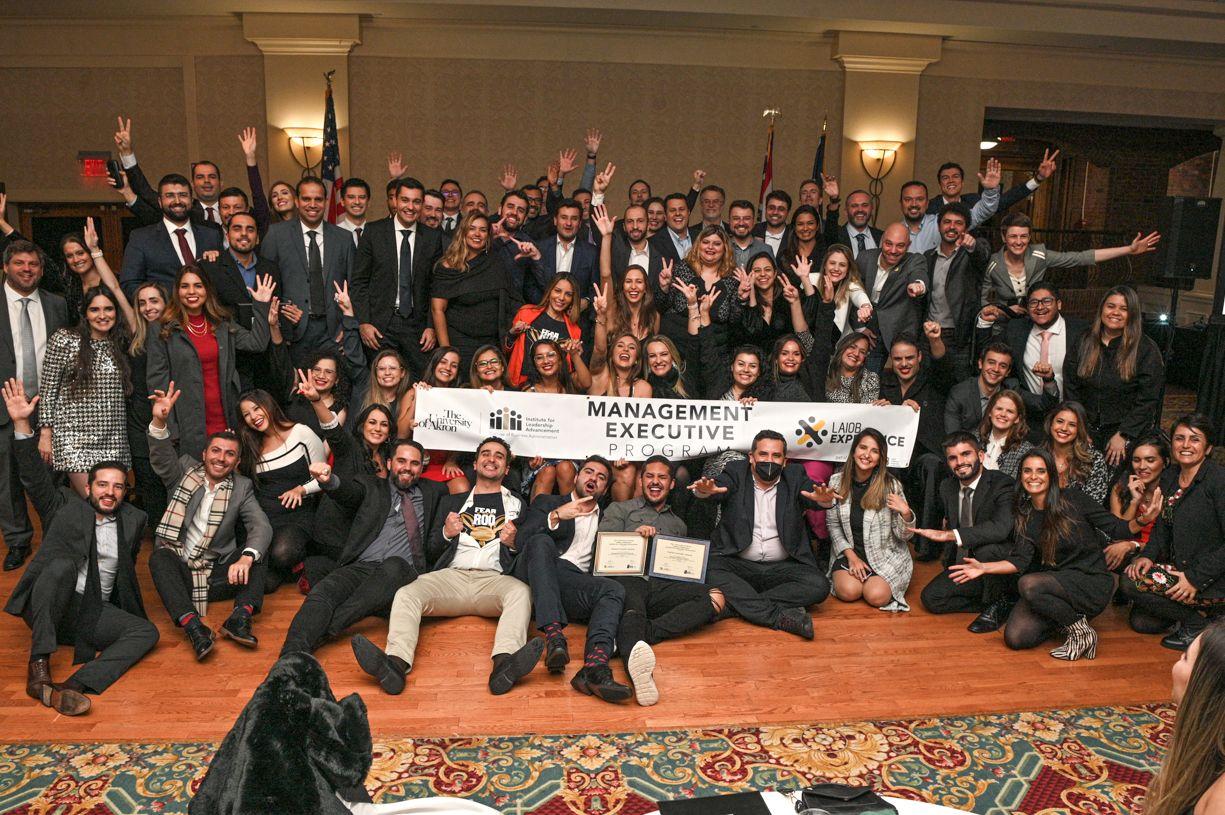 Each seminar is custom designed by UA's internationally renowned faculty experts who are also recognized as excellent teachers, and they cover subjects that are traditionally part of the MBA curriculum, such as Sales Management & Negotiation, Innovative Project Management, and Marketing Strategies and Innovation.
Additionally, the business professionals receive 32 hours of Business English terminology training that will enhance their skill-set and professional value in nearly any business format.
"I decided to look for an opportunity that involved improving English, business and getting to know a new place," said Mariana Rodas who works with Amazon in Brazil. "I found all three in this program that offers interactions with CEOs of local companies and teaches us dynamics we already deal with in the day-to-day, but with an American approach."

Kevin Smith, senior director of executive education and strategic engagement for UA's College of Business, pointed out that the University, the city of Akron and our region, together, is "the secret sauce for the success of this program. The Latin American students love Akron – the parks, attractions, restaurants, sports, and most importantly the welcoming people."
That's why hosting the students has a direct, beneficial impact on Northeast Ohio's economy, Smith explained: "More than providing high quality education, the program has created over $3.5 million of estimated economic impact for the city and region, and a great example of how a university can fulfill its mission and serve its region."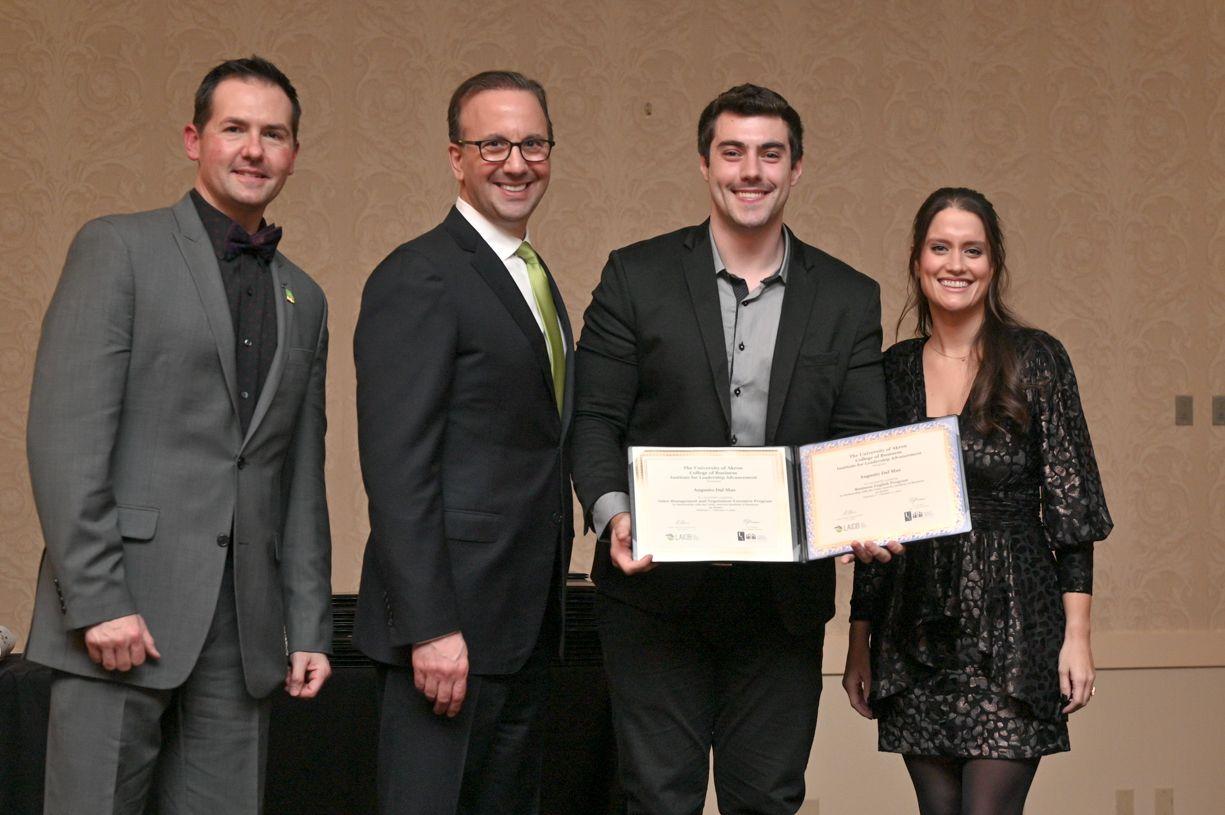 "We are delighted that Brazil and Akron can share such a significant bond and partnership that provides such significant and mutual benefits," he added.
"I can't tell you how excited I was to learn about this program and attend the wrap-up social event at Quaker Station on Feb. 18," said R.J. Nemer, Jr., the new dean of the College of Business.
"I spent a good part of my business career running a global business, so I know first-hand how valuable programs like this are, both to the participants and to the institutions who and offer them. It reinforces our reputation as a globally-connected business school."
---
Media contact: Cristine Boyd, 330-972-6476 or cboyd@uakron.edu
Share