Gray, Rezabeck Named Top Performers in Spring 2022 RNMKRS Role Play Competition; Professor Tomasch Recognized as Top 1% Coach
04/21/2022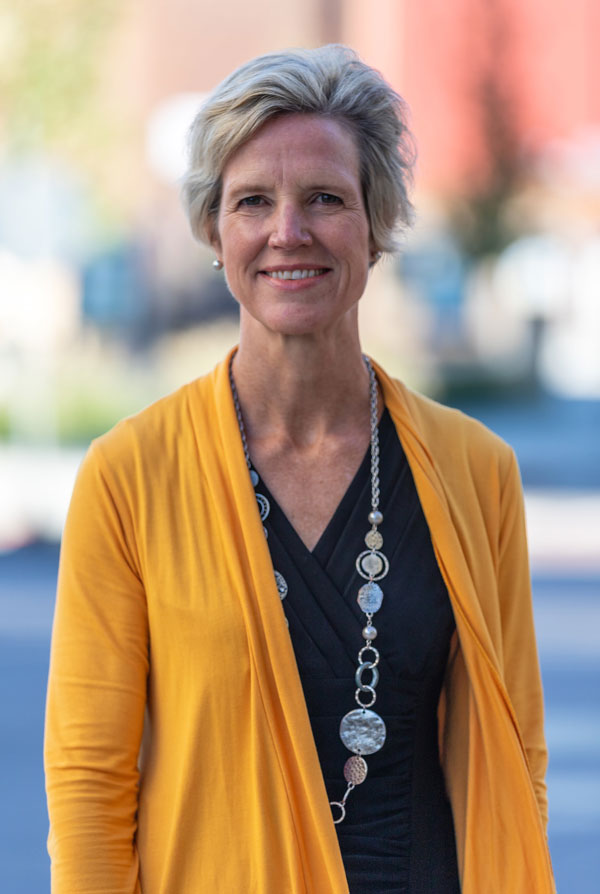 Cynthia Tomasch
Professor Cynthia Tomasch's Professional Selling Classes recently participated in the RNMKRS Spring virtual competition for the purpose of developing skills and muscle memory for the business-to-business sales process. In addition to Tomasch, an assistant professor of practice in the College of Business marketing department, being recognized in the Top 1% of coaches at the Spring 2022 SpeedSell, two students also received accolades for their success.
Brandon Gray, a junior pursuing a degree in marketing, earned the fifth highest score out of 1,200 students across all universities who participated in the RNMKRS SpeedSell elevator pitch competition and was named as one of the nine Midwest regional champions. Elise Rezabeck, a junior pursuing a degree in biochemistry and a certificate in Healthcare Sales, was named one of the nine regional champions in the East for the RNMKRS Role Play competition. Overall, there were 3,000 student competitors for the Spring competition.
"I want to thank Professor Tomasch and the University for providing me with the resources needed to get where I am now," said Gray. "RNMKRS has been an excellent opportunity for us sales students to display the skills we have accumulated at the University. Elise and I took advantage of the stage that RNMKRS set for us, and I hope that our success can be used as a motivating factor for future students!"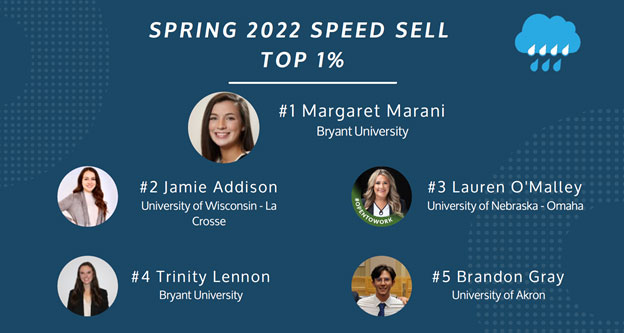 RNMKRS was launched in 2018 by founders with extensive experience and proven track records in communications, sales training, and simulation design. It is a free online tool students and faculty can use to learn, practice, and demonstrate selling skills in a Global Virtual Sales Competition where 1500 students from over 30 colleges around the country compete for bragging rights, recognition, and jobs with leading employers like Dell Technologies and HubSpot.
Professor Tomasch attributes Brandon and Elise's success in the competition to their hard work and perseverance.
"They each invested many long hours studying the situation, revising their pitches, developing strategies, and learning from those outcomes to continuously improve their results," Tomasch said.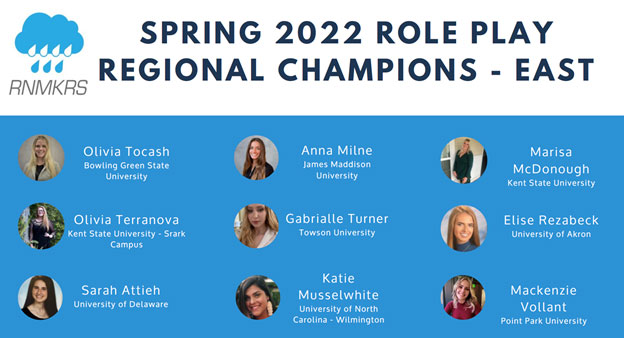 To learn more about the RNMKRS virtual SpeedSell and Role Play competition, visit https://www.rnmkrs.org/speedsell.
Share